Kelsie Hoshell, MS, Intake Coordinator
Hello!
I love meeting people. I always try to find similarities between myself and the people I meet in order to have a deeper connection. When you can relate to others on a personal level and learn about their backgrounds, you can then have a better understanding of each other's opinions because you understand why they believe what they do. Furthermore and probably most importantly, I feel like after you know someone, you have a mutual respect for how you are different and can better celebrate those differences.
Being the Intake Coordinator, I use this everyday. I am the first person patients talk to when calling ATSA for help, and I learn about the callers' situation to ensure that ATSA is a good match. Everyone needs help in one way or another. Pretending that I can do everything myself (or not acknowledging that others have helped me in the past) does not feel genuine to me. So, I remind myself that I feel strongest when I am willing to admit that I am weak. I know. Contradictory, right? But I find it's true.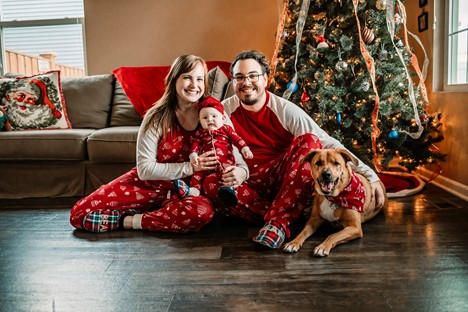 Some Interesting Facts About Me:
- I met my husband on the first day of college in Spanish class, and I put him in the "friend zone" for three months
- I am a mom to one daughter and a "furmom" to one dog and two cats
- I embrace my midwestern-ness and I am one of those people who put Ranch dressing on EVERYTHING
- While traveling abroad to Costa Rica one summer, I saw a billboard that said "Todos sonreimos en el mismo idioma" (the cover photo on this page), meaning "everyone smiles in the same language". This has become my little motto and I have it tattooed on my shoulder blade.  Again, I feel like smiling is a way we connect
- Coffee is special to me because my first job was at Gloria Jean's Coffees (which I adored), then later I worked at Starbucks as a shift lead and manager-in-training. Although, my current go-to drink is a Dunkin Donuts Caramel Iced Coffee
- I am the biggest Thomas Rhett fan
I hope this helps you get to know me better. Now, call ATSA so I can get to know YOU!