2014 Interns

Erin Christensen
Wheaton College
Erin Christensen attends Wheaton College and will be graduating this December with a Bachelor's in Psychology. During this past year, Erin worked with a research team under the supervision of graduate professors assessing the risk and resilience of youth. The research specifically applied a meta-analysis of the role of social support on depression in at-risk youth. Erin will present a poster of this work at the Association for Psychological Science (APS) in San Francisco. Erin is also interested in furthering her studies in Clinical Psychology and intends to pursue a Master's degree. Post graduate school, Erin hopes to work directly with adolescents who have experienced trauma. During her time at ATS, Erin is eager to learn more about selective mutism and how it is diagnosed and treated. She is honored to be a part of ATS and to support the Adventure Camp team.
More

Emma Mumper
Indiana University
Emma Mumper is a junior at Indiana University working towards a Bachelor's degree in Psychology. After graduation, she plans on pursuing a doctorate in Clinical Psychology. This past year, Emma mentored adolescent girls in an Indiana middle school where she worked on promoting positive social relationships and provided tools to help others cope with anxiety. She is a member of Indiana University's peer-to-peer support group called the Crimson CORPS and actively works to spread awareness on her college campus about the importance of mental health. Emma is also an advocate for children with special needs and has experience teaching swim lessons to diverse populations. Her career interest in child psychology stems from her passion for mentoring children and helping them attain personal goals despite challenges. Upon returning to school this fall, Emma plans to research early risk factors that lead to externalizing and internalizing behavioral problems. She is excited to join the Adventure Camp team and to have the opportunity to learn from this unique experience.
More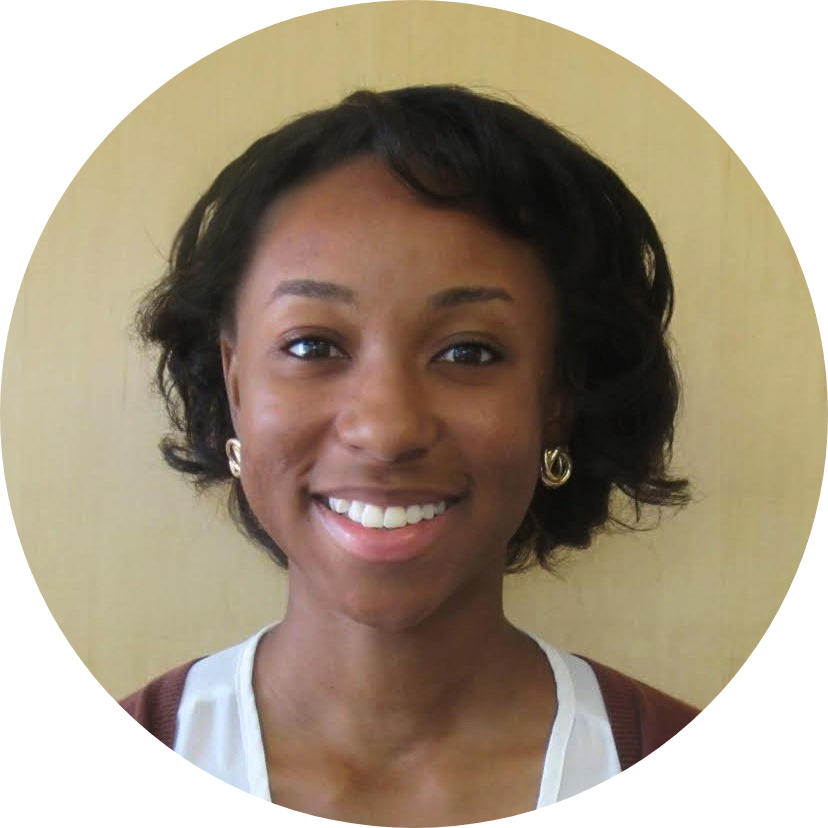 Brittany S. Hall
Western Illinois University
Brittany S. Hall currently attends Western Illinois University and will be graduating with a Bachelor's degree in Psychology in the spring of 2015. Afterwards, she plans to attend graduate school to pursue a Master's degree and eventually a Ph.D. in Counseling Psychology. Brittany has completed field experience hours at the Western Illinois University LGBT Resource Center. She is a strong mental health advocate and is looking forward to gaining additional experience with children affected by selective mutism. She is also a member of an Interpersonal Relationship's research program where she is involved in learning about the universal need to belong and how individual's cope with issues of loneliness. Brittany is also president and co-founder of her university's organization Sistas In Shape, where she motivates African-American female students to stay physically active and emotionally healthy. Brittany hopes to bring the same positive energy and momentum to ATS during her internship this summer. She is looking forward to supporting the Adventure Camp team with helping children reach their potential.
More

Marylynn Reuter
Eastern Illinois University
Marlynn Reuter is a junior majoring in Psychology at Eastern Illinois University with a minor in Family and Consumer Sciences. She is interested in school psychology and will be participating in supervised research this fall at elementary schools in Charleston, IL. As part of the research project, Marlynn will learn how to assess compliant and noncompliant behaviors in children, as well as the impact of teachers' praise on students. In the past, Marlynn has also worked with children ages 5 to 15 years old through tutoring and camp counseling experiences. She is strongly interested in behavioral issues and learning how to reduce negative behaviors in children. Marlynn is also a Peer Educator for the Health Education Resource Center at Eastern Illinois where she serves as health advocate to students. She is also involved with the Sexual Assault and Counseling Information Services office. Overall, Marlynn is eager to learn from ATS and is highly invested in supporting the the Advenure Camp team, including the campers and their families.
More