2016 Summer College Interns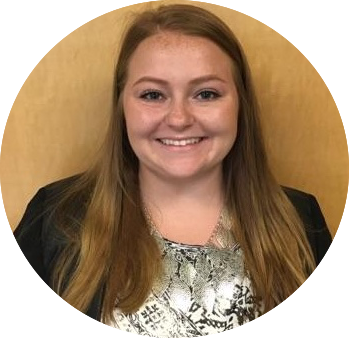 Samantha (Sam) Addante
University of Illinois
Samantha ("Sam") Addante will be graduating from the University of Illinois in May 2017 with a Bachelor's degree in Human Development and Family Studies. After graduation, she plans to continue on to graduate school in hopes of pursuing a Doctorate in Clinical Child Psychology. During her time at the University of Illinois she has taken full advantage of several academic, professional, and personal opportunities, which have exposed her to a wide range of experiences that have solidified her passion to work with children and families. Her current research assistant position, which focuses on creating supportive environments for children who have experienced or been exposed to traumatic events, has allowed her to gain hands-on experience with being an academic researcher. She has been able to recruit participants, conduct surveys, produce transcriptions, create a coding index, analyze results, and begin to develop a manuscript. She was also selected to present the preliminary findings of this study at the Undergraduate Research Symposium. Although Sam has loved teaching dance lessons for young children for many years, it was not until her recent internship experience at a Early Childhood Center, where she was expected to provide social and emotional support to the children, that she recognized her passion for helping children develop healthy social and emotional patterns that continue across development. She is honored to be an intern and considers it a great privilege to join such a dynamic team of professionals at Advanced Therapeutic Solutions. She eagerly waits to learn and grow from her time at Advanced Therapeutic Solutions, as well as assist the team with helping children and families with selective mutism at Adventure Camp.
More

Christina Felonis
Bates College
Christina Felonis is currently attending Bates College in Maine and will be graduating in May 2017 with a Bachelor's degree in Psychology and Theater, as well as a minor in French and Francophone Studies. She plans to pursue a Master's in clinical psychology and a doctorate in drama therapy. Christina was first exposed to the field of mental health by volunteering at the Therapeutic Horse Riding Association of Greece, where she assisted children with mental disorders and developmental disabilities during riding lessons. This experience helped her realize she wanted to continue working with children as well as recognize the importance of addressing psychological needs at an early age. Eager to gain clinical experience within the field, she served as a confederate in a dance and movement therapy group at the Open Psychotherapeutic Centre of Greece in the summer of 2014. This involvement provided her with the opportunity to work directly with adults suffering from mental illness, discover her interest for expressive therapy, and solidify her passion for assisting others in improving the quality of their lives. Christina is honored to be a part of Advanced Therapeutic Solutions, and is particularly excited to learn about treating selective mutism and to support a team of mental health professionals. She is looking forward to helping children achieve their full potential and to making a difference in their families' lives.
More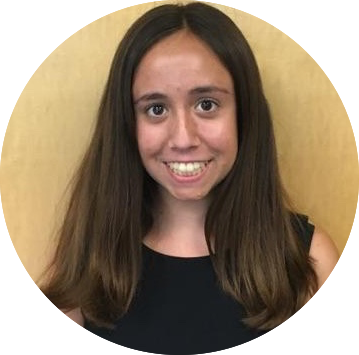 Amanda Ortiz
Washington University
Amanda Ortiz is a rising junior at Washington University in St. Louis majoring in Psychology and Business. Whether it is through earning a graduate degree in clinical psychology or pursuing another path, Amanda hopes to engage in counseling or therapy, and has a dream of working with children. Amanda has worked with kids through volunteering with the Glen Ellyn Children's Resource Center, a non-profit that tutors underprivileged students. There, she was an assistant to the K-1 classroom, and even had the opportunity to teach the class for a week. Helping these kids, who came from such difficult backgrounds, truly inspired her to want to make a difference in the lives of other children in the world. Working with them made her realize that she would perhaps like to pursue a career in education, possibly as a school counselor. At WashU, she is also involved with Alpha Phi Omega (a community service fraternity), the Catholic Student Center, and works as a research assistant in the Emotion and Mental Health lab. In the lab, she ran participants and helped with data entry on a study of gender roles and emotions. Working in this lab inspired an interest in studying how people understand and accept their emotions. This summer, Amanda is excited to learn more about selective mutism, have the chance to see therapy first-hand, and work with kids. She is excited to see how this internship influences her future career plans and cannot wait to be a part of Advanced Therapeutic Solutions and the Adventure Camp Team.
More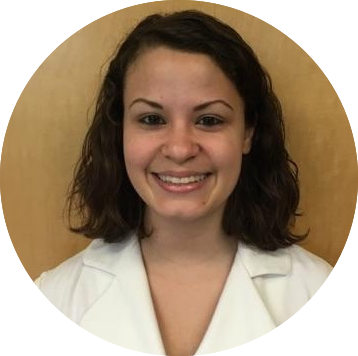 Kaitlyn (Katy) Vines
Northwestern University
Kaitlyn ("Katy") Vines is an incoming senior at Northwestern University, majoring in Psychology and Linguistics, and minoring in Gender and Sexuality Studies. Following the completion of her Bachelor of Arts degree in March of 2017, she plans to pursue a Doctorate in Clinical Psychology and potentially specialize in child and adolescent psychopathology. Throughout her undergraduate career, Kaitlyn has volunteered in Northwestern University's Personality across Development laboratory within the Psychology Department and Kellogg School of Management's Social Psychology laboratory. As a junior, Kaitlyn joined with other students who shared her passion for mental health, and helped to expand a newly formed peer-listening service called NU Listens. She went on to serve as Treasurer of the organization. She is currently serving as Personnel Chair for Northwestern University's Chapter of Chi Omega Fraternity. Her desire to pursue a career in Psychology stems from her experiences with psychological research, her efforts to improve mental health conversations on campus, and her time spent volunteering with children. During her internship at Advanced Therapeutic Solutions, Kaitlyn is eager to gain experience working with psychology professionals and also to build on her previous experiences of working with children. She is honored and excited to have the opportunity to help make a difference in the lives of children with selective mutism.
More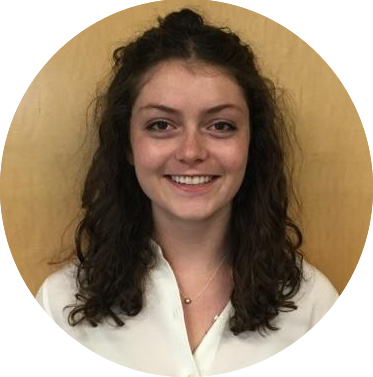 Helen Bedree
Mount Holyoke College
Helen Bedree attends Mount Holyoke College and will graduate in May 2017 with a Bachelor of Arts in Psychology and a minor in French. Upon receiving her B.A., she plans to pursue a doctorate degree in clinical psychology. Last summer, Helen worked at Cincinnati Children's Hospital Medical Center as part of the Summer Undergraduate Research Fellowship program. There she had the opportunity to be a member of the Innovations team, a clinical psychology and behavioral medicine lab that focuses on community development, health promotion, and access to care. Collaborating with data from a local organization, Cooking for the Family, Helen presented a final project in which she analyzed the ways Cooking for the Family empowers community members and promotes wellness. Next fall, Helen will work at Mount Holyoke as a research assistant on studies of stress and trauma. In her pursuit to become a clinical psychologist, Helen aims to help children overcome barriers to wellness and achieve their goals. Helen is honored to be a part of Advanced Therapeutic Solutions and looks forward to learning from the ATS team, children, and families.
More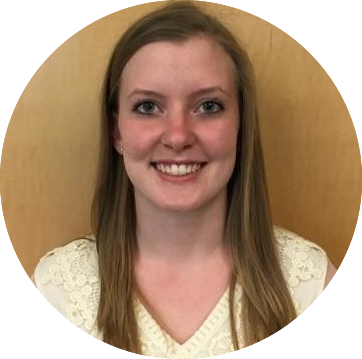 Elyse McGloin
Knox College
Elyse McGloin is currently attending Knox College and will be graduating in June of 2017 with a Bachelor's degree in Psychology and a minor in Biology. She plans to continue on to graduate school in pursuit of achieving a doctorate in Clinical Psychology. She has always been drawn to helping those around her, which is strongly influenced by witnessing the impact of her mother's dedicated work in the field of psychiatry. Recently discovering psychology as her true passion, Elyse is dedicated to exploring where within the field her future lies. Elyse is excited to be a part of the intern team at Advanced Therapeutic Solutions due to her special interests with both children and anxiety disorders. She has had prior experience working with children in the Reading Buddies Program at Knox. In this program, which pairs a child from a community grammar school with a Knox student for reading support, Elyse has been able to provide support and tools to help the child's reading abilities grow while witnessing the increased development and confidence of the child. In addition, Elyse has had extensive experience as a nanny, which has allowed her to observe, interact, support and care for children. Elyse is thrilled to be an intern at Advanced Therapeutic Solutions, where she is ready to learn from and support not only the clinical team itself, but the children as well.
More

Tana Tyler
Southwestern College
Tana Tyler is currently a student at Southwestern College in Winfield, KS where she is majoring in Psychology and minoring in Christian Discipleship. She will be graduating with her Bachelor of Arts in Psychology in May 2017, and then plans to attend graduate school to earn her Doctorate in Clinical Psychology. Major influences in her life have been her family and her faith. Both have helped her form a desire to help others work toward a sense of wholeness and fulfillment in their lives. Other influences include her time fostering faith development for children and youth. She enjoys working and playing with kids of all ages and watching them learn and grow. In the future, she hopes to blend psychology practices with faith values in order to holistically help individuals on a path toward healing. Some of her major interests in psychology include anxiety disorders, family relationships, and research. As a beginning researcher, she has helped explore the relationships formed with fictional characters and is currently working on researching emerging adults' attitudes toward marriage. Tana enjoys the continual learning process and is therefore excited for the opportunity to work and learn with Advanced Therapeutic Solutions over the summer. She is eager for hands-on clinical experience and happy to help make a difference in the lives of children with selective mutism and their families.
More