2013 AC Counselors

Dr. Andrea Brandon
Dr. Brandon engaged in pre-doctoral training at the Adler School of Professional Psychology, located in Chicago, Illinois. In the fall of 2010, she completed her pre-doctoral internship at the Children's Institute, Inc., in Los Angeles, California. Dr. Brandon's pre-doctoral training largely focused on the assessment and treatment of childhood trauma, eco-systemic family therapy, and early childhood mental health. Upon relocating to the mid-west, Dr. Brandon joined an independent practitioner in Indiana to complete her post-doctoral training. Her post-doctoral clinical work involves providing assessments and treatment to children, adolescents, adults, and families, in the areas of anxiety, depression, trauma, and behavior disorders. Dr. Brandon was one of the original AC counselors trained by Dr. Steven Kurtz from Child Mind Institute at ATS for Adventure Camp 2011. She was selected as a counselor for Adventure Camp 2011 for children ages 4 to 6, and she was selected again as one of the Winter Adventure 2011 counselors for children ages 3-6. "I've observed the camp's and the children's success as a result of combining proven multi-modal interventions in a novel manner to treat this crippling anxiety disorder." Dr. Brandon is currently a staff psychologist at Advanced Therapeutic Solutions (ATS). She is passionate about improving the health and well-being of children and families, and is committed to utilizing innovative and empirically based interventions to meet this goal.
More
Mikiela Cobb
Mikiela Cobb is currently attending The Chicago School of Professional Psychology where she is pursuing a Psy.D., which she anticipates receiving in 2016. In her doctoral program, Mikiela's work focuses on the experiences of children and adolescents. This summer, Mikiela will receive her M.A. in clinical psychology as she continues to work toward her Psy.D. Prior to her graduate coursework, Mikiela earned a B.S in psychology from University of Pittsburgh in 2011. This spring, Mikiela completed her diagnostic practicum at UIC-Family Clinics where she conducted psychological evaluations for children and adults with ADHD, intellectual/developmental disabilities, learning disabilities, autism, and anxiety and mood symptoms. Mikiela also completed a pre-doctoral fellowship through the Illinois Leadership Education in Neurodevelopmental and related Disabilities (LEND) program and is a 2012-2013 LEND graduate. In July of 2013, Mikiela will begin her therapy practicum at Advocate Illinois Masonic- Pediatric Development Center where she will be conducting therapy with children and adolescents. Mikiela also has experience as an ABA line therapist supporting children with autism in the home, school, and community. Mikiela enjoys working with children with a variety of challenges and is excited to join the Adventure Camp team to learn about the specific needs of children with Selective Mutism and build a skill set to serve this population.
More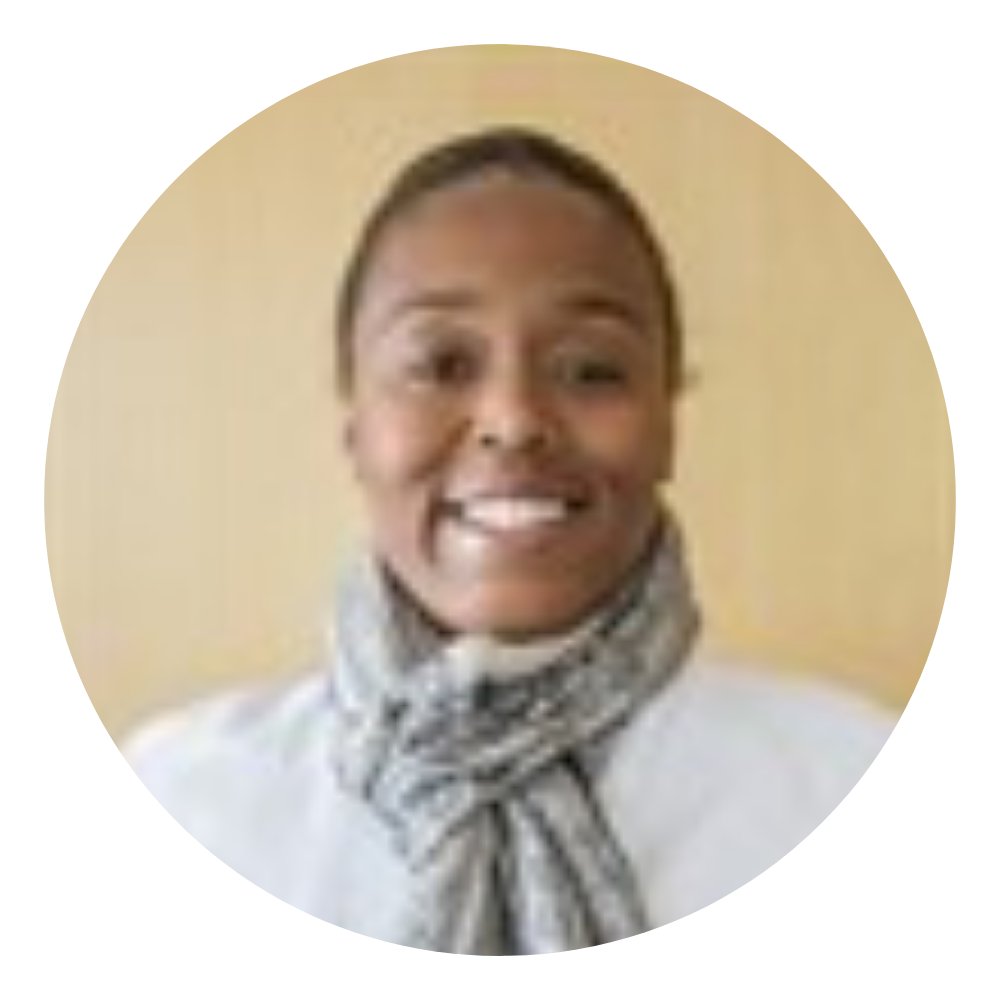 Audrey R. Davis
Audrey R. Davis earned her Master's degree in Social Work, with an emphasis in Clinical School Social Work, from Aurora University in Aurora, IL. She completed her field practicum at Richland District 88a as a School Social Worker. Other experience includes working with children and their families as a Child Advocate, Case Manager, as well as providing support to at-risk males as a Behavioral Specialist through a parent model. Currently, she is a 7th grade School Social Worker at Thomas Jefferson Jr. High in Woodridge, IL. As a social worker she has provided support to children/adolescents, aged 7-18, with children experiencing Anxiety, Autism Spectrum Disorders, SM, Mood Disorders, and other social-emotional-behavioral challenges. Audrey enjoys working with children/adolescents and their families. She is committed to provide competent, caring, clinical support to every person she is privileged to work with. She is looking forward to demonstrating this and obtaining an amazing experience as a Counselor at Adventure Camp.
More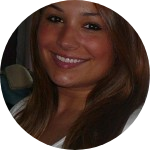 Lynette Ensalaco
Lynette Ensalaco, M.A. earned her Master of Arts in Clinical Psychology with a Counseling Specialization from the Chicago School of Professional Psychology in Chicago, Illinois. She completed her practicum and internship at The Professional Offices of Dr. Lisa A. Breisch where she worked as a mental health counselor for toddlers, children, teenagers, adults, couples, families and groups. She specializes in working with children ages three to ten. Currently, she is working at Arlington NeuroHealth where she provides neuropsychological testing and therapy for children, teenagers, and adults. She is also in the process of completing her fourth year of her at the Illinois School of Professional Psychology in Schaumburg, Illinois, and she's completing an Advanced Practicum position at ATS as partial completion towards her doctoral degree. Lynette was one of the original AC 2011 counselors trained by Dr. Steven Kurtz (Child Mind Institute) at ATS, and also particpiated in AC 2012. She is looking forward to working children again at AC 2013.
More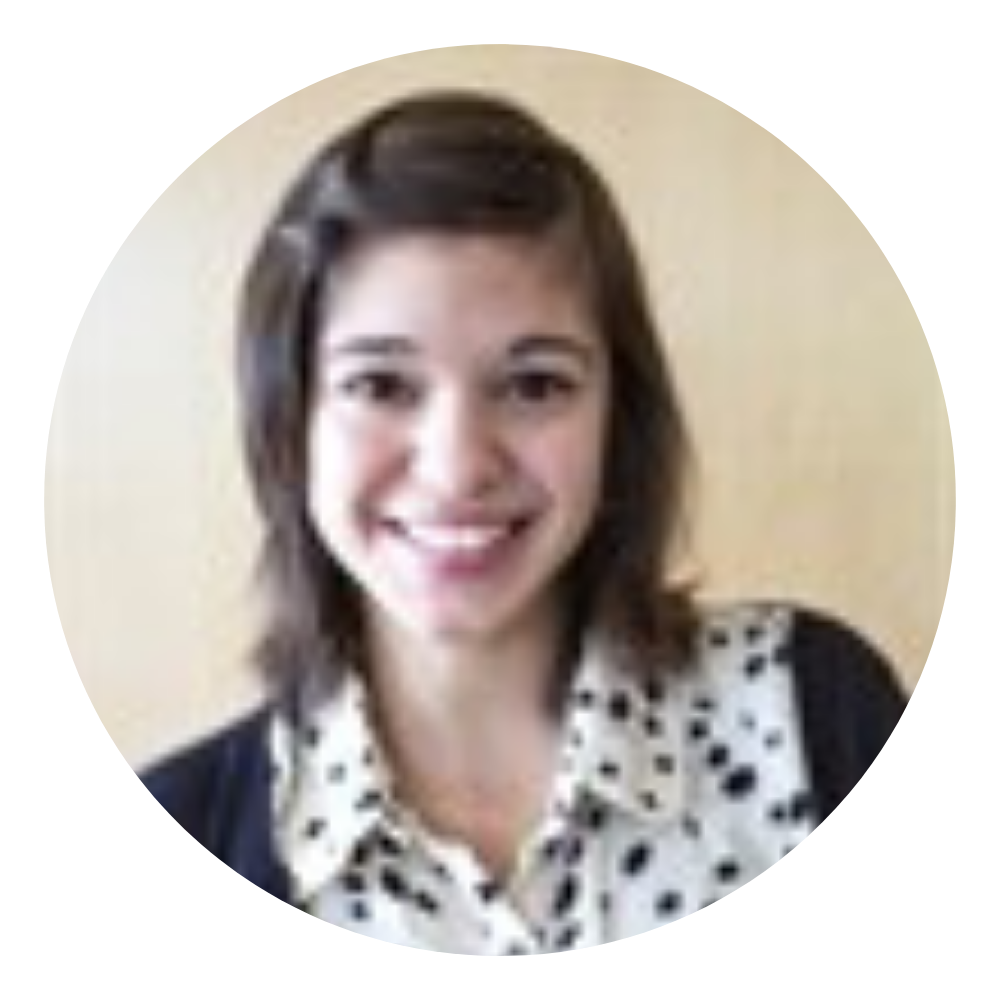 Cynthia Garza
Cynthia Garza earned her Master of Science in Experimental Psychology from the University of Texas at San Antonio and is currently pursuing her doctorate in Clinical Psychology at The Chicago School of Professional Psychology. Cynthia received her practicum training at the University of Illinois at Chicago Institute on Disability and Human Development, where she conducted cognitive and mood assessments for children with developmental disorders, learning disabilities, and anxiety and mood symptoms. Cynthia has a passion for volunteer work and currently serves as a mentor for an after school social-emotional learning program for children ages 5-12 and works with a family support program for Hispanic families of children diagnosed with autism. In July of 2013 Cynthia will begin an externship at Mount Sinai Hospital - Under the Rainbow, where she will be conducting therapy with children, adolescents, and their families. She is looking forward to joining the AC team and looks forward to becoming a part of the unique experience that counselors, families and children have at Adventure Camp.
More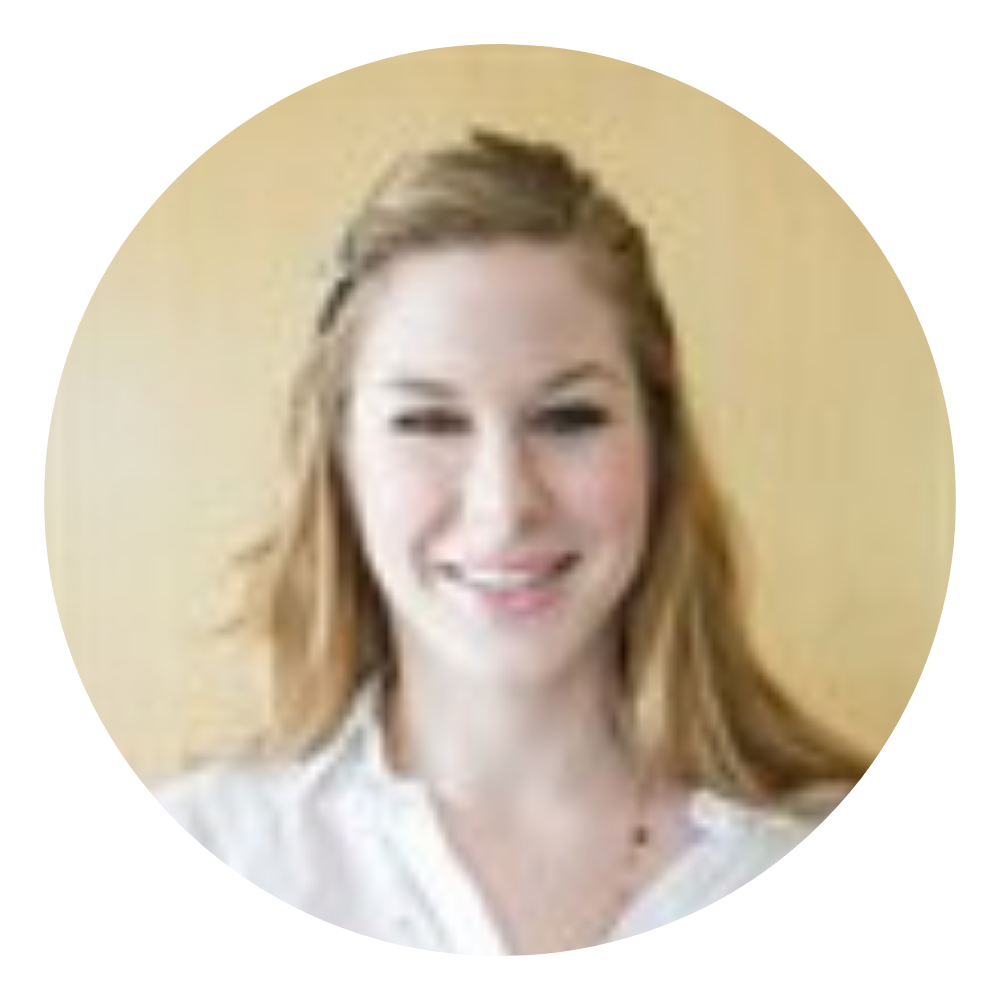 Dasha Hentoff
Dasha Hentoff graduated from Brandeis University in Boston, Massachusetts with a Bachelor's degree in psychology. She is currently pursuing her doctorate in clinical psychology at The Chicago School of Professional Psychology. Dasha completed her diagnostic practicum at the University of Illinois at Chicago Family Clinic Institute for Disabilities and Human Development where she administered cognitive and behavioral testing to children, adolescents, and adults with developmental disabilities, autism spectrum disorders, behavioral, and psychotic disorders within a multidisciplinary setting. Dasha is very excited to be a part of the Adventure Camp team to expand her training in clinical psychology, with specific reference to learning empirically-validated techniques for the treatment of Selective Mutism. She looks forward to learning about various therapeutic interventions for treating Selective Mutism, using an interdisciplinary approach, and working with a diverse population. She is also looking forward to learning how to bring awareness and training to people in the community who may not otherwise know how to work with a child struggling with selectively mutism.
More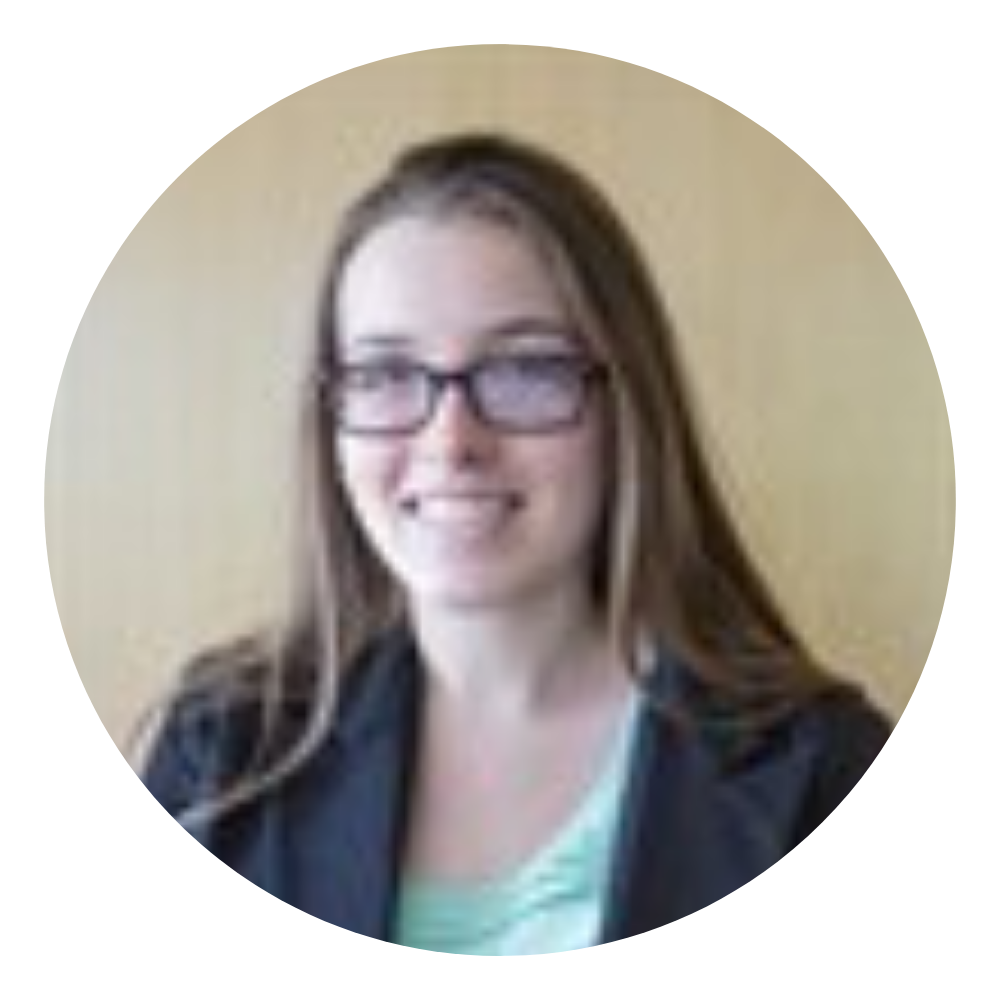 Lea Rose Moravec
Lea Rose Moravec currently attends Saint Xavier University and will be graduating next year with a B.S. in Communication Sciences and Disorders. She then plans on attending graduate school to become a speech and language pathologist. Post graduate school, Ms. Moravec intends to pursue her doctorate in speech and language pathology. Lea Rose has a wide range of volunteer experiences that focus on children with various special needs including work at the Rehabilitation Institute of Chicago and the Muliganeer's. Ms. Moravec has been volunteering at Advanced Therapeutic Solutions since January 2013. Her interest in this field stems from her sister's ten-year struggle with Selective Mutism. She hopes to provide an opportunity to children and parents that her sister did not have as Selective Mutism wasn't as well known when her sister was affected. Lea Rose also hopes to be a resource for speech pathologists that are not familiar with Selective Mutism and spread awareness.
More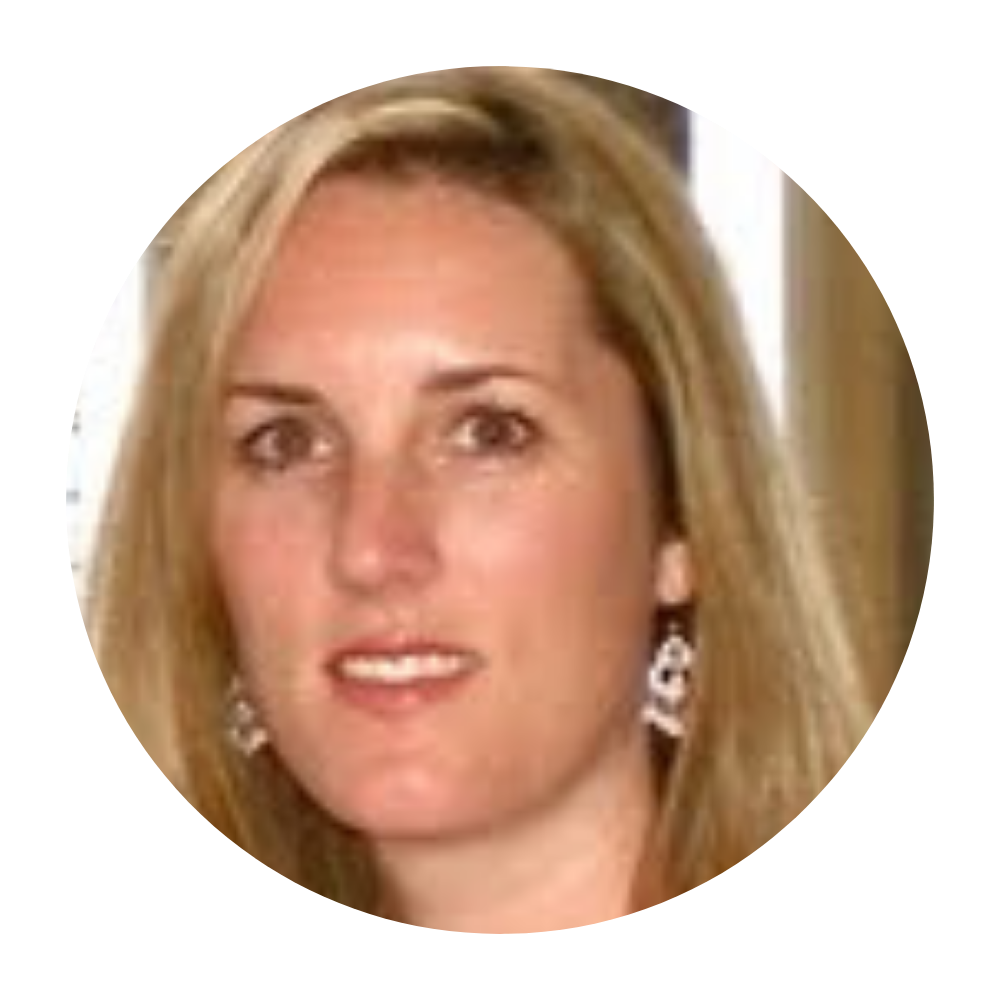 Dr. Ashley O'Meara
Dr. O'Meara is a School Psychologist and American Board School Neuropsychologist Diplomate. She received her Doctoral degree in Educational Psychology from National-Louis University after completing her Masters degree in Social Science Research at the University of Chicago. Her work in private practice focuses on the diagnostic assessment of students from early childhood through high school. In addition to her private practice, she works for the Wilmette Public Schools and the Latin School of Chicago. Dr. O'Meara was one of the original counselors trained by Dr. Steven Kurtz (Child Mind Institute) at ATS for Adventure Camp 2011, and is looking forward to participating again for AC 2012. She strives provide effective treatment and recommendations to assist children, families, and school personnel whose lives are impacted by selective mutism.
More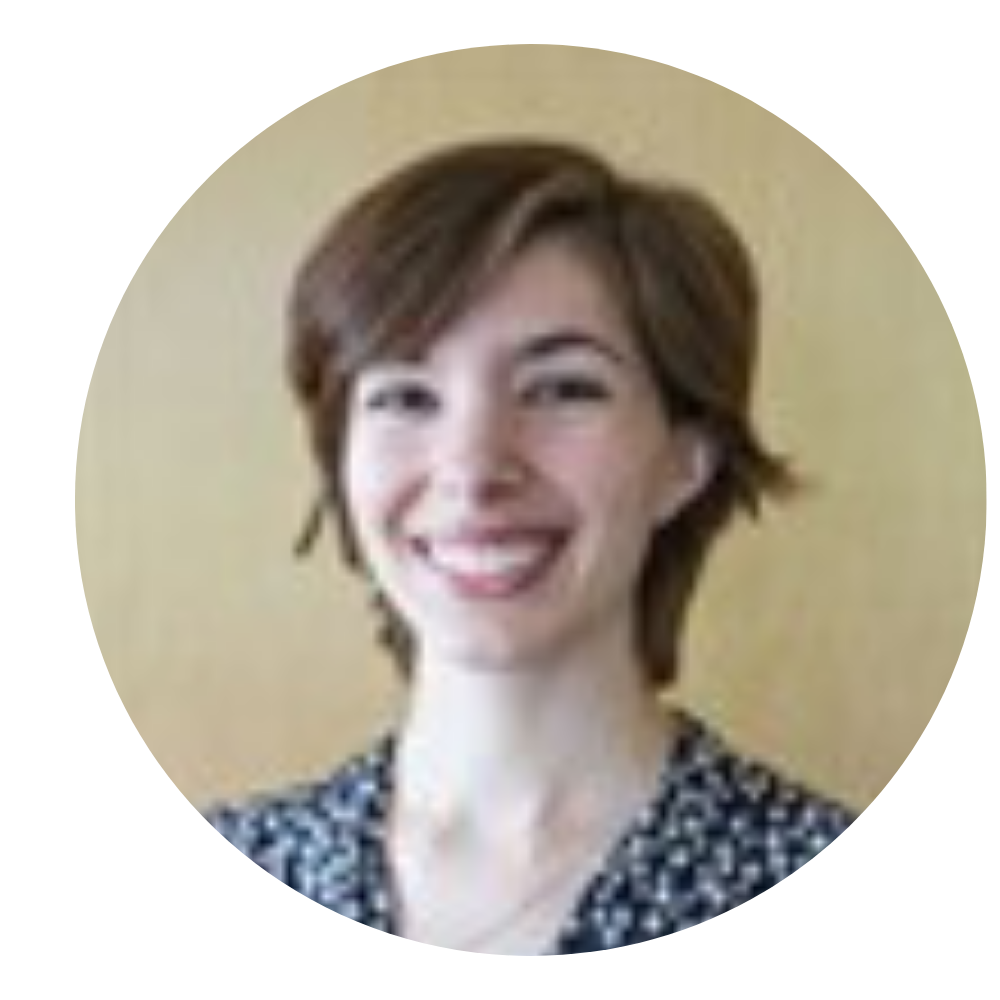 Sarah Bertolino
Sarah Bertolino, M.A. graduated from Purdue University in Lafayette Indiana with a Bachelors of Arts in Psychology. She then received her Masters of Art in Clinical Psychology at Midwestern University in Downers Grove Illinois where she is currently pursuing her Doctorate of Psychology. Sarah has worked with children, adolescents, and adults at practicum settings in outpatient community mental health, a therapeutic day school, an inpatient behavioral health hospital, and a residential care setting for adolescents with severe cognitive and behavioral disorders. Sarah is looking forward to working with the campers and parents who are involved in the Adventure Camp program. She hopes to be able to use the knowledge and techniques applied during camp in her future clinical work with children struggling with Selective Mutism.
More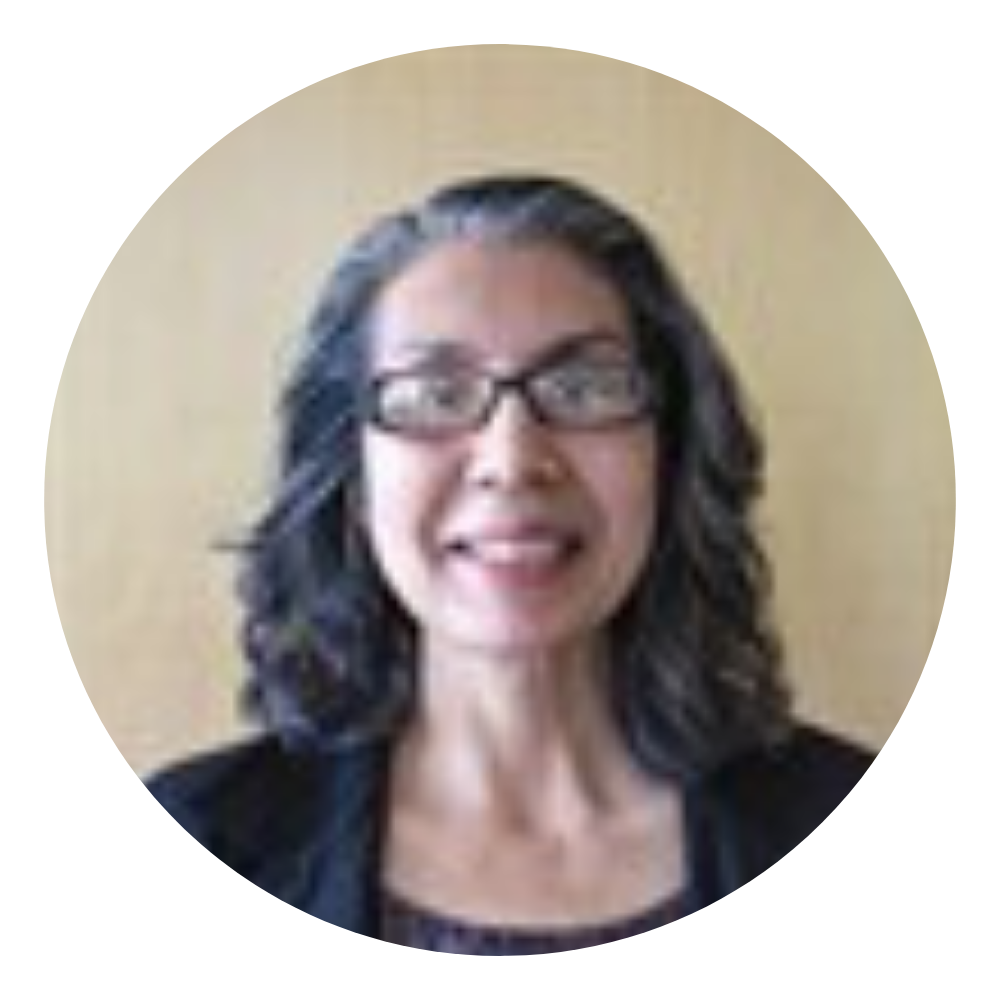 Norma Corona
Norma Corona, M.Ed. Ed.S., earned her School Psychology degree at National-Louis University and was a classroom teacher for a number of years. Her interest in helping children who had difficulty learning led her to pursue a career as a school psychologist for Chicago Public Schools, where she has worked with children from ages 3 to 18. Norma has completed several evaluations for children with Selective Mutism, and then provided educational recommendations. Her hope in joining AC 2013 is to deepen her understanding of children with Selective Mutism, and to acquire therapeutic techniques that will make an impact in the lives of children with anxiety disorders.
More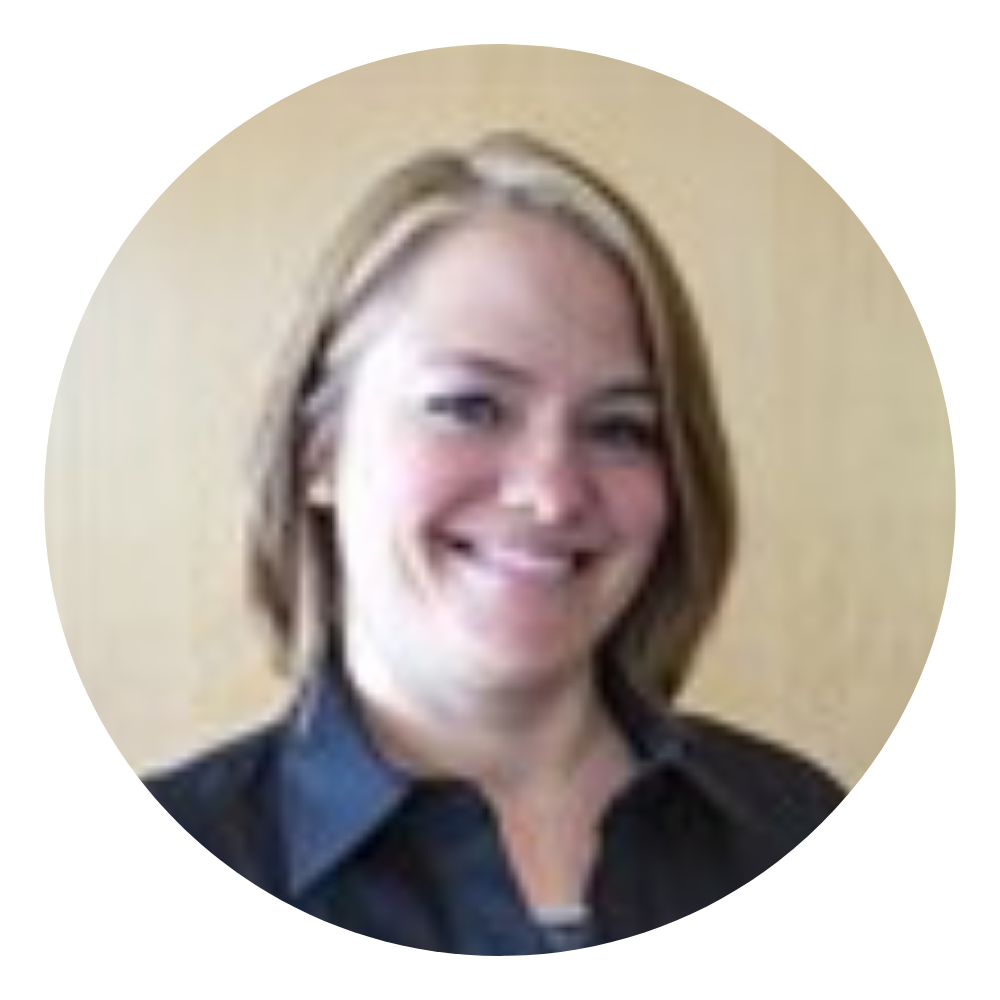 Lori Duvall
Lori Duvall has been a practicing occupational therapist in various pediatric settings in the Chicago area for over 8 years, including school, clinic, home, daycare, and camp environments. Lori received her Master of Science degree in Occupational Therapy from Rush University and a Bachelor of Science degree in Psychology and Sociology from Indiana University. She is currently a regional lead occupational therapist, providing support, training, and mentoring for school-based occupational therapists and physical therapists in 10 different school districts. She has also provided early intervention services in home and daycare settings. She has presented in-services for teachers, therapists, and other related service providers on the topics of sensory integration, fine motor development, delivery of school-based therapy services, and aspects of inclusion. Prior to becoming an occupational therapist, Lori worked with both children and adults in various mental health facilities, including group homes, psychiatric hospitals, and therapeutic foster homes. Lori also participated in a cultural immersion program in Ecuador over the past two summers, providing support services for children with various special needs and the staff working with them, striving to break through communication barriers to offer the greatest benefits possible.
More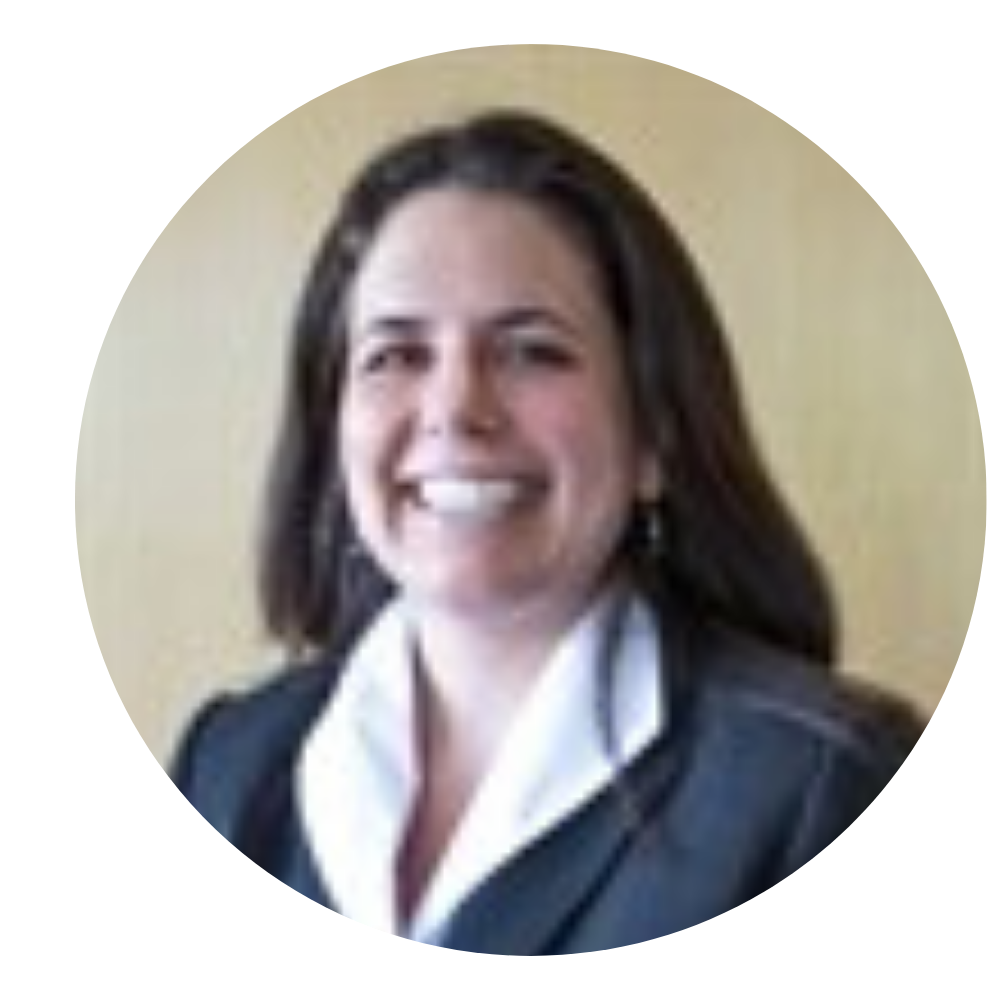 Theresa Baker Gabby
Theresa Baker Gabby, LCSW is a licensed clinical social worker and has spent her career helping children and families. During years as a social worker in Chicago Public Schools and at a therapeutic school, Theresa has helped many clients facing a wide array of challenges. Having used various research-based interventions to service students with Selective Mutism in schools, Theresa looks forward to further helping this population in other environments including Adventure Camp 2013. Theresa has a master's degree in social work from the University of Wisconsin-Milwaukee, with emphasis in school social work and children/families. She also earned a bachelor's degree in communication studies from Saint Norbert College. In addition to holding LCSW credentials, Theresa is certified as an alcohol and drug counselor by the State of Illinois and as trauma specialist by the National Institute of Trauma and Loss in Children.
More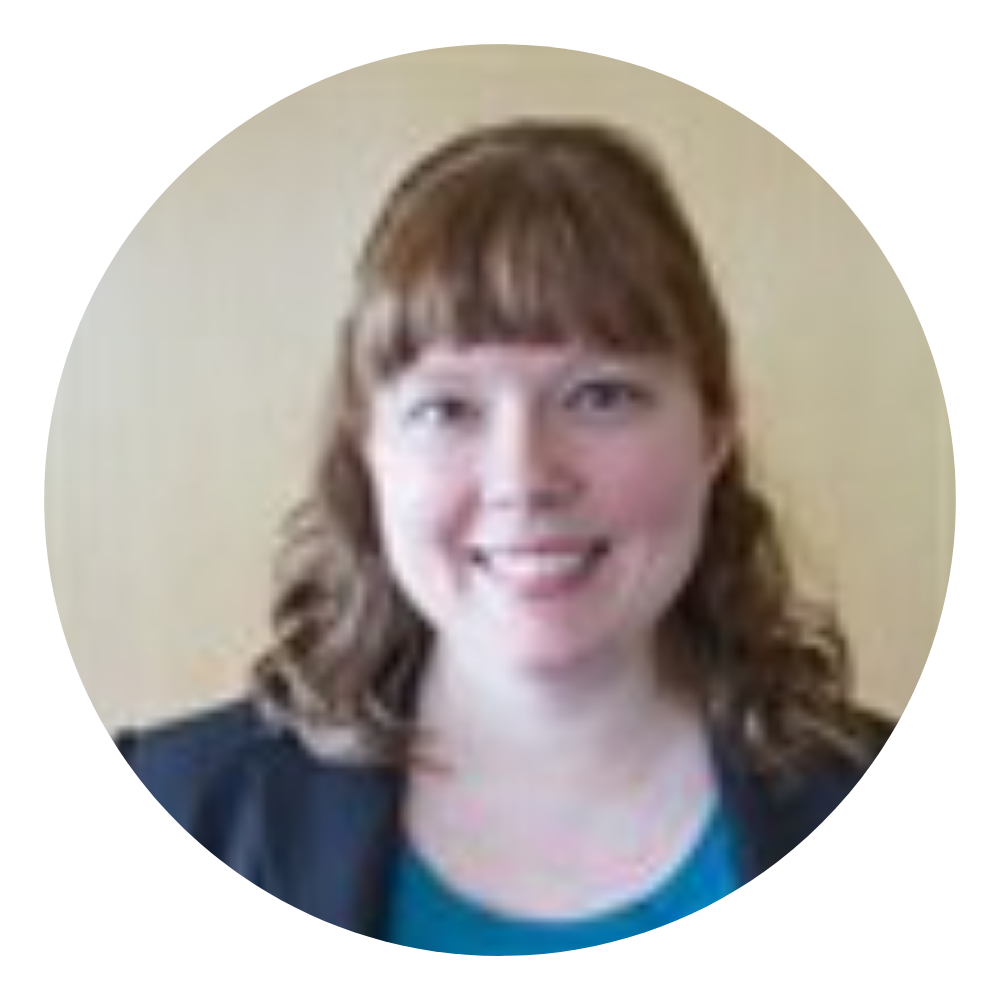 Lisa Gudmundson
Lisa Gudmundson received her B.A. in Special Education from Elmhurst College and an endorsement in English as a Second Language from Benedictine University. Her overall teaching experience ranges from teaching nonverbal middle school students with moderate to severe disabilities to primary students with mild learning disabilities, autism, and emotional disorders. Currently, she is an elementary Resource Inclusion Teacher in Berkeley, where she co-teaches with regular classroom teachers, as well as providing research-based, intensive interventions to students. She also works closely with School Psychologists, Social Workers, Occupational Therapists, and Speech Therapists to help meet the various needs of her students. Her interest in Selective Mutism stems from working with an increasing number of students who have the condition, and also working with their parents and teachers. She is excited to participate in this unique experience and expand her knowledge of the theory and best practices for children with Selective Mutism.
More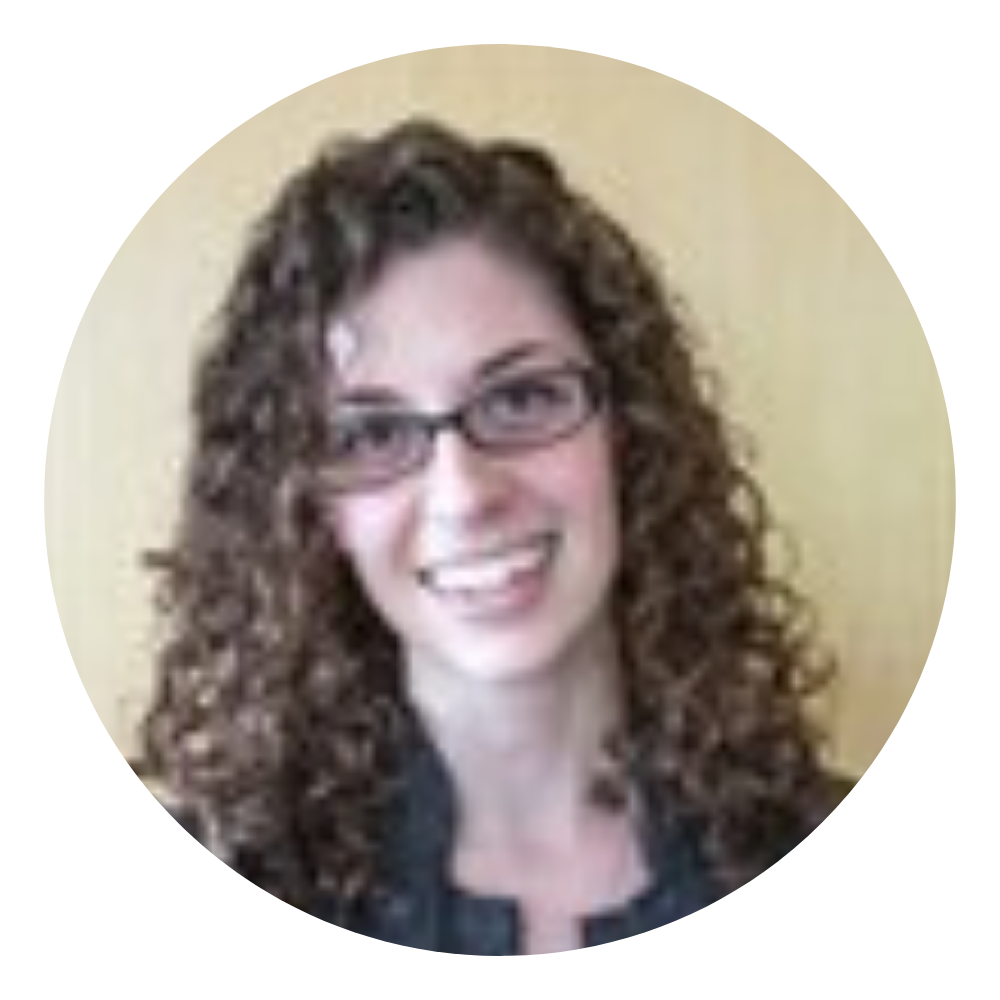 Kelly Lyell
Kelly Lyell, M.A. is a fourth year doctoral candidate in the School Psychology program at Northern Illinois University in DeKalb, Illinois. She earned her Master of Arts in School Psychology from NIU in 2012 and is currently completing an external practicum with Mid Valley Special Education Cooperative in St. Charles where she serves as a behavioral consultant. Kelly will begin her pre-doctoral internship in the fall of 2013 at Streator Elementary District in Streator, Illinois, and anticipates completing her Doctorate in 2014. Through her practicum, externship, and clinical experiences, Kelly has had opportunities to work with students with varying educational and emotional needs. She is particularly interested in working with students with social, emotional, and behavioral challenges. Kelly is excited to have the opportunity to be an Adventure Camp counselor and to work directly with students and families who are affected by Selective Mutism. She believes Adventure Camp is a unique training experience that will help her to better support students that she will work with in the future.
More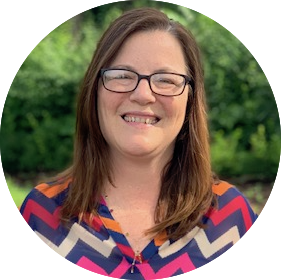 Cathleen "Cate" O'Leary
Cathleen O'Leary MA, LPC, NCC, earned her Master of Arts in Counseling from Saint Xavier University in Chicago, Illinois. She completed her practicum and internship at Richards High School in Oak Lawn, Illinois where she worked as a School Counselor. She specialized in working with students who struggled academically due to social and emotional issues. Her professional experience includes working as a Hospice Counselor where she provided anticipatory grief and loss counseling for patients, families, and caregivers. Cathleen is currently working as a Job Coach for high school and adult transition students with developmental and emotional disabilities. She provides on-site vocational training and counseling for students who may also have co-existing issues such as Obsessive Compulsive Disorder or Selective Mutism. Cathleen feels passionate about providing a safe and nurturing environment for children and adolescents to grow and develop and was inspired to seek out education and training for SM. She is looking forward to helping children and families with SM and is thrilled to be part of Adventure Camp.
More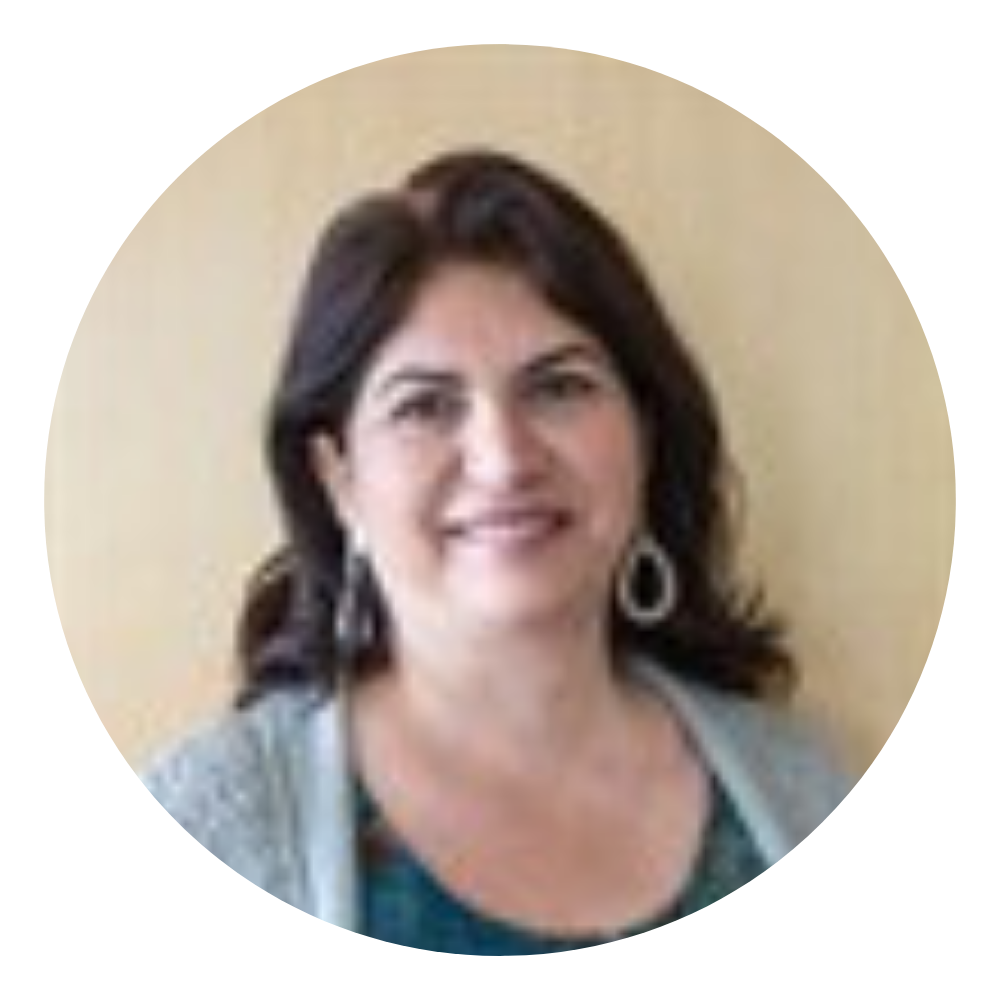 Domenica D. Ottolino
Domenica D. Ottolino, LSW, received a Masters in Social Work from Dominican University in River Forest, IL, specializing in School Social Work at Aurora University, Aurora, IL. She received a BA in Psychology and Sociology from Rosary College in River Forest, IL. Ms. Ottolino is currently a School Social Worker in Naperville and provides support to children who struggle with a variety of social-emotional concerns, which impact school performance and social functioning. Due to her interest in nurturing the inner-wealth of every child and supporting families, Ms. Ottolino is eager to join Adventure Camp in order to expand upon those skills that can benefit children and families whose lives are affected by Selective Mutism.
More