2014 AC Counselors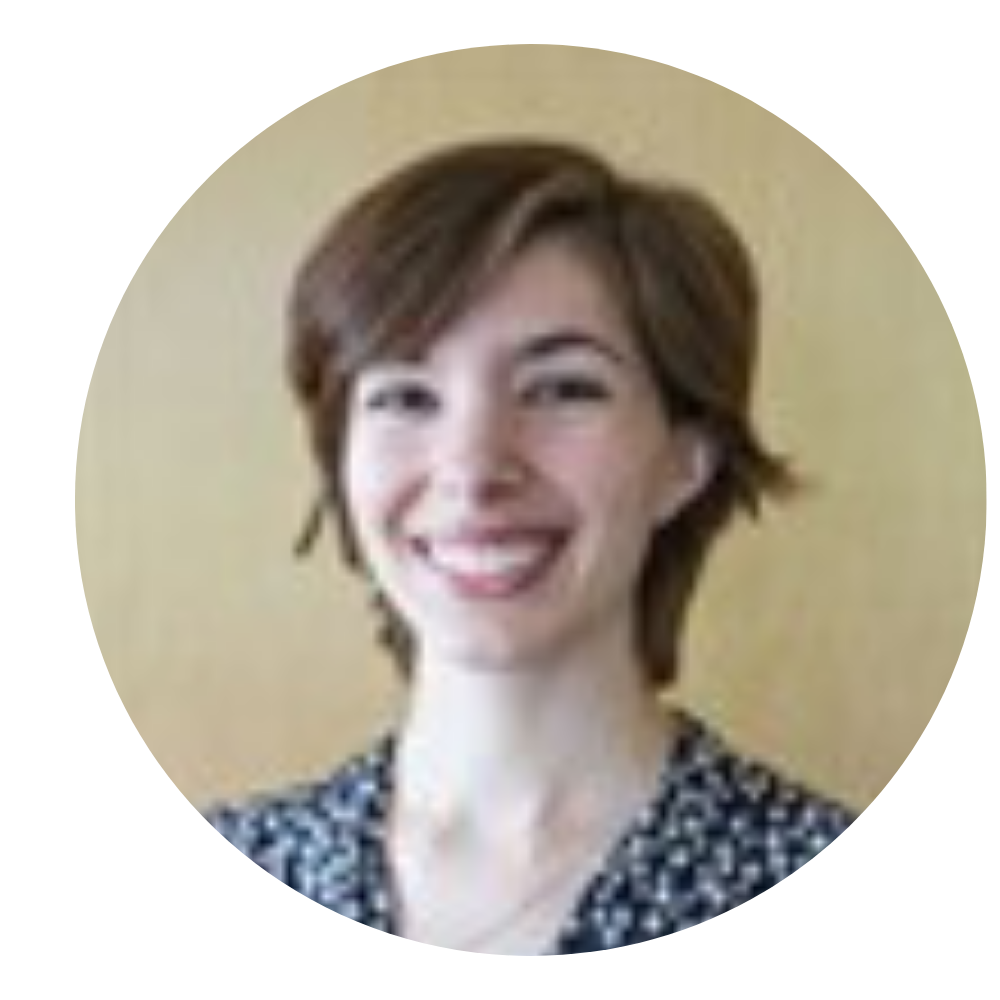 Sarah Bertolino
Sarah Bertolino, M.A. earned her Bachelors degree in Psychology from Purdue University and her Masters degree from Midwestern University where she has advanced to doctoral candidacy. Sarah is en route to earn her Psy.D. in clinical psychology from Midwestern in Aug 2014. As part of her practicum training, Sarah has worked with children, adolescents, and adults in outpatient community mental health, a therapeutic day school, an inpatient behavioral health hospital, and a residential care setting for adolescents with severe cognitive and behavioral disorders. Currently, she is completing her pre-doctoral internship at a community mental health setting. Sarah is looking forward to returning to the Adventure Camp program for her second year as a camp counselor. She hopes to be able to use the knowledge and techniques applied during camp in her future clinical work with children struggling with selective mutism.
More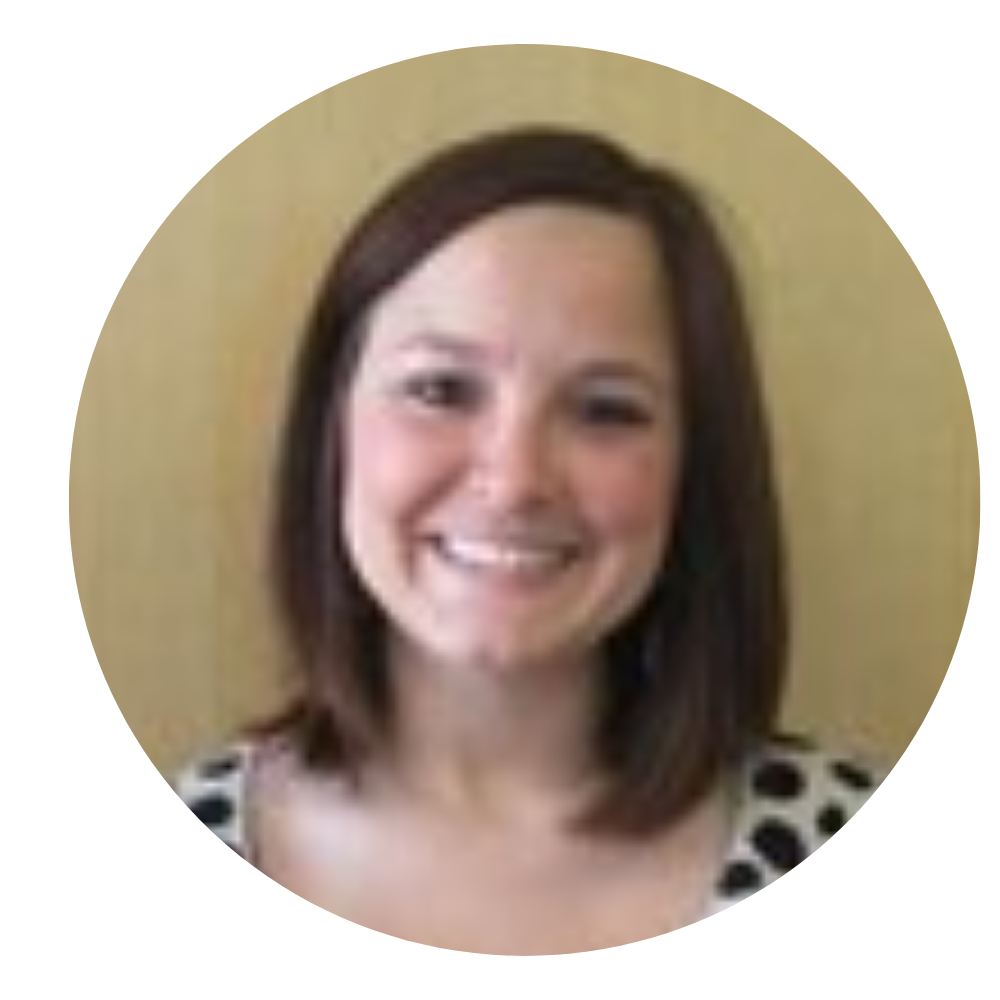 Nicole Burt
Nicole Burt earned her Bachelor's degree in Psychology from Arizona State University. She is currently a graduate student in the Clinical Psychology Ph.D. program at Northern Illinois University, where she is en route to receive her Masters degree in August 2014 and her Ph.D. expected in 2017. At NIU, Nicole is actively involved in both clinical and research settings. Clinically, before starting her graduate studies, Nicole spent three years as a behavioral therapist for children with Autism Spectrum Disorders. Once arriving at NIU, Nicole became involved in the treatment and assessment of children and adolescents at the Psychological Services Center at NIU, where she gained valuable experience working with children experiencing a range of emotional, behavioral, and developmental difficulties, including children diagnosed with Autism Spectrum Disorders, ADHD, anxiety, depression, and anger management difficulties. Nicole also works with young children in the context of her research examining temperament and self-regulation, which has been instrumental in providing her with the knowledge of child development that is necessary for working with children struggling with behavioral and emotional difficulties. Next Fall, Nicole will complete a practicum at a hospital within a multidisciplinary team where she will continue to conduct psychological assessments and treat children and families. Nicole absolutely loves spending her days with children, and she is dedicated to using empirically supported interventions in her work. She is extremely excited to be an Adventure Camp counselor and work with families affected by selective mutism.
More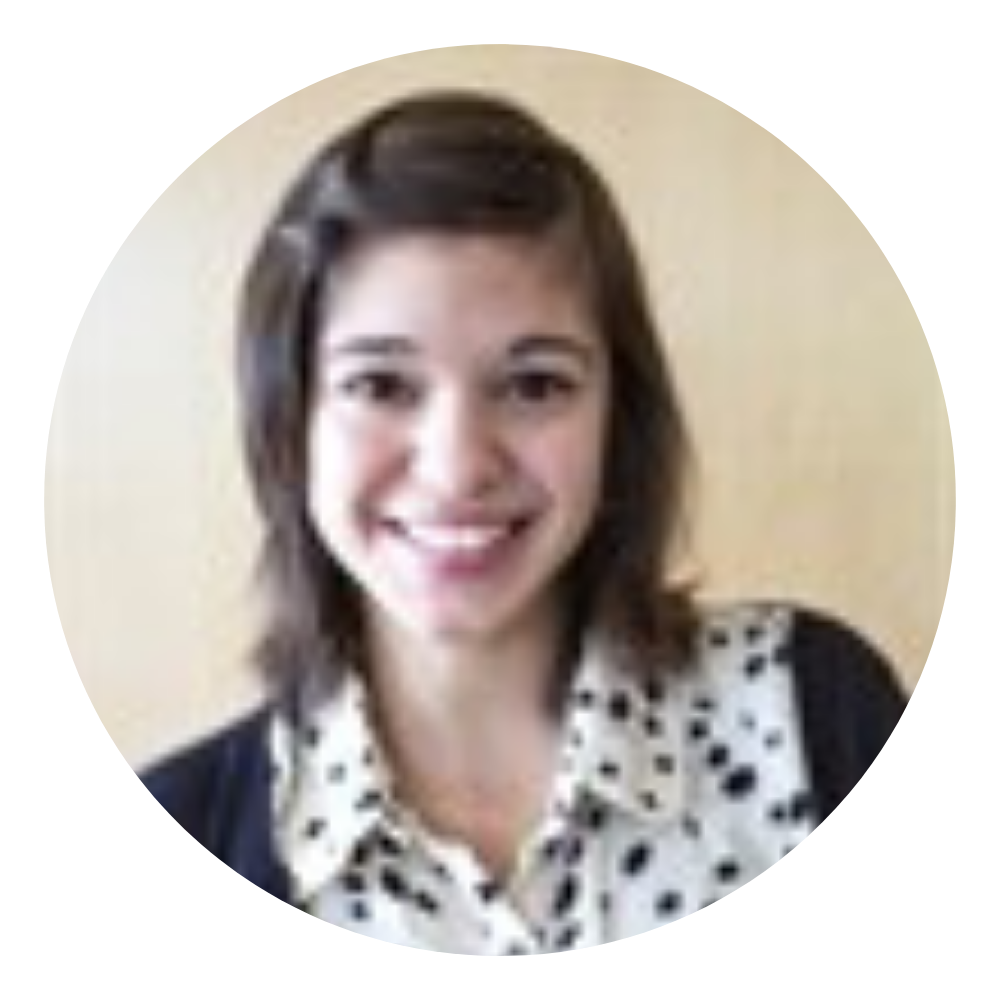 Cynthia Garza
Cynthia Garza earned her Master of Science in Experimental Psychology from the University of Texas at San Antonio and is currently pursuing her doctorate in Clinical Psychology at The Chicago School of Professional Psychology. Cynthia completed year of practicum training at the University of Illinois at Chicago Institute on Disability and Human Development, where she conducted cognitive and mood assessments for children with developmental disorders, learning disabilities, and anxiety and mood symptoms. Cynthia currently serves as a mentor for an after school social-emotional learning program for children ages 5-12, and she works with a family support program for Hispanic families of children diagnosed with autism. She is looking forward to returning to the AC team for a second year and experiencing the incredible journey with the 2014 campers.
More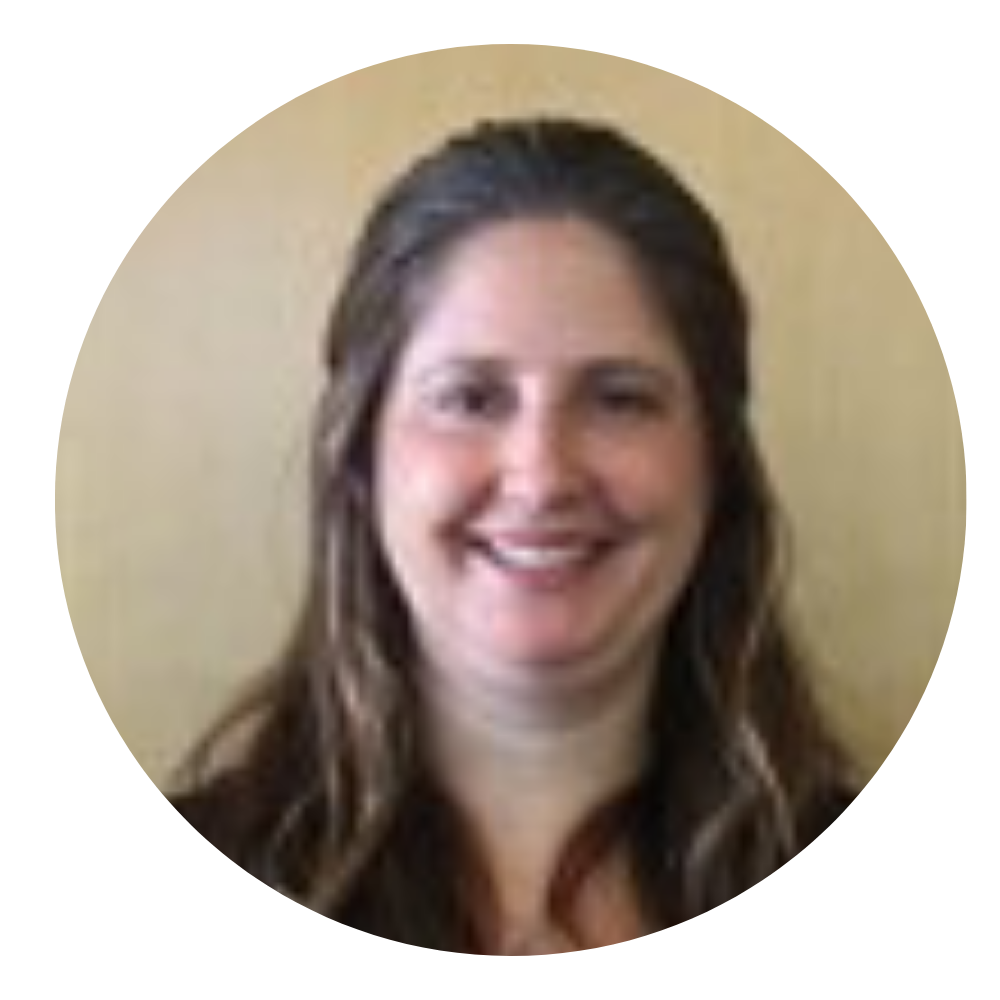 Rebecca S. Heusner
Rebecca S. Heusner, MS-CCC/SLP earned her Masters in Speech-Language Pathology (SLP) from Purdue University. She has worked in a variety of educational and rehabilitation settings over the past 20 years, primarily serving children with a variety of communication disorders and educational and social skills challenges. Her most recent work has involved pediatric private practice treating children affected by childhood dyspraxia of speech, autistic spectrum disorders and social skills challenges, and articulation and language delays. Rebecca also served for three years on the Executive Board of the Illinois Speech and Hearing Association to help advocate for her profession and the families served by both SLPs and audiologists in Illinois. After learning about Steven Kurtz's "Brave Buddies" approach, Rebecca was inspired to continually educate herself about the most current best practices for treating SM, especially as she recognized the overlap between psychology and SLP in the context of SM. Becky loves working with children and watching them fulfill their potential. She is looking forward to being a part of the AC 2014 team and helping children with SM.
More
Micah Loffe
Micah Loffe graduated from York University in Toronto, Canada with a B.A. in Psychology. Currently, she is a rising third year student in the Ph.D. Clinical Psychology program at Northern Illinois University. Micah has had the pleasure of working with children and families in a clinical practicum at the Psychological Services Center at NIU. She has also co-led group therapy sessions focused on developing social skills for children, ages 6-13, at a local private practice. While working at these practicum sites, she has been provided with opportunities to utilize empirically-supported treatment approaches with children and young adults for a variety of clinical concerns. Micah has also had a number of opportunities to conduct psychological and developmental assessments for clients, spanning from toddlers to late adolescents. In August 2014, she will begin an externship within the Joliet school district where she will work collaboratively with a team of school and healthcare professionals to conduct assessments on school-aged children. Micah is excited to work with the children and families involved in Adventure Camp. She is thrilled to be working with a team of professionals who have similar goals of supporting and helping children with selective mutism.
More
Kerry McGill
Kerry McGill, M.S. is a Licensed Marriage and Family Therapist who received her degree from the Family Institute at Northwestern University. Her career has focused on helping children and families cope with life's ordeals and heal from unexpected adversity. Kerry previously worked for four years as a Certified Child Life Specialist at Evanston Hospital, serving children and young adults in outpatient and inpatient settings. In this role, her goal was to reduce the traumatic impact of medical experiences and enhance the child and family's ability to utilize their own resources to cope. Currently, Kerry has been working for five years as a therapist in a community mental health agency's Domestic and Sexual Violence Program where she encourages and assists parents in supporting their child's healing process. Witnessing the resilience of children is an on-going motivation for Kerry; she looks forward to learning from the experience of the ATS team and is excited to provide excellent evidence-based treatment to the children and parents at Adventure Camp.
More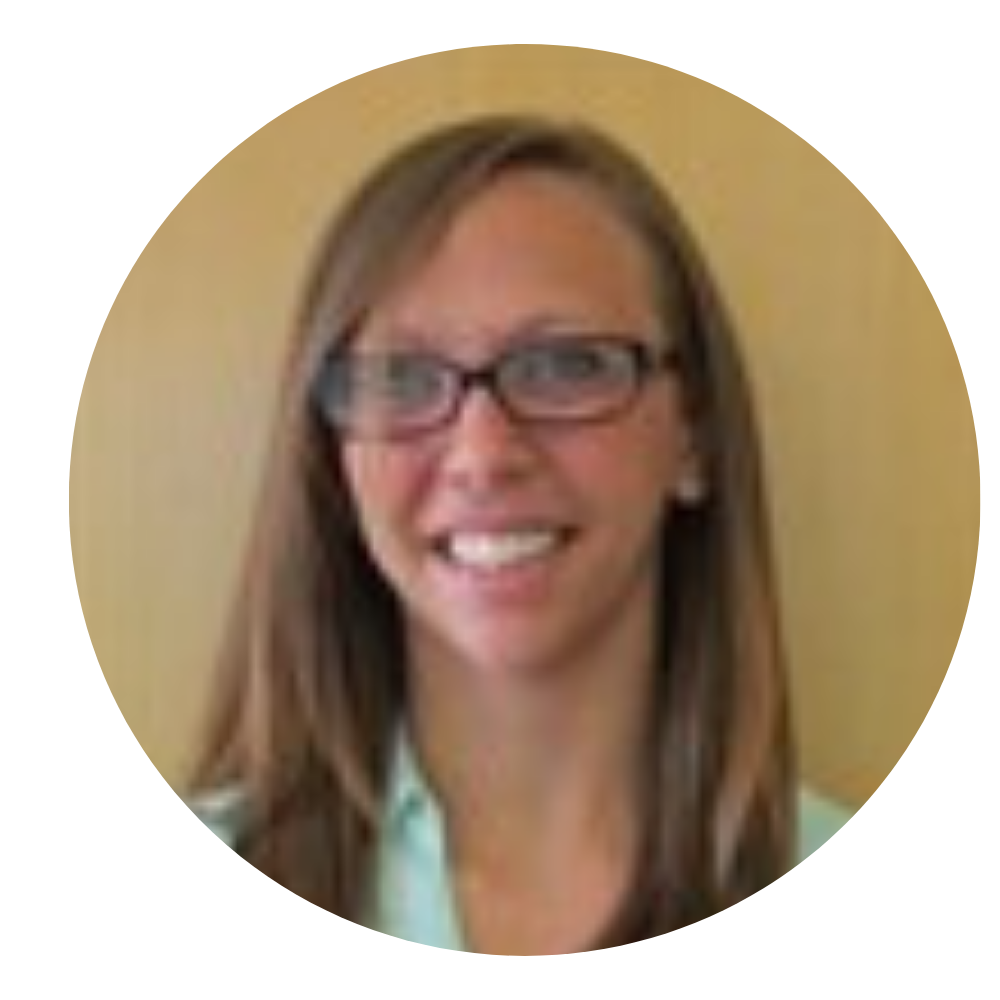 Jenifer Muzer
Jenifer Muzer received her Bachelor's degree in Psychology and Sociology from Central Michigan University. She is en route to her her Masters in Counseling Psychology from The Chicago School of Professional Psychology, expected July 2014. She completed her practicum and internship at Erie Neighborhood House where she worked as a mental health counselor providing individual play and talk therapy for children and adolescents ages two through sixteen. Jenifer also conducted creative movement groups for children, ages three through five, and co-ran parent support groups during her internship. She believes Adventure Camp will be a great experience to learn how to better help children with selective mutism and is excited to meet and work with the campers and their families.
More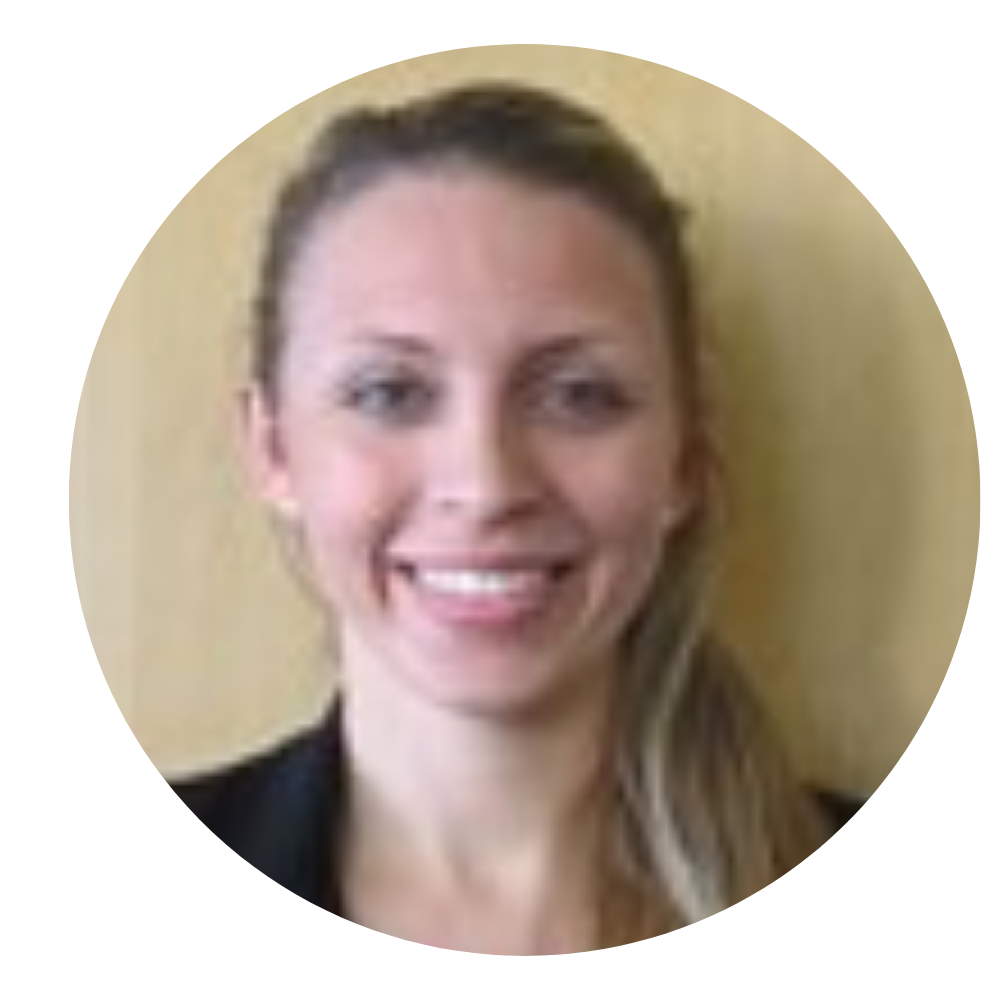 Jenna Reisch
Jenna Reisch received her Bachelor's Degree in Psychology and Communication at the University of Illinois at Chicago, where she also served as a counselor on the university's InTouch Crisis Hotline, responding to callers from around the country. She went on to complete a Master of Social Work at the University of Illinois at Chicago. She completed her first year of field experience as a social worker at the University of Illinois Medical Center and her second as a high school social worker in the west suburbs. She has since completed 3,000 hours of clinical work as a school social worker with grade levels ranging from early childhood to high school. As a school social worker, she implements evidenced based interventions for students with a variety of challenges and diagnoses, monitors student progress, and responds to crises. She has worked with children with wide variety of social-emotional challenges, including social phobia and selective mutism (SM). Jenna is very excited about joining the Adventure Camp 2014 team and implementing evidenced based interventions to assist children with SM.
More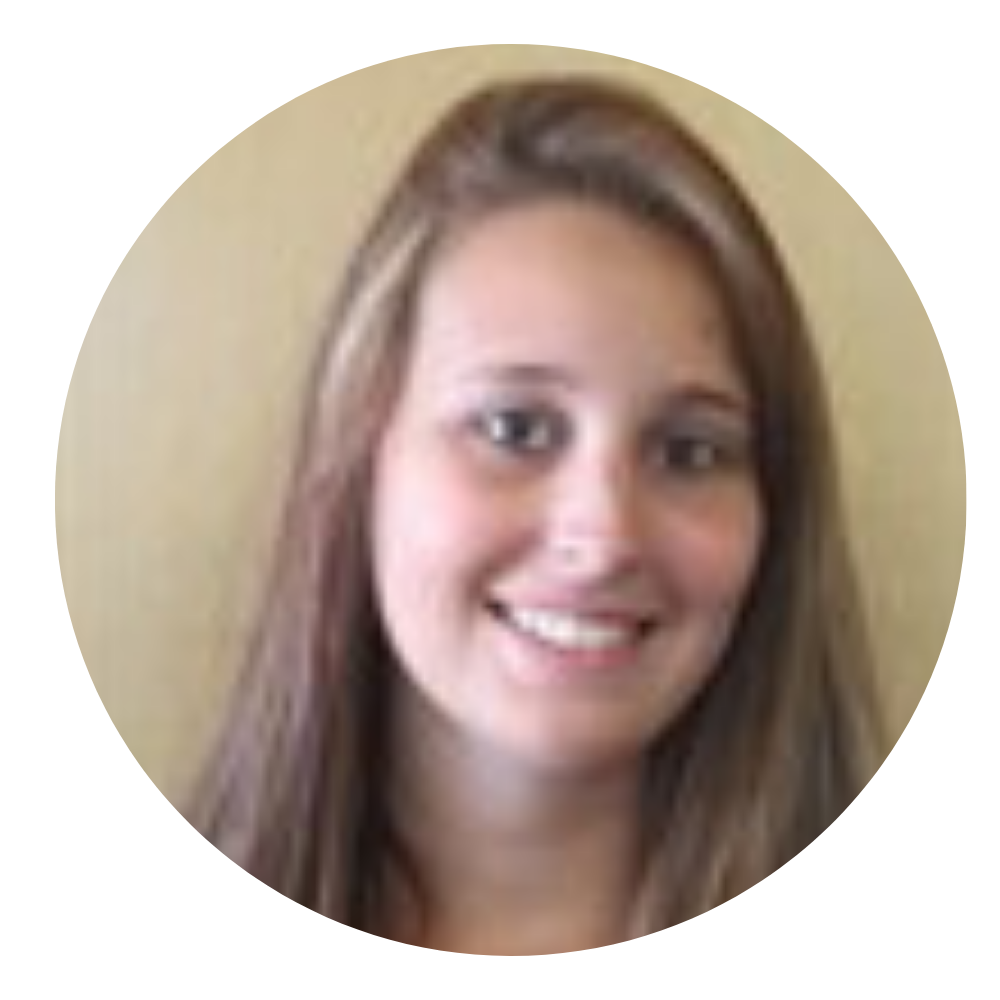 Salina Bisson
Salina Bisson, L.L.B.S.W. graduated from Ferris State University in Big Rapids, MI with a Bachelor's in Social Work. She is currently attending Western Michigan University in Grand Rapids, MI, pursuing a Master's in Social Work. Salina completed her internship at Horizons Developmental Resource Center, where she is currently employed as an Individual Instruction Leader. At Horizons, she works with many children and adolescents on the autism spectrum along with those who have varying neurological disorders. In the fall, she will be starting her final internship as a School Social Worker at Thornapple-Kellogg schools in Middleville, MI. Salina enjoys working with children, adolescents, and their families whenever there is a need. Understanding her clients and offering them support is very important to her, along with providing them with essential coping skills to help them prosper. Salina is excited to join the Adventure Camp team this summer and bringing more awareness back to her MI community.
More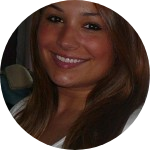 Lynette Ensalaco
Lynette Ensalaco, M.A. earned her Masters in Clinical Psychology with a Counseling Specialization from the Chicago School of Professional Psychology and is currently in her fourth year at Illinois School of Professional Psycholgy pursuing her Psy.D. She completed her Master's practicum and internship at The Professional Offices of Dr. Lisa A. Breisch where she worked as a mental health counselor for toddlers, children, teenagers, adults, couples, families and groups. As part of the requirement for her doctoral degree, Lynette is completing clinical hours at ATS as an Advanced Practicum Extern. Lynette is also employed at Arlington NeuroHealth where she provides neuropsychological testing and therapy for children, teenagers, and adults. Lynette was one of the original AC 2011 counselors trained by Dr. Steven Kurtz (Child Mind Institute) at ATS, and has returned each year since. She is looking forward to working with children again for the fourth time at AC 2014.
More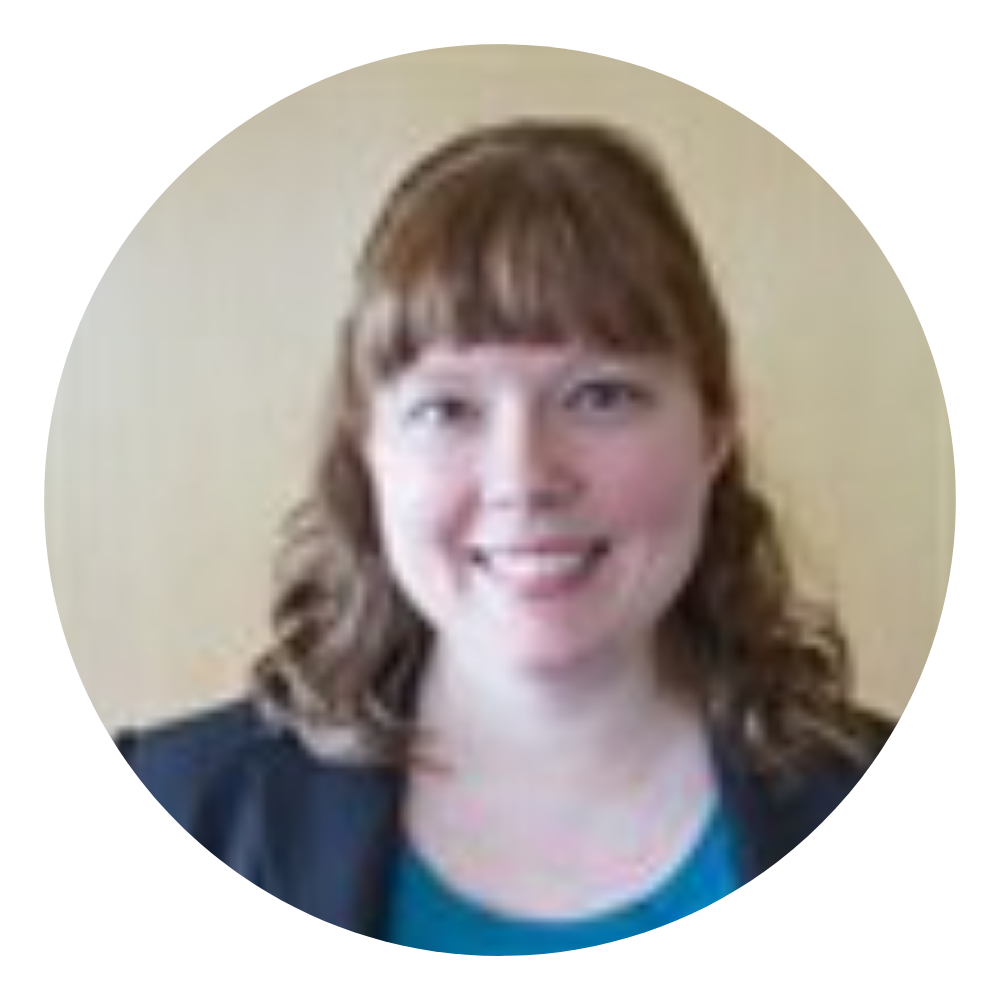 Lisa Gudmundson
Lisa Gudmundson received her B.A. in Special Education from Elmhurst College and an endorsement in English as a Second Language from Benedictine University. Her overall teaching experience ranges from teaching nonverbal middle school students with moderate to severe disabilities to primary students with mild learning disabilities, autism, and emotional disorders. Currently, she is an elementary Resource Inclusion Teacher in Berkeley, where she co-teaches with regular classroom teachers, as well as providing research-based, intensive interventions to students. She also works closely with School Psychologists, Social Workers, Occupational Therapists, and Speech Therapists to help meet the various needs of her students. Her interest in selective mutism (SM) stems from working with an increasing number of students who have the condition, and also working with their parents and teachers. Lisa was an AC counselor in 2013 and is excited to participate once again in 2014.
More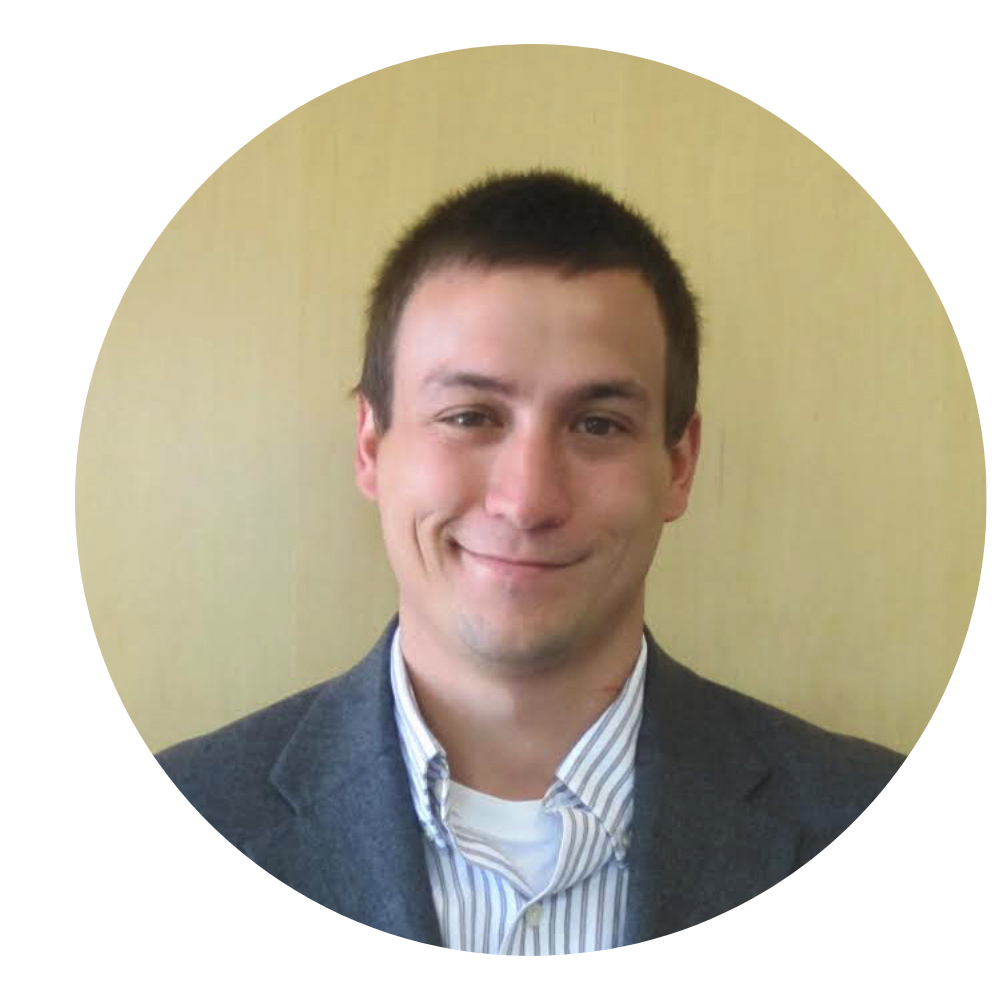 Jacob Holzman
Jacob Holzman earned his Bachelor of Science in Psychology and a Bachelor of Arts in Sociology from University of Iowa. He is currently a graduate student in the Clinical Psychology Ph.D. program at Northern Illinois University, where he recently completed his M.A. in Clinical Psychology and is en route to earn his Ph.D. in 2017. Jacob has had the opportunity to provide empirically-supported individual and family therapy interventions to children ranging from ages 8 to 17. He has helped children dealing with a variety of clinical concerns, particularly with an emphasis on Anxiety Disorders. In his training, Jacob has had the opportunity to conduct intellectual, neuropsychological, developmental, and behavioral assessments for individuals referred for a variety concerns, such as Neuro-developmental Disabilities. Jacob is also actively involved in research at NIU examining underlying factors associated with the development and maintenance of anxiety disorders. He is very excited to continue his learning in an applied setting through Adventure Camp and help children and families affected by selective mutism.
More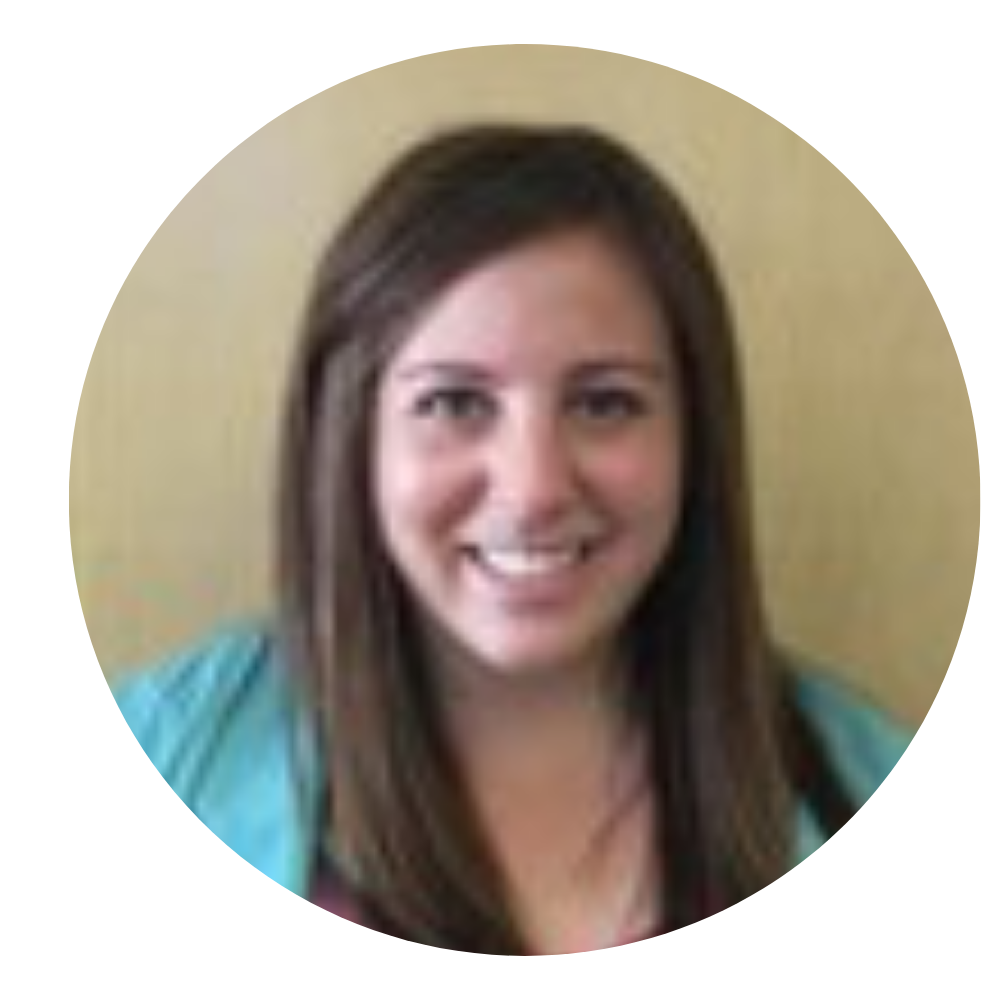 Molly Lipkin
Molly Lipkin, M.A. graduated from Indiana University in Bloomington Indiana with a Bachelors of Science in Psychology. She then received her Masters of Art in Counseling Psychology at The Chicago School of Professional Psychology. Molly's Masters coursework included a specialization in child and adolescent psychology. This past year, Molly completed a practicum providing school counseling with Kindergarten-8th graders at three different schools in the Chicagoland area. Molly is passionate about working with children who have special needs from diverse backgrounds. She is looking forward to the unique experience of Adventure Camp and the opportunity to work with both parents and children affected by selective mutism (SM). Molly is excited to continue developing as a therapist as she learns about SM interventions and techniques through Adventure Camp, which she can apply to her future work with children.
More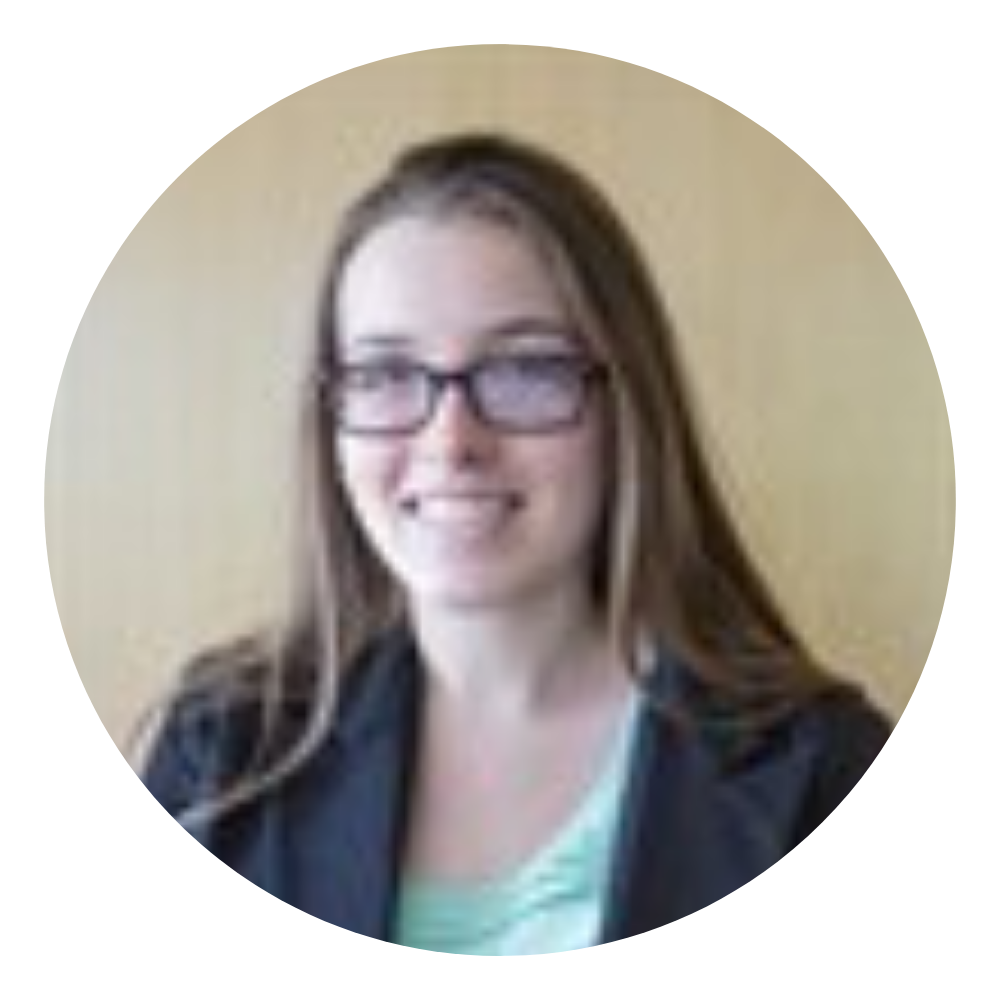 Lea Rose Moravec
Lea Rose Moravec recently graduated from Saint Xavier University with a B.A. in Communication Sciences and Disorders. She will begin graduate school at Saint Xavier University this fall to pursue a Masters in speech pathologiogy. Post graduate school, Lea Rose intends to pursue her doctorate in special education, researching various communication disorders. Lea Rose has a wide range of volunteer experiences that focus on children with various special needs, specifically with her work at the Rehabilitation Institute of Chicago and at Muliganeers. Lea has been volunteering at Advanced Therapeutic Solutions since January 2013. Her interest in this field stems from her sister's ten-year struggle with Selective Mutism. She hopes to provide an opportunity to children and parents that was not available when her sister was affected by SM. Lea Rose also hopes to be a resource for speech pathologists that are not familiar with selective mutism and to continue spreading awareness about SM.
More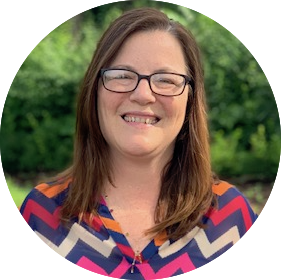 Cathleen "Cate" O'Leary
Cathleen O'Leary MA, LPC, NCC, earned her Master of Arts in Counseling from Saint Xavier University in Chicago, Illinois. She completed her practicum and internship at Richards High School in Oak Lawn, Illinois where she worked as a School Counselor. She specialized in working with students who struggled academically due to social and emotional issues. Her professional experience includes working as a Hospice Counselor where she provided anticipatory grief and loss counseling for patients, families, and caregivers. Cathleen is currently working as a Job Coach for high school and adult transition students with developmental and emotional disabilities. She provides on-site vocational training and counseling for students who may also have co-existing issues such as Obsessive Compulsive Disorder or Selective Mutism. Cathleen feels passionate about providing a safe and nurturing environment for children and adolescents to grow and develop, and she was inspired to seek education and training for SM. Cathleen was a counselor in AC 2013, and she is looking forward to once again helping children and families of AC 2014.
More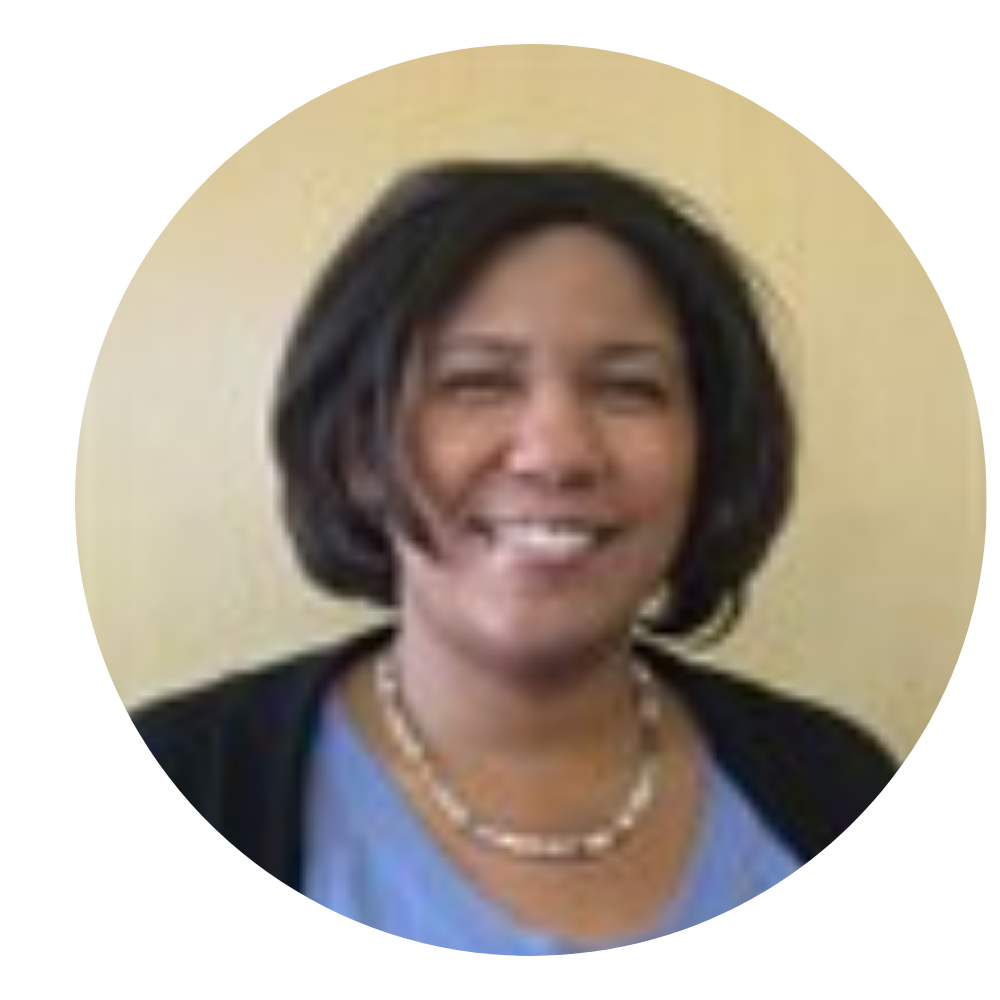 Ericka Rutledge Ericka Rutledge
Ericka Rutledge M.A. graduated from Indiana University with a Bachelor's degree in Psychology, a Bachelor's degree in Business Management and International Business, and a minor in French. She obtained her Master's degree in Psychology from New York University and is currently pursuing a doctoral degree from Northern Illinois University's Ph.D. Clinical Psychology – Child Focus program. While her research focuses on parent-child relationships, clinically she is also interested in helping individuals with anxiety and stress related difficulties. In terms of her clinical experience, Ericka has provided a wide array of therapy and assessment services to children, adolescents, adults, and families in a variety of settings. She recently completed a practicum with the Joliet school district where she served as a Clinical Psychology Extern. She has also spent several summers working with adolescents and adults in the Alexian Brother's Behavioral Health Hospital Center for Anxiety and Obsessive Compulsive Disorders. In July of 2014, Ericka will begin an externship at a private family practice in Naperville. Ericka is enthusiastic about joining the Adventure Camp team and looks forward to augmenting her knowledge and clinical competencies in the area of selective mutism. She is also excited about meeting and working with the campers and their parents and having the opportunity to be a part of their Adventure Camp experience.
More