2016 AC Counselors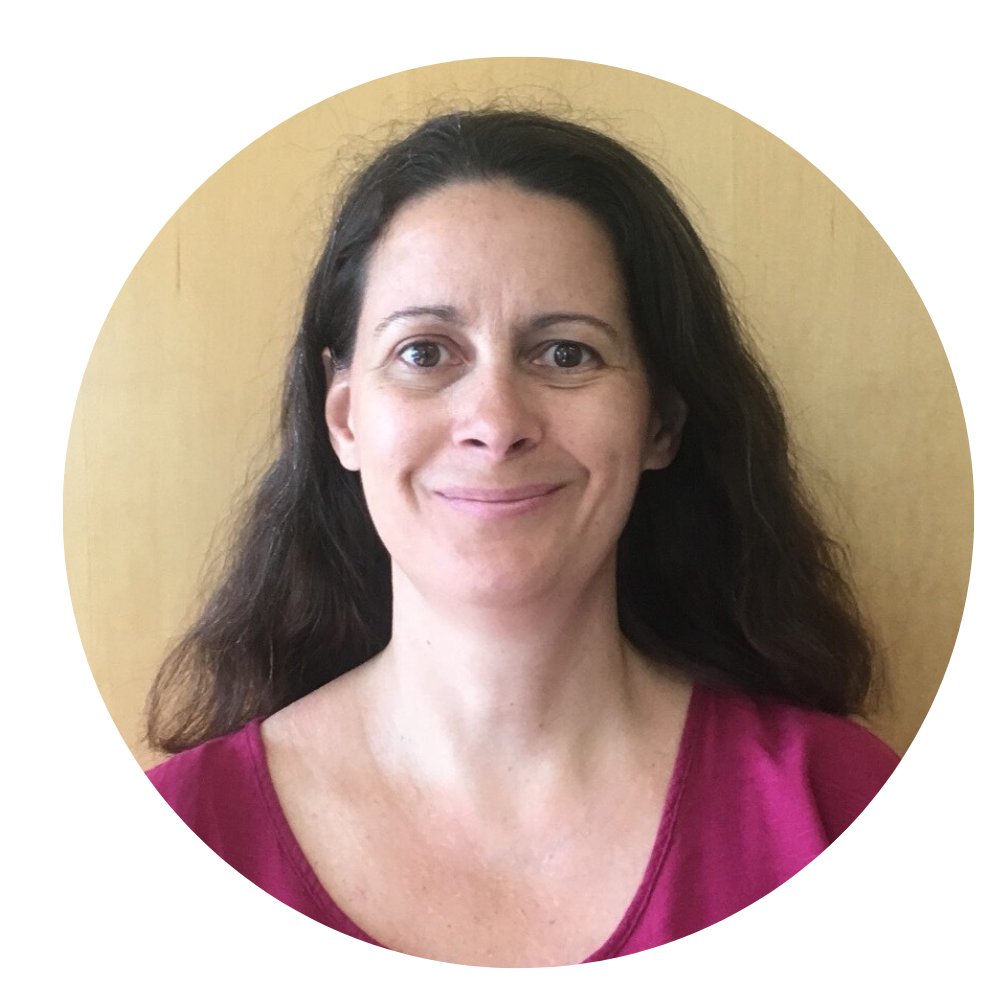 Lisa Ahner
Lisa Ahner completed her Bachelor's Degree in Spanish at the UW-Eau Claire and her Master's Degree in Curriculum and Instruction at the UW-Milwaukee. She taught primarily first grade and kindergarten in bilingual Spanish / English programs in Milwaukee Public Schools for twelve years. Now a bilingual resource teacher in Verona, Wisconsin, Lisa works with both students and teacher teams and shares her passion for languages and reading. She dabbles in Russian and Turkmen and believes everyone should be able to express him or herself in whichever language s/he chooses. She works intensively with students to find their voice and overcome the anxiety that silences them at school. Lisa is excited about joining the Adventure Camp team and is very much looking forward to meeting the campers this summer!
More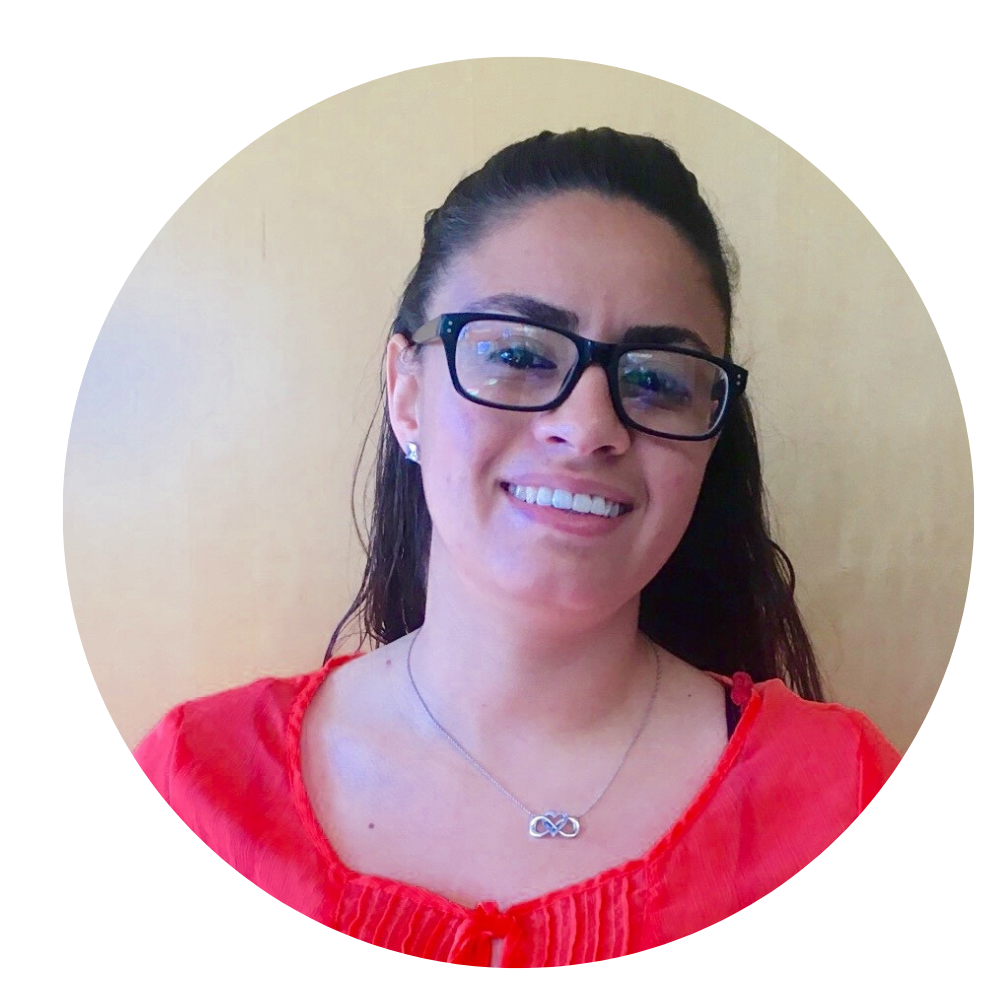 Jennifer Ayala
Jennifer Ayala earned her Bachelor's degree in psychology in 2009 from Loyola University in Chicago, Illinois. She is currently a graduate student in the Clinical Psychology Psy.D. Program at The Chicago School of Professional Psychology and is enroute to receive her Master's degree in June 2016 and her Psy.D. in 2019. During her diagnostic practicum at the UIC Institute on Disability and Human Development, she gained experience working with children and adolescents with a range of developmental disabilities including autism spectrum disorders, behavior disorders, and intellectual disabilities. While at UIC, Jennifer also co-facilitated a social skills building group for children between the ages of 8 and 12 that had an autism spectrum disorder diagnosis. In addition, she is a volunteer for Grupo SALTO, a support group for Latino families living with autism. In August 2016, Jennifer will begin an externship at United Stand, where she will be conducting therapy with children and adolescents using a cognitive-behavioral orientation. Jennifer is extremely excited to be a part of the Adventure Camp team this summer and gain more experience helping children with anxiety.
More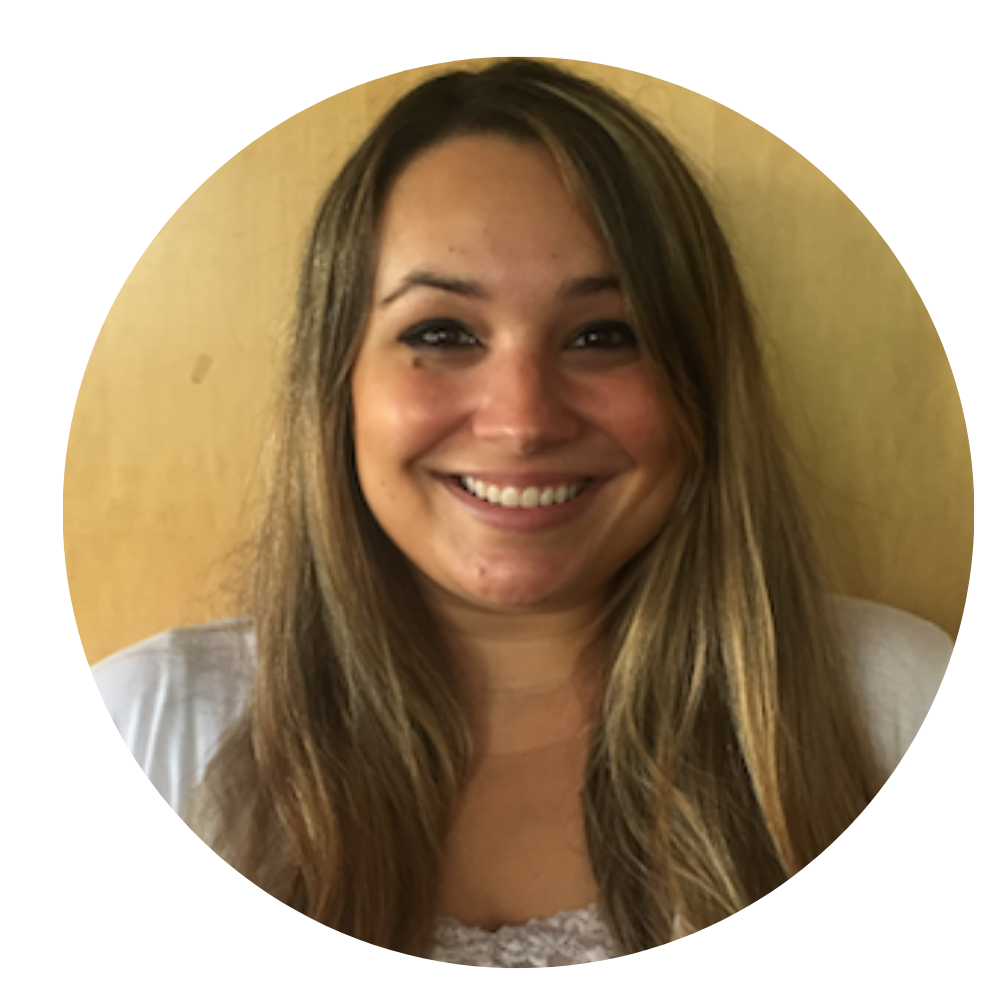 Lynette Ensalaco
Lynette Ensalaco, M.A. earned her Masters in Clinical Psychology with a Counseling Specialization from the Chicago School of Professional Psychology and is currently in her fifth year at Illinois School of Professional Psychology pursuing her Psy.D. She completed her Master's practicum and internship at The Professional Offices of Dr. Lisa A. Breisch where she worked as a mental health counselor for toddlers, children, teenagers, adults, couples, families, and groups. As part of the requirement for her doctoral degree, Lynette completed clinical hours at ATS as an Advanced Practicum Extern in 2013. Lynette is currently employed at Arlington NeuroHealth where she provides neuropsychological testing and therapy for children, teenagers, and adults. Lynette was one of the original AC 2011 counselors trained by Dr. Steven Kurtz (Child Mind Institute, KPCPC) at ATS, and has returned each year since. She is looking forward to working with children again for the sixth time at AC 2016!
More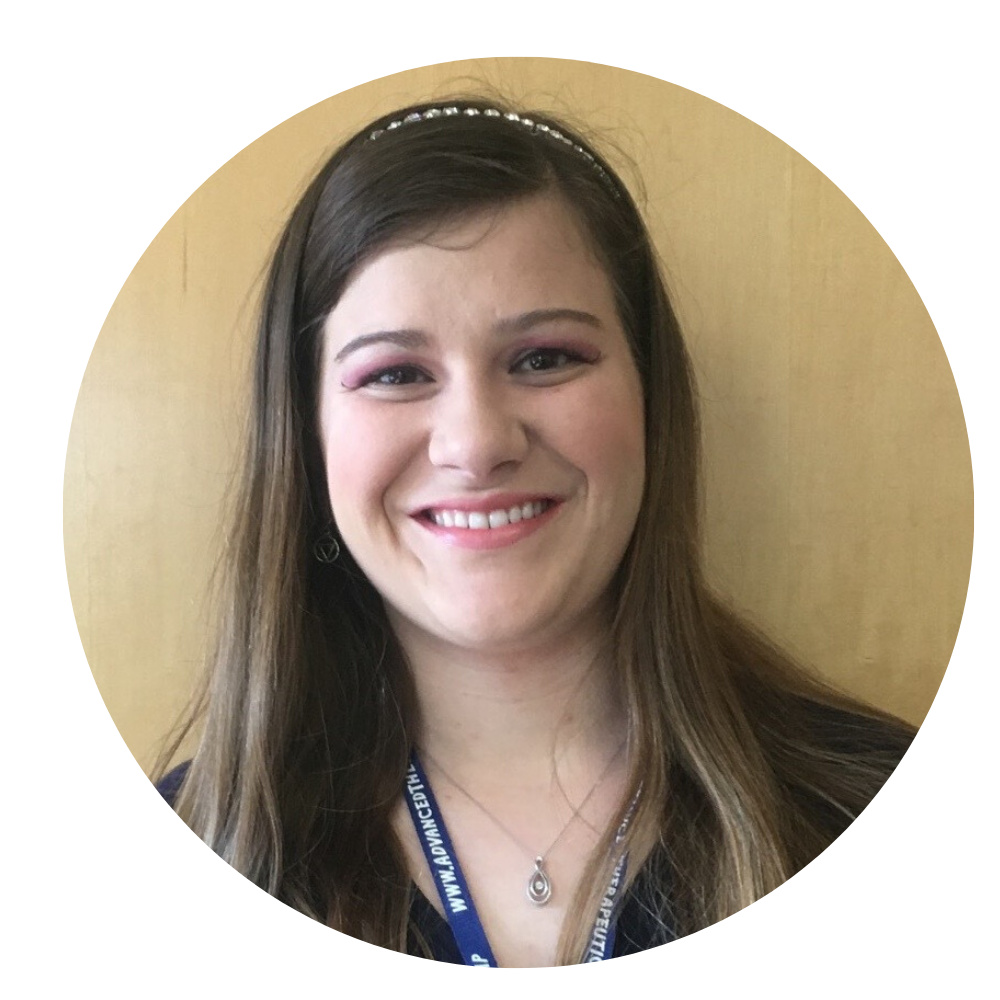 Brandi N. Heil
Brandi N. Heil earned her Bachelors of Science degree in Clinical Psychology and Psychology of Addictions as dual concentrations from Indiana University Purdue University Indianapolis (IUPUI). While attending IUPUI she also completed minors in Health Education and Social Work: Family Life. At IUPUI Brandi was the teaching assistant and mentor in the Lifespan Development course as well as the Vice President of the Psychology club where she lead events such as adopt-a-family for the department. She is beginning her final year of her M.A. in Mental Health Counseling this August at University of Indianapolis and is completing her degree summer 2017. She plans on applying to the PsyD program at University of Indianapolis, in December. If accepted she plans to complete her program with a child/adolescent and family focus. Brandi has a current summer practicum placement at St. Francis Outpatient Behavioral center, Indianapolis, where she will work with a range of disorders and populations. Brandi will begin her next practicum at Scecina Memorial High School, located in Indianapolis, in August, working with adolescents and young adults with a cognitive behavioral therapy focus. Brandi loves working with children and adolescents and has done so in church settings and summer camp settings in her community. Brandi is excited to have the opportunity to work with the Adventure Camp program and learn more about selective mutism and additional skills working with children and adolescents.
More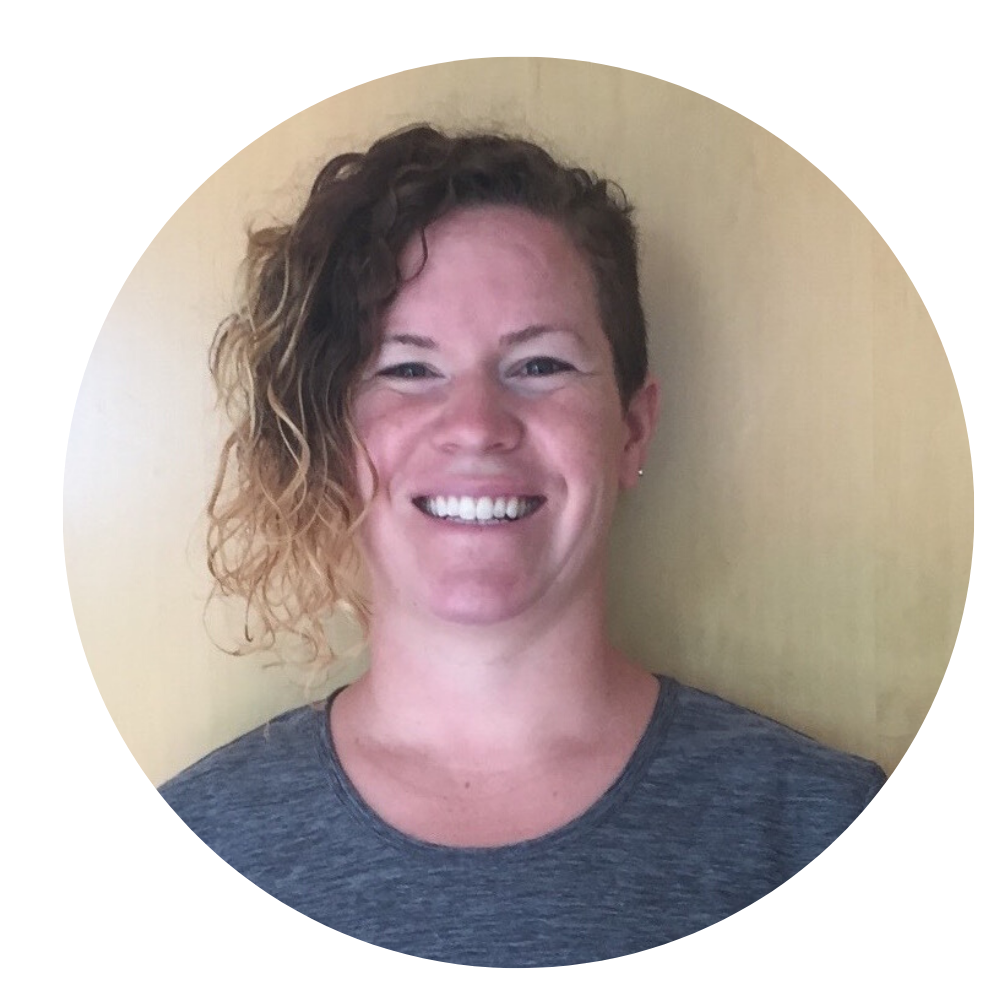 Elizabeth Krotser
Elizabeth Krotser, MSW, LCSW, is a social worker and mom of three young children. She earned her Bachelors of Social Work from the University of Wisconsin-Madison and her Masters of Social Work from the Jane Addams College of Social Work (UIC). For the past 14 years, she has been primarily working as a school social worker. Elizabeth is currently working in a self-contained Autism program in Crystal Lake. In addition, Elizabeth has added to her practice by working with children and families in Early Intervention home services, using her training in Theraplay to improve the social-emotional and behavioral development of young children ages birth to three. Elizabeth is passionate about working alongside parents, as partners, to create the greatest potential for children and families. Elizabeth is honored and looking forward to the opportunity to play at Adventure Camp this summer!
More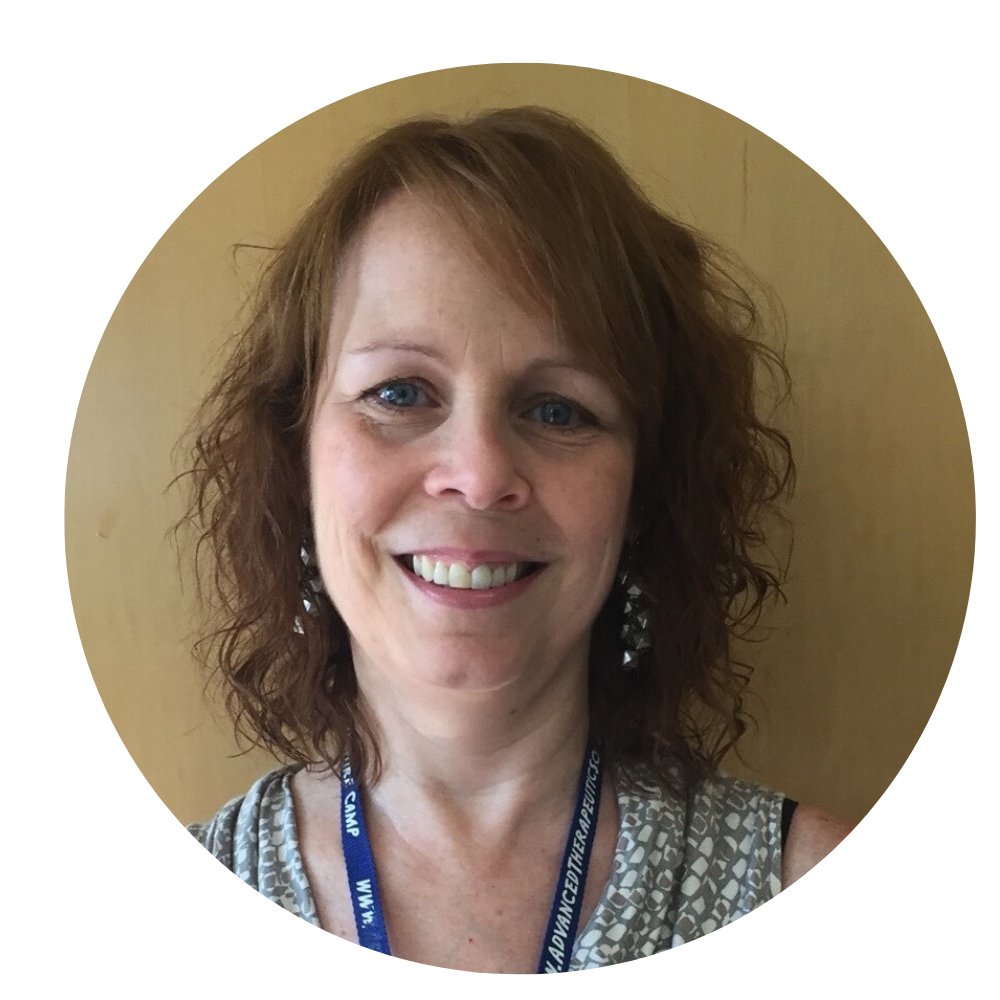 Nancy Leinfelder
Nancy Leinfelder attended the University of Illinois, Champaign-Urbana, where she earned her Bachelor's degree in Elementary Education. She is currently working toward obtaining her certification as a Child Life Specialist. Nancy recently completed a 12-week Child Life Practicum at Lurie Children's Hospital in Chicago. There she further honed her skills by helping to normalize the hospital experience for the children and by encouraging effective coping through play, preparation, education, and self-expression activities. She assisted providing emotional support for families and encouraged optimum development of children facing a broad range of challenging experiences in various areas of the hospital (Cardiac Care, Oncology, NICU, and Surgical Units). Nancy has a wide range of work and volunteer experiences that have allowed her to impact a diverse population of children. She is a trained bereavement counselor and, as a volunteer at Fox Valley Hands of Hope, has served as co-facilitator for a group of children who suffered the loss of a parent. Nancy is passionate about empowering children and their families to master stressful events related to their healthcare. Nancy is excited at the prospect of helping children with selective mutism grow and attain their personal goals. She also looks forward to applying the clinical knowledge and skills gained from camp to help children in her future career as a Child Life Specialist.
More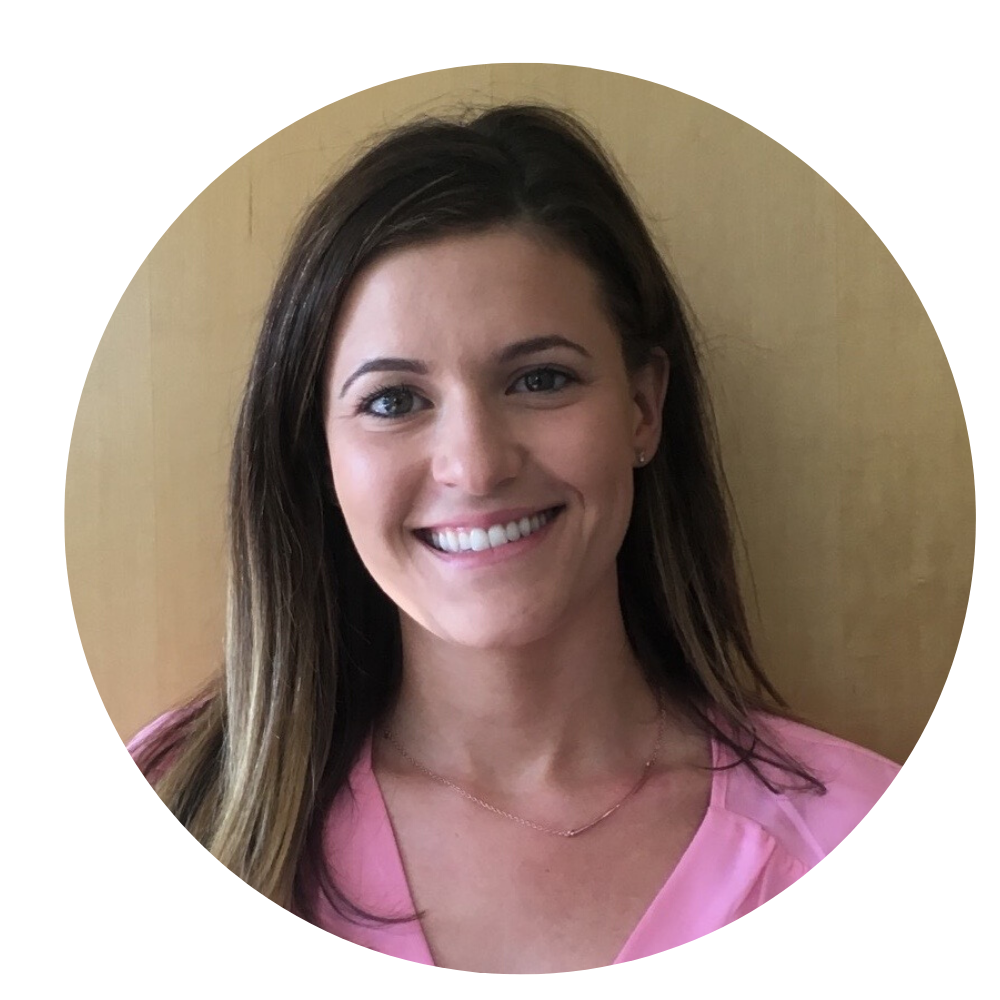 Magdalena Malik
Magdalena Malik, Ed.S., earned her Bachelor's degree in Psychology from the University of Illinois Urbana-Champaign and her Masters of Education and Education Specialist degree from National Louis University. She is currently employed as a school psychologist in an elementary school. In her position, Magdalena conducts special education evaluations, gathers and analyzes academic and behavioral data, and is responsible for a counseling caseload which includes: helping students cope with anxiety, teaching social skills, and promoting effective executive functioning strategies. Magdalena's passion is helping children be independent and successful in a school environment and looks forward to helping children in Adventure Camp reach their goals. She also hopes to bring the knowledge and experiences gained from training through Adventure Camp back to her school district.
More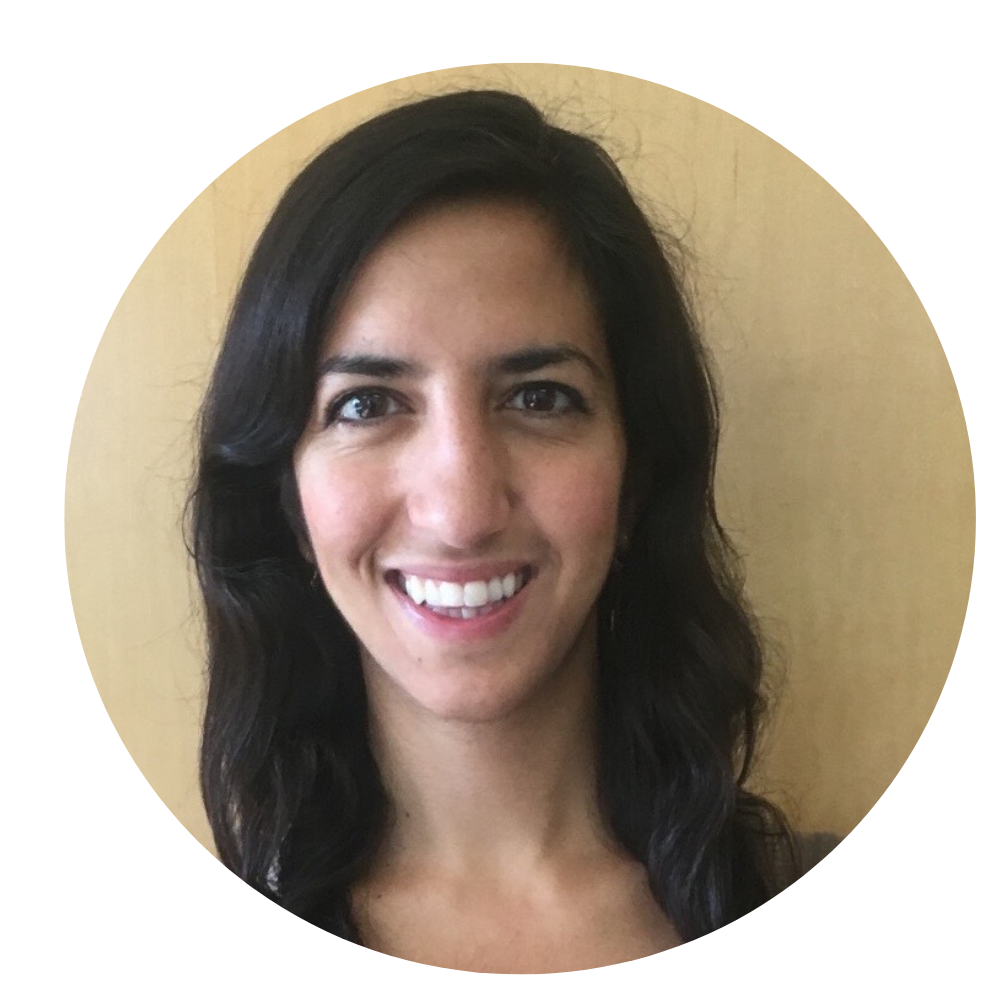 Mojdeh Motamedi
Mojdeh Motamedi, M.S., earned her Bachelors degree in Psychology from the University of California, San Diego. She is currently pursuing her doctorate in child clinical psychology at the Pennsylvania State University (PSU) where she also received her Master's degree. She is en route to receiving her Ph.D. in 2018. At PSU, she has been involved in the treatment and assessment of children, adolescents, and their families including individuals with anxiety, ADHD, depression, problems with oppositional behavior, autism, and developmental and learning disabilities. In particular, she has worked in a specialty anxiety clinic to learn how to better provide services to children with anxiety disorders. Mojdeh also has experience with various group therapy settings for youth ages 3 to 17, especially for developing social skills through therapeutic coaching. Her research interests and experiences focus on delivering mental health services in schools to help children with social-emotional challenges. Mojdeh is excited to help children overcome their fears and find their voice to help them excel in school and life in an exciting camp format.
More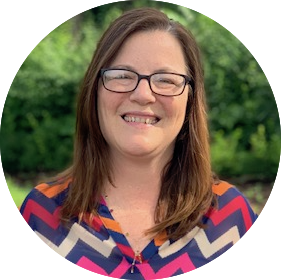 Cathleen "Cate" O'Leary
Cathleen "Cate" O'Leary M.A., LPC, NCC, earned her Master of Arts in Counseling from Saint Xavier University in Chicago, Illinois. She completed her practicum and internship at Richards High School in Oak Lawn, Illinois where she worked as a school counselor. As a school counselor, she specialized in working with students who struggled academically due to social and emotional issues. Her professional experience also includes working as a hospice counselor where she provided anticipatory grief and loss counseling for patients, families, and caregivers. Cathleen was an Adventure Camp counselor in 2013, 2014, and 2015. After learning about selective mutism through Adventure Camp, and the rewarding experience of helping children with SM, Cate joined ATS' clinical team in September 2015 as a part-time therapist. In addition to seeing children with SM at ATS, Cathleen continues her role as a job coach for both high school and adult transition students with developmental and emotional disabilities. She provides on-site vocational training and counseling for students who may also have co-existing issues such as obsessive compulsive disorder or selective mutism. This summer, Cathleen will once again participate in Adventure Camp, serving as classroom facilitator. Cathleen is excited about being a part of AC for a 4th summer; she feels passionate about providing a safe and nurturing environment for children and adolescents so they may grow and develop to their full potential.
More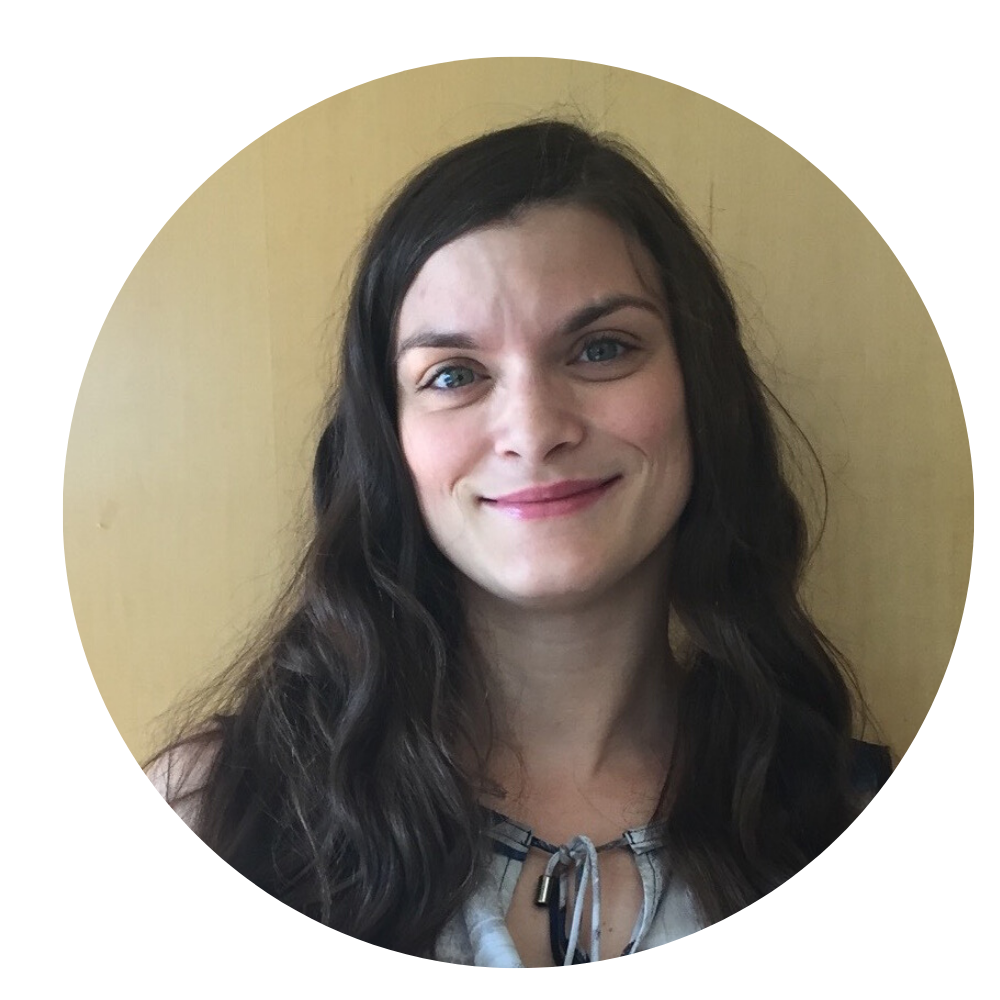 Lauren Pace
Lauren Pace has recently completed the Ed.S Administration and Supervision Educational Leadership program at National Louis University. She holds a M.S. in special education and received a bachelor's degree in early childhood education with an endorsement in early childhood special education. Over the past several years, Lauren has been working as a Special Education Teacher with students across Early Childhood through 6th grade. She enjoys working with the students and their families to create educational plans that allow each student to accelerate and achieve their goals. Lauren works closely with service providers and therapists to guarantee students receive a well balanced education. She has also designed and established an early childhood special education classroom within her district. She continues to facilitate team meetings and support the transition of students into Kindergarten. Lauren has passion to foster the development of each child and strives to ensure that all students work towards reaching their full potential.
More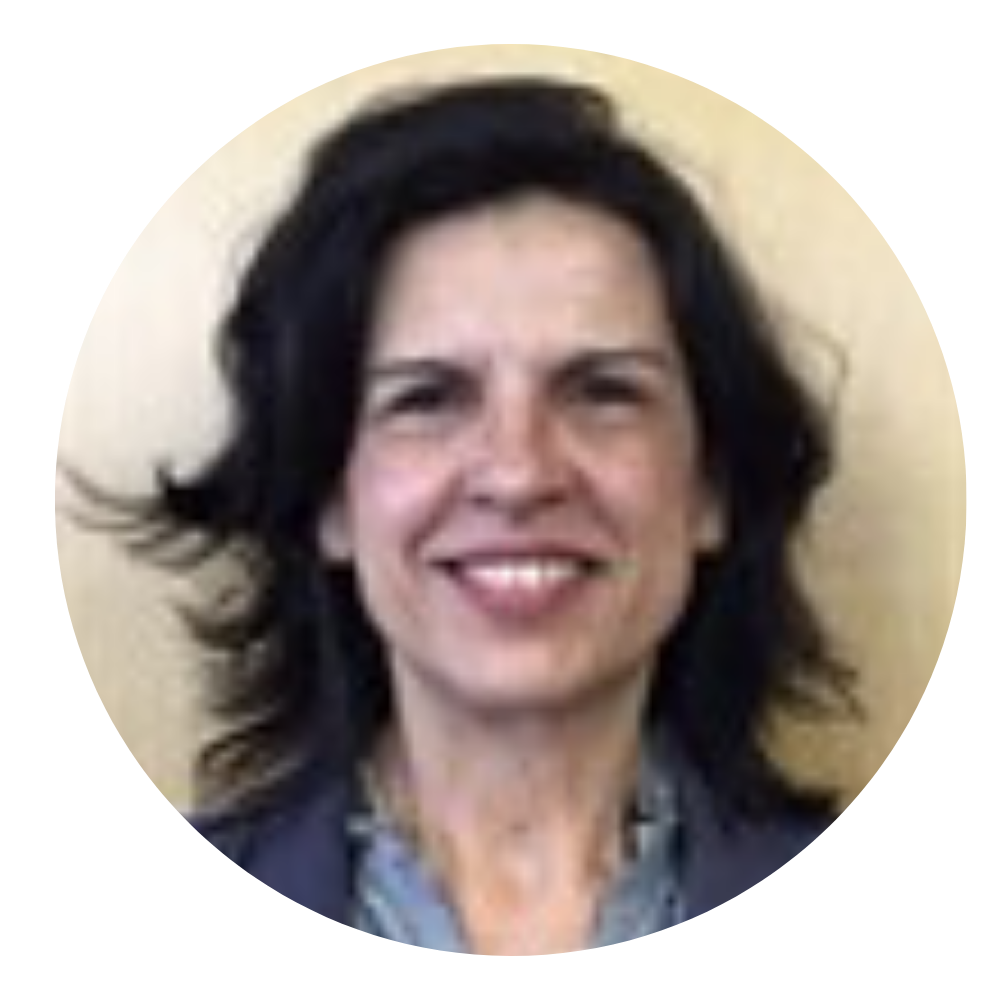 Olga Silva-Sletz
For the last twenty years, Olga Silva-Sletz has worked in different capacities supporting children and families. She worked as a developmental therapist at El Valor Early Intervention Program. Then, while earning her Ph.D. at Loyola, she worked as the coordinator of El Valor Prevention Program for children ranging from newborn to three years old. Olga has also worked with Metropolitan Family Services in the Family Preservation and Reunification Program. After she obtained her Ph.D. in 2000, she initiated the Healthy Steps program at Infant Welfare Society in Chicago and managed it for five years. Olga's passion is working with families and young children from different cultural backgrounds, especially Latinos. She has been a bilingual Infant Mental Health Clinician with the DuPage County Health Department since 2005. As a clinician, Olga has been an Early Childhood Mental Health consultant to the Head Start, Health Families and Early Childhood Programs in DuPage County, as well as a socio-emotional evaluator and therapist with the State Early Intervention program. She has also provided direct infant and early childhood mental health services to young children and their families, where either the child or the parent suffers from mental illness. Olga has received an endorsement from Michigan Association for Infant Mental Health as an Infant Mental Health Specialist, Level III in 2006. She appreciates the opportunity from ATS to be a counselor for a second summer at Adventure Camp.
More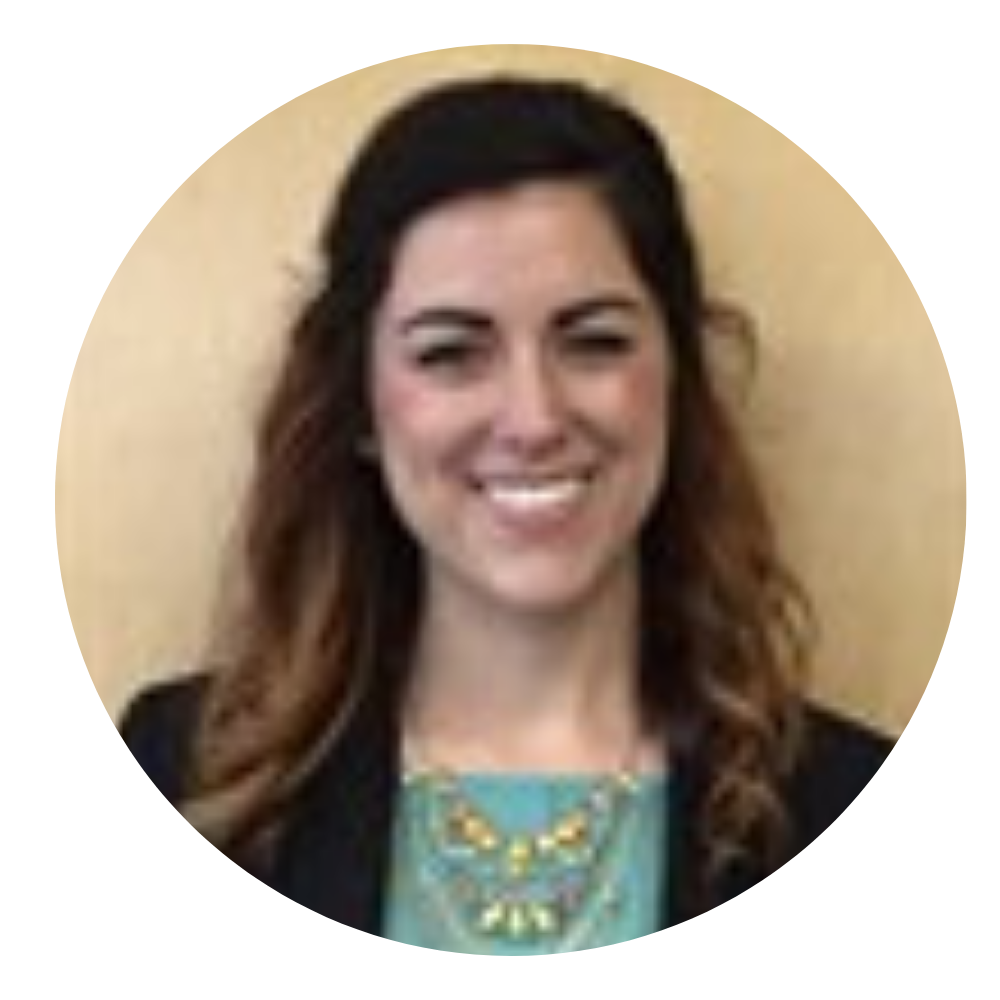 Emily Stewart
Emily Stewart graduated from North Central College in Naperville, Illinois with a Bachelor's degree in Psychology and Spanish. She is currently a rising fourth year student in the Clinical Psychology Program at Northern Illinois University (NIU) where she will eventually obtain her Ph.D with a specialization in children and families. Emily has been fortunate to be able to work with children, families, and adults across multiple clinical settings including a clinical practicum at the Psychological Services at NIU, Joliet Public School District #86, and a local private practice. At these sites she had the opportunity to work as a co-leader for group therapy sessions for children ages 6-17, providing empirically-supported interventions, and conduct multiple neuropsychological assessments for children and adolescents. This summer, Emily will begin an externship at a community developmental center where she will conduct autism, neuropsychological, and social-emotional assessments. Emily was a counselor for AC 2015, and she's delighted to be a counselor again for AC 2016. Emily looks forward to helping children and families impacted by selective mutism.
More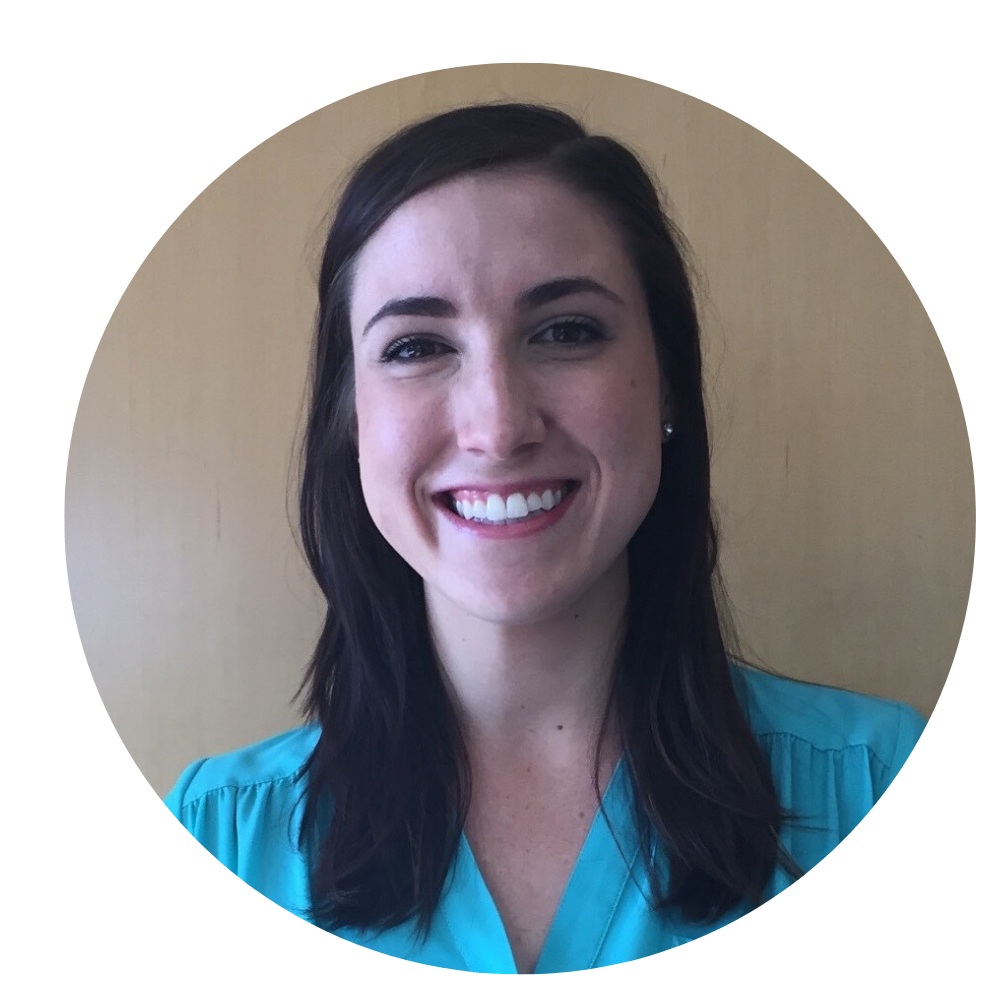 Tracey Ward
Tracey Ward, M.A., earned her Bachelor's degree in Psychology from University of Washington. She is currently a doctoral candidate in clinical psychology at Seattle Pacific University. In June of 2015, she received her Master's degree, successfully completed her comprehensive clinical exams in January of 2016, and is en route to receive her Ph.D. in 2018. Tracey has extensive experience in clinical and research settings. Before beginning graduate school, she worked as a research study coordinator at the University of Washington Autism Center for national and local research studies examining the genetic underpinnings of autism spectrum disorder. She is currently involved in her graduate research lab at Seattle Pacific University examining self-regulation skills in young children with ASD. Clinically, Tracey has worked with children with special needs for 10 years. In college she was an assistant preschool teacher, worked in various special needs classrooms and provided ABA therapy to children with ASD. Currently, Tracey specializes in the assessment, diagnosis, and treatment of children with ASD and other commonly co-occurring disorders, such as anxiety, OCD and depression. Tracey recently completed a yearlong practicum at Seattle Children's Autism Center where she discovered a passion for working with children with selective mutism and ASD. This July she will begin an additional yearlong practicum at Seattle Children's Psychiatry and Behavioral Medicine Clinic at Overlake in the Intensive Outpatient OCD treatment program. Tracey is extremely excited to participate as a counselor at Adventure Camp this summer. She hopes to learn new clinical techniques and strategies to improve the lives of children with selective mutism and their families.
More
Mayra Ascencio
Mayra Ascencio graduated from the University of Illinois at Chicago (UIC) in 2013 with a Bachelor's degree in Applied Psychology and a minor in Sociology. During the pursuit of her degree, Mayra had the opportunity to volunteer as a mentor to a young girl at Big Brothers Big Sister of Metropolitan Chicago. She facilitated weekly sessions with her mentee and spent quality time building trust and rapport through engaging in arts and crafts, helping her establish academic goals, and assisting in refining social skills. Later in her career, Mayra became a Case Management Specialist intern at Family Shelter Services, where she had daily direct-client case management sessions with women who were victims of domestic violence. Mayra has over seven years of experience working in settings with daily customer interactions,administrative work, and managerial supervision. All of her academic and work experience fueled her passion and desire to help others. Through the years, she realized that continuing with graduate school to pursue her Masters degree in Clinical Psychology, and eventually pursue her Doctorate, was her calling. As of now, she is excited for the opportunity to work closely with Dr. Brandon and obtain first-hand experience engaging with children and families that are affected by selective mutism and anxiety-related conditions as Dr. Brandon's assistant. Mayra will also gain first-hand training and experience by being a camp counselor. She is looking forward to learning and delivering the Adventure Camp intervention to help children with selective mutism.
More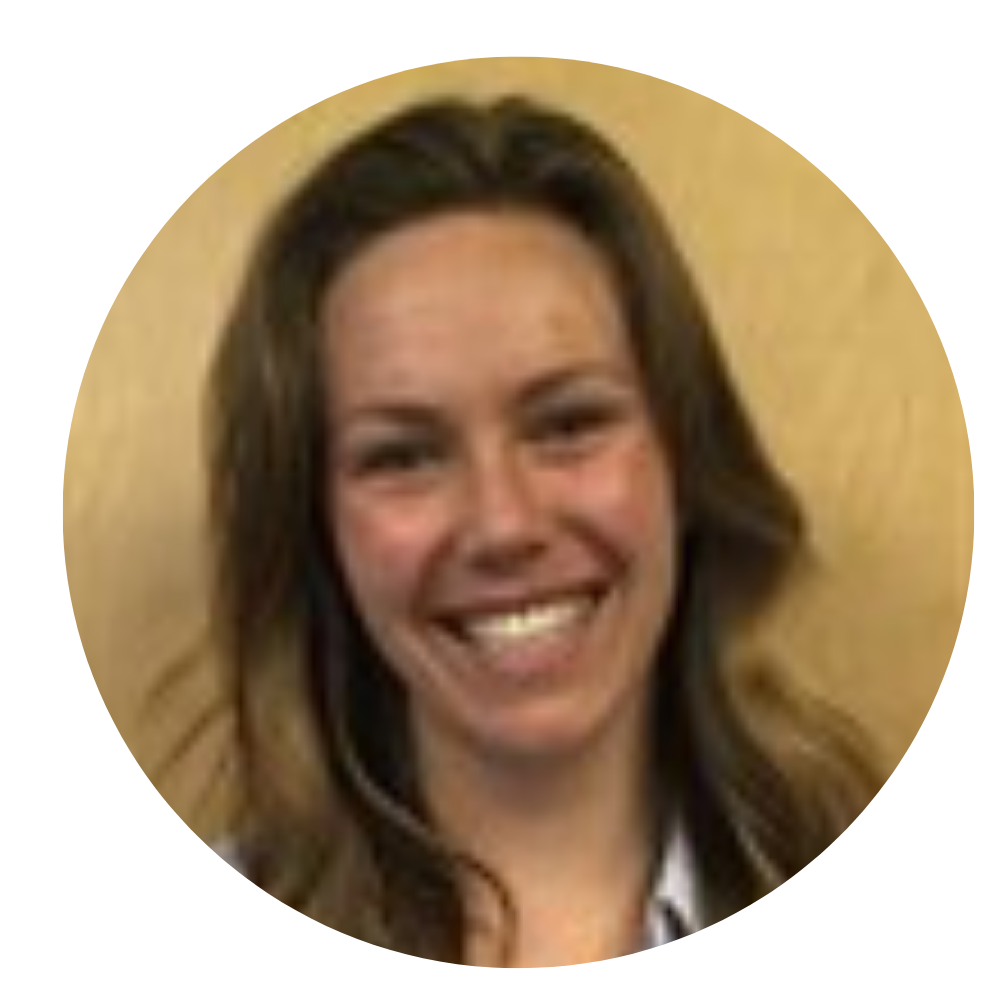 Erin Edwards
Erin Edwards graduated from St. Olaf College with Bachelor's degrees in Psychology and Biology, with concentration in Neuroscience. She is currently working towards her Ph.D in Clinical Psychology, Child Track at Northern Illinois University. Erin has worked in outpatient settings with children, adolescents, and adults with a variety of emotional and behavioral concerns (e.g., autism spectrum disorders, anxiety, depression, and adjustment issues). She has also conducted developmental research with young children and their mothers. Erin was a counselor for AC 2015, and she is excited to join the diverse Adventure Camp team again this summer to provide excellent evidence-based care to the children and families involved.
More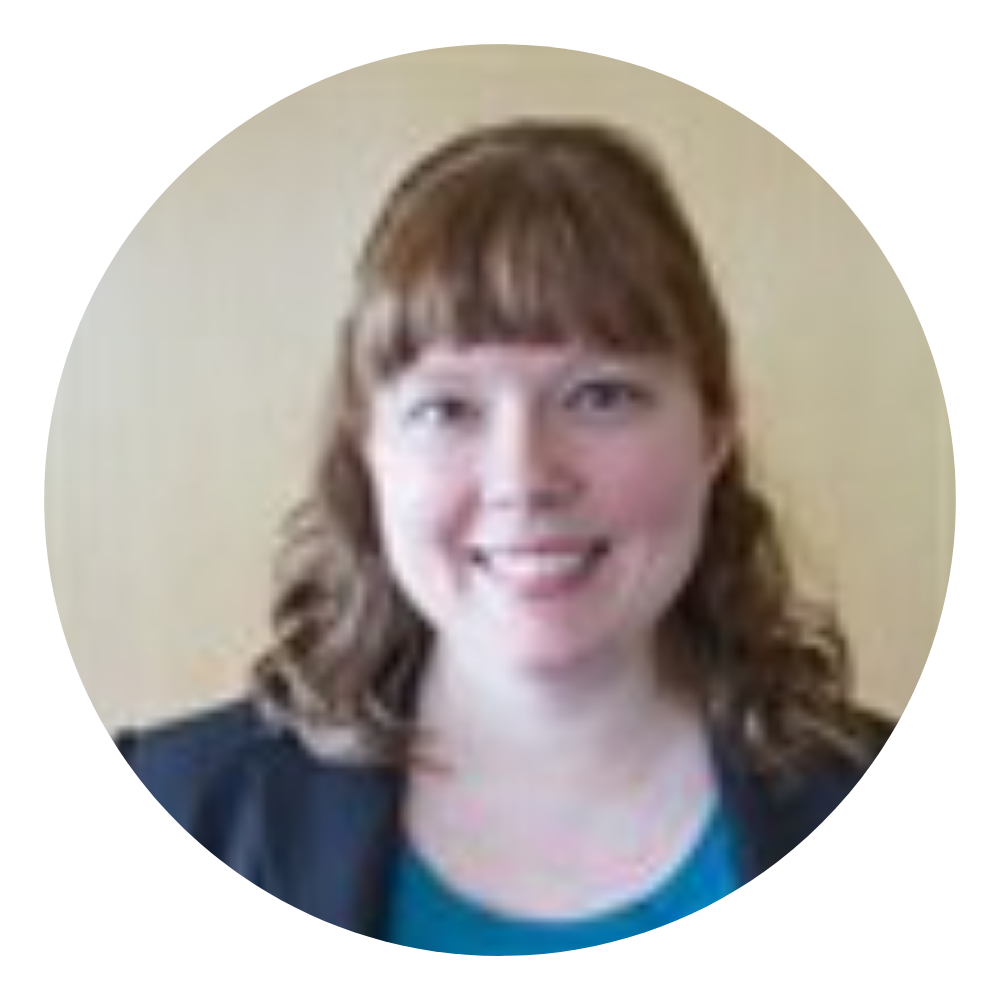 Lisa Gudmundson
Lisa Gudmundson received her Bachelor's degree in Special Education from Elmhurst College and an endorsement in English as a Second Language from Benedictine University. Her overall teaching experience ranges from teaching nonverbal middle school students with moderate to severe disabilities to primary students with mild learning disabilities, autism, and emotional disorders. Currently, she is an elementary special education resource teacher and interventionist in Westchester, IL. In addition to providing research-based, intensive interventions to her students, she also works closely with school psychologists, social workers, occupational therapists, and speech therapists to help meet the various needs of her students. Her interest in selective mutism stems from working with an increasing number of students who have the condition and also working with their parents and teachers. Lisa was an Adventure Camp counselor in 2013, 2014, and 2015 and is excited to participate once again for her fourth summer at AC.
More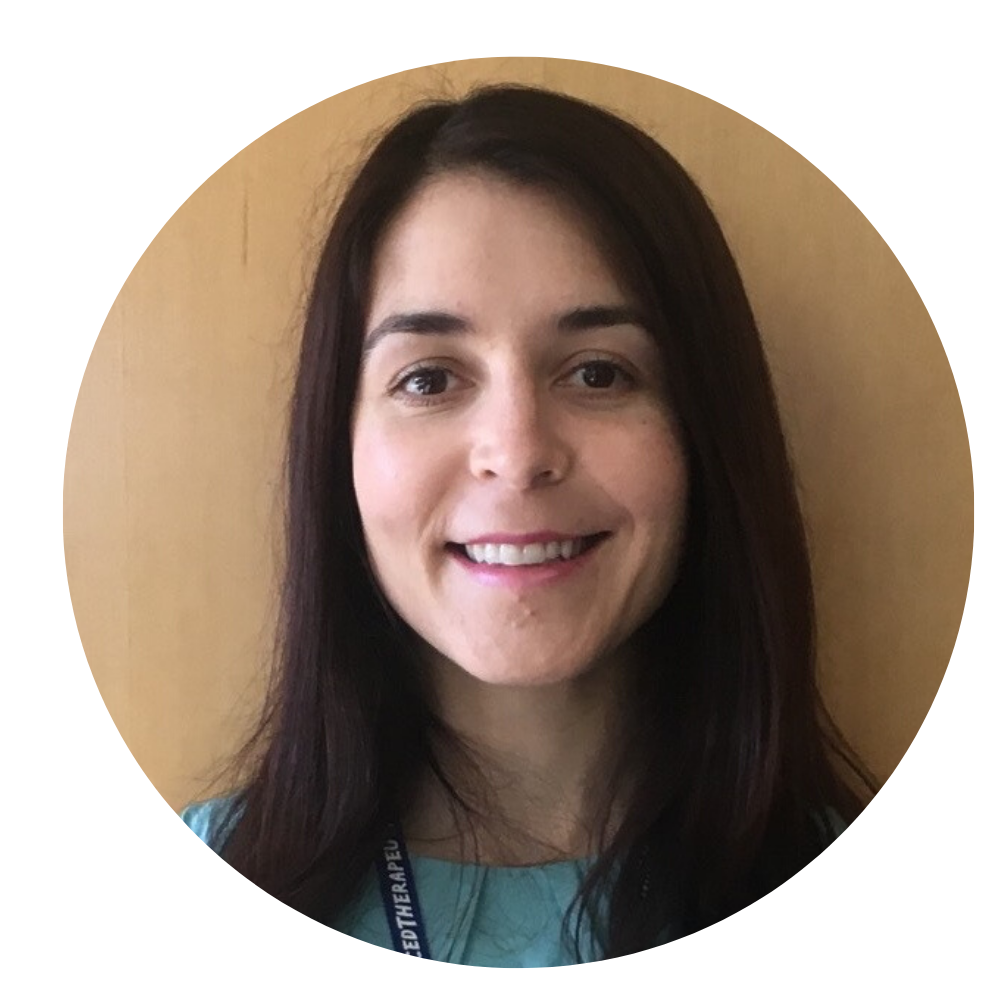 Cindy Iniguez
Cindy Iniguez, M.A., LCPC, earned her Master's degree in Clinical Psychology from Roosevelt University and Infant Mental Health post-graduate training from Erikson Institute. She is currently in her second year at Illinois Institute of Technology pursuing her Ph.D. in Clinical Psychology. Cindy has devoted several years of clinical experience as a bilingual, licensed clinical professional counselor. She has primarily focused on dyadic work with young children and their parents. In addition, Cindy has acquired multiple years of psychotherapy experience working with diverse populations in Chicago and the surrounding areas through the Early Intervention program. In most of her work, Cindy provides psychotherapy services to young children and their families in response to a range of externalizing and internalizing challenges. Cindy is looking forward to participating in Adventure Camp this summer and gaining additional skills to help her better serve children and their families.
More
Micah Loffe
Micah Loffe, M.A., is a Doctoral Student Clinician from Northern Illinois University's Clinical Psychology Ph.D. program. She graduated from York University in Toronto, Canada with a Bachelor's degree in Psychology, and received her M.A. in Clinical Psychology from Northern Illinois University. Micah has had the pleasure of working with children and families, utilizing empirically-supported treatments for a variety of clinical concerns. Her clinical practicum experiences include conducting assessment and therapy with children and families at the Psychological Services at NIU; conducting developmental evaluations for toddlers at NIU; leading group therapy for children and adolescents ages 6-18; conducting cognitive and academic assessments for students in the Joliet school district; and providing therapy services for children and adolescents at the Pediatric Outpatient Clinic at Central DuPage Hospital. Most recently, Micah completed an externship at Florissa Pediatric Development Center in Dixon, IL, where she worked collaboratively with a team of healthcare professionals to conduct comprehensive assessments of autism spectrum disorder. In July 2016, she will begin a new externship placement, providing empirically-supported therapy services to children, adolescents, and families at a local private practice. Micah is excited to continue working with Adventure Camp children and families for a third summer. She is thrilled to be a part of a team of multidisciplinary professionals who share her goal in supporting and helping children with selective mutism.
More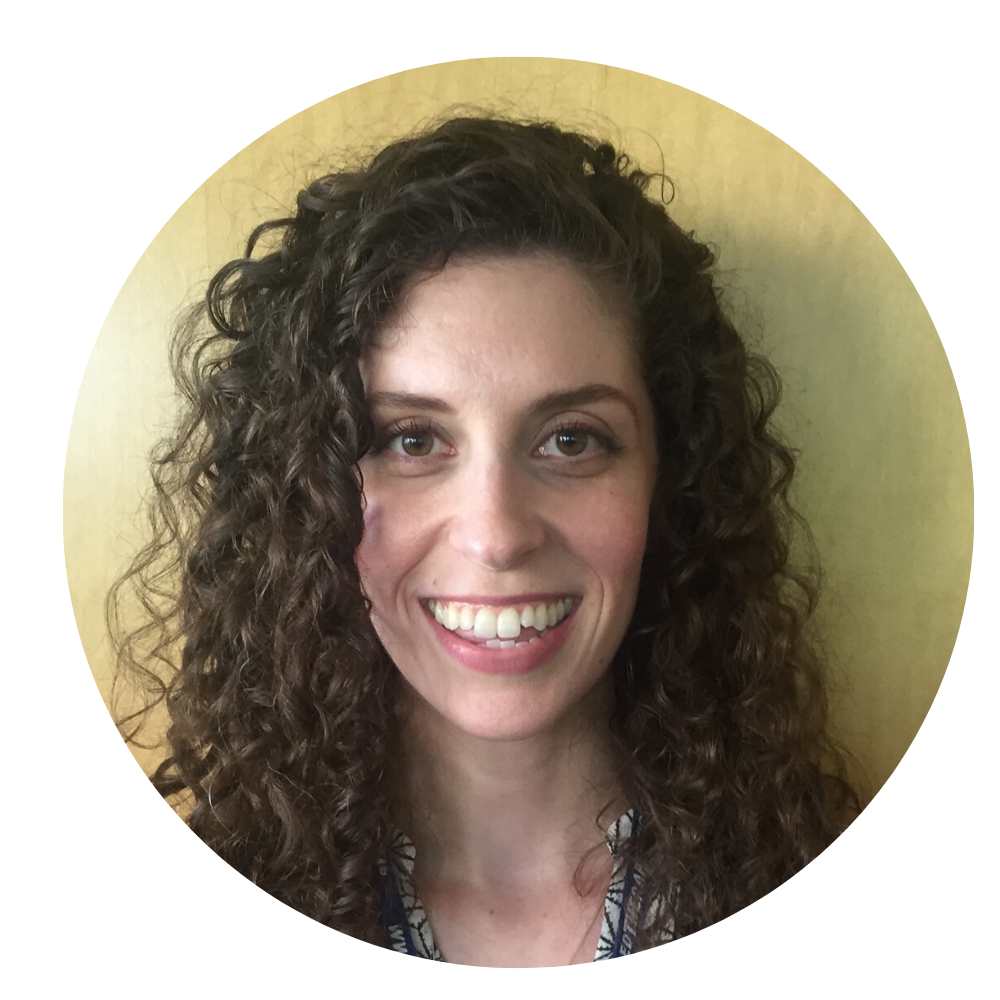 Dr. Kelly Lyell
Kelly Lyell, Ph.D earned her doctorate in School Psychology in May 2016 from Northern Illinois University. She completed her Master's degree (2012) and Bachelor's degree (2009) at NIU as well. Kelly has worked in various school districts and special education cooperatives in the Northern Illinois area as part of her training and in her early career. As a school psychologist, she wears many hats, and is involved in the screening and assessment of problems related to learning, attention, social-emotional functioning, developmental disorders, consultation with teachers and other school staff, the facilitation of problem-solving teams, data collection and analysis, individual counseling, crisis intervention, and collaboration with staff to develop school-based interventions for a variety of needs. Kelly currently works as a school psychologist in a local school district where she serves students in preschool through 5th grade. She was an Adventure Camp counselor in 2013, and is excited to return to AC this summer. Kelly was inspired by the tremendous progress that students made during AC three years ago and looks forward to working directly with students and families who are affected by Selective Mutism again this year.
More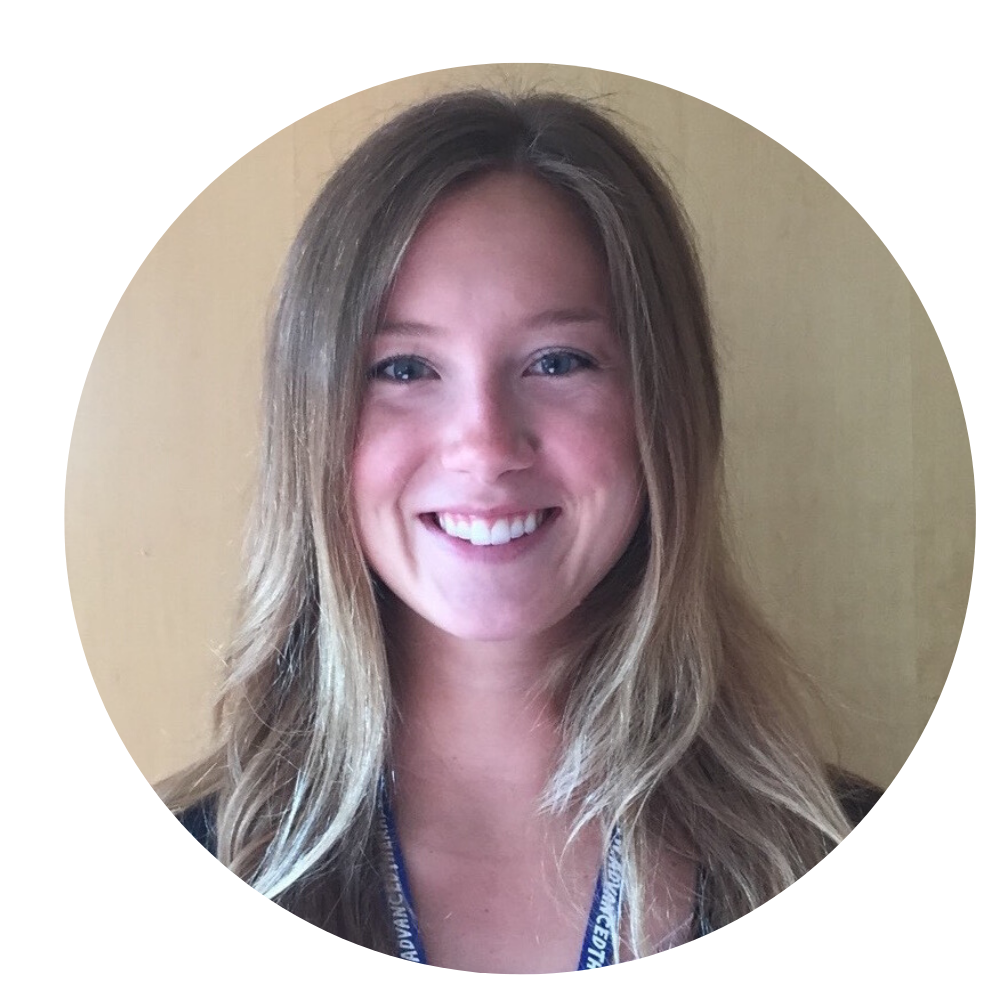 Tara Marcoski
Tara Marcoski recently graduated from University of Illinois Urbana-Champaign with a Bachelor of Science in Speech and Hearing Science and a minor in Spanish. Starting in the Fall of 2016, she will attend Marquette University for her Master's in Bilingual Speech Language Pathology. Tara has had research experience in both psychology and speech language pathology fields. She completed a Senior Thesis focusing on the use of verbal play, or humor, during speech therapy sessions. Tara has worked with a variety of children with communication disorders and is looking forward to learning more about selective mutism. She is eager to further her understanding of the overlap between psychology and speech pathology in regards to SM. She hopes to utilize the training, skills, and experience she will gain as an Adventure Camp counselor in her future role as a Speech Language Pathologist.
More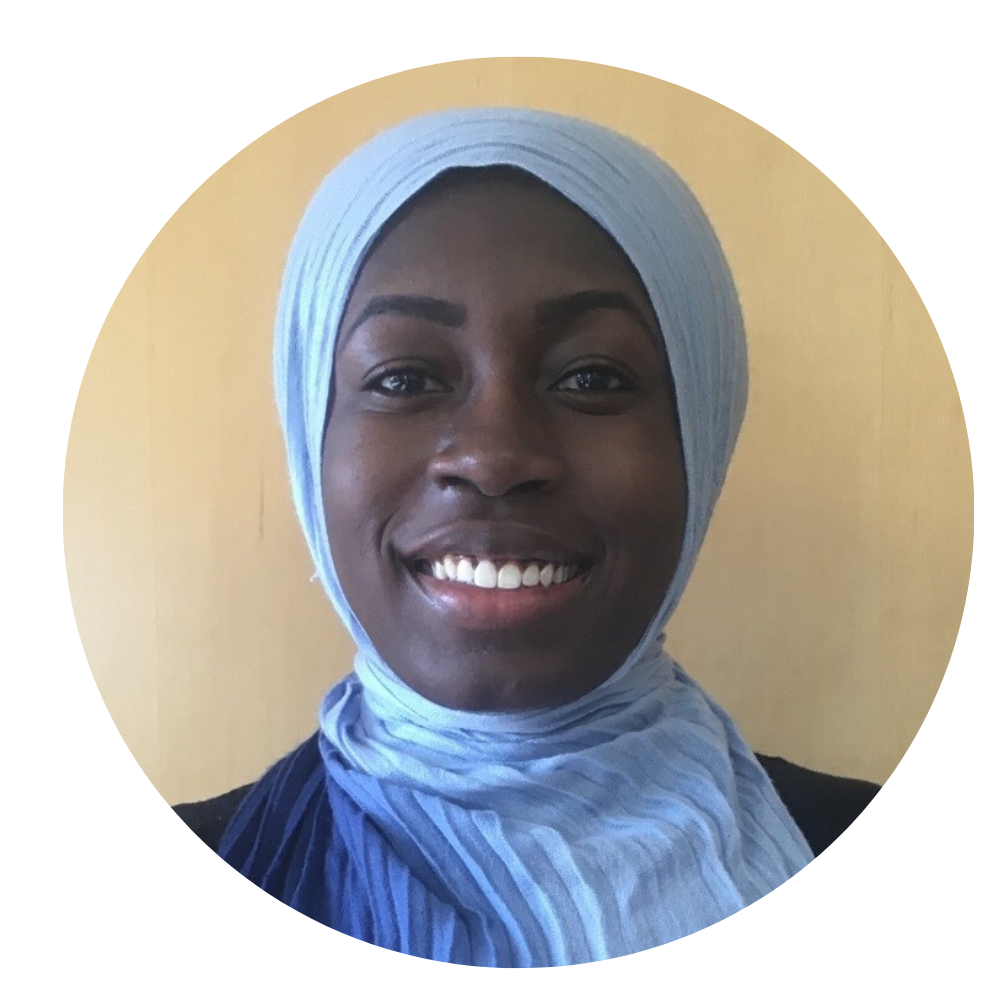 Hawa Navarro
Hawa Navarro, MSW, LCSW earned her master's degree in Social Work from the University of North Carolina at Chapel Hill, and holds the credential of Licensed Clinical Social Worker in Illinois. She also received her bachelor's degree in Human Development from Cornell University. During her graduate school studies, she completed internships at a community-based alternative to suspension program for short-term suspended middle and high school students, as well as an outpatient substance abuse treatment program for adult women and mothers. Her professional work experience has included the provision of clinical case management services to incarcerated youth, and mental health and substance treatment to incarcerated adult women. Hawa joined the Advanced Therapeutic Solutions (ATS) team in May 2016 as an Intake Coordinator where she continues her dedication to providing effective services driven by her passion for helping others. In this role, Hawa conducts phone intakes and assists with scheduling, billing, data collection/management, and general coordination of new referrals. She is also excited to train for and participate in her first Adventure Camp as a Counselor.
More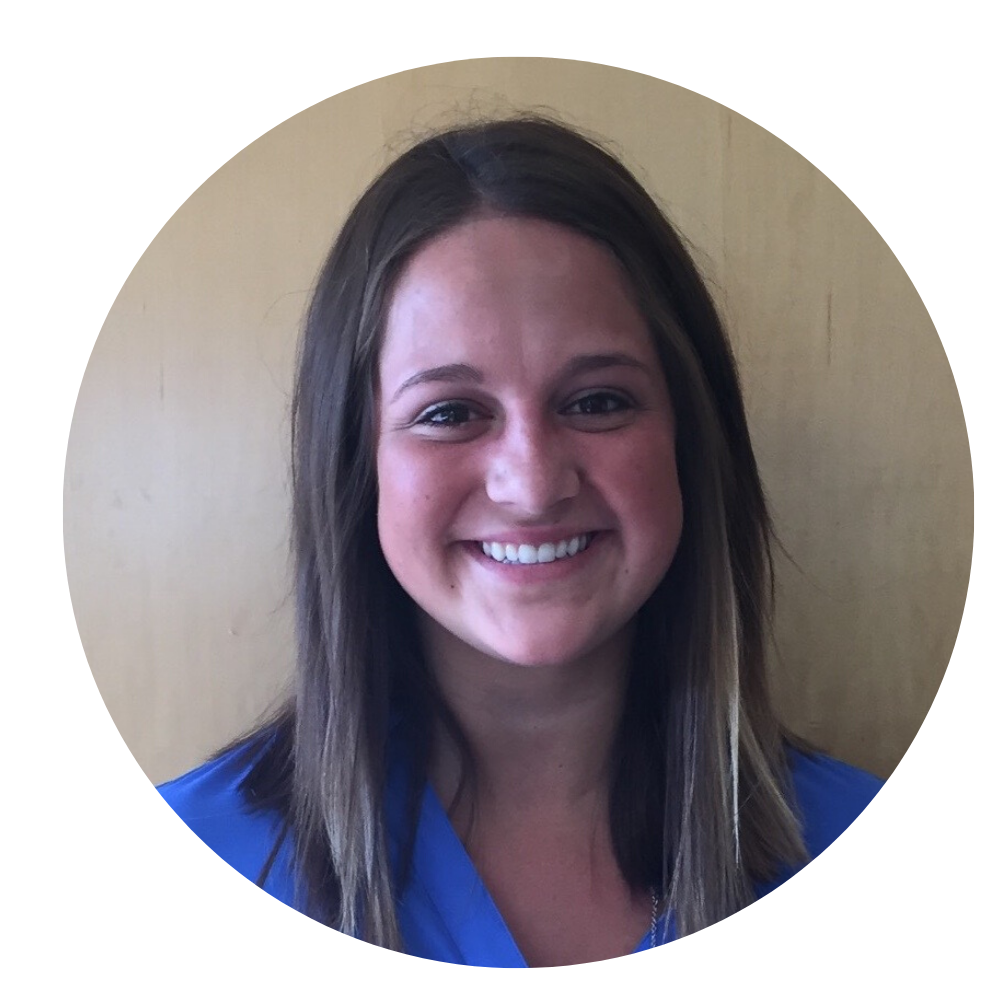 Jacqueline "Jackie" Pabis
Jacqueline "Jackie" Pabis recently graduated from the University of Missouri-Columbia with a Bachelor's degree in Psychology and Sociology as well as a minor in Human Development & Family Studies with a Multicultural Certificate. In the future, she plans to continue on to graduate school and pursue a doctorate in clinical psychology. During 2015, Jackie worked as a research assistant under a team of graduate professors at her university's Youth Depression and Anxiety Lab. She focused on assessing what psychological methods adolescents use when dealing with mixed emotions in controversial situations. The methods were then compared with what coping mechanisms were most often used when depression or anxiety were present. During her senior year at the University of Missouri, Jackie worked in the Cognitive and Emotional Control Lab, as well as volunteered at the local Veteran's Affairs hospital for additional experience with anxiety-related disorders. Jackie was an undergraduate intern at Advanced Therapeutic Solutions during the summer of 2015 as well as a counselor for Winter Adventure 2016. She had the opportunity to take part in skill trainings and shadow clinical experiences, which crystalized her passion for working with children. Recruiting Jackie to return to ATS as our Research Project Manager was an obvious choice. Her commitment and dedication was evident during her summer with us, and her personable nature bodes well for her work with children, as well as work with out team. In addition to her Research Project Manager role, Jackie is also looking forward to participating as an Adventure Camp counselor this summer.
More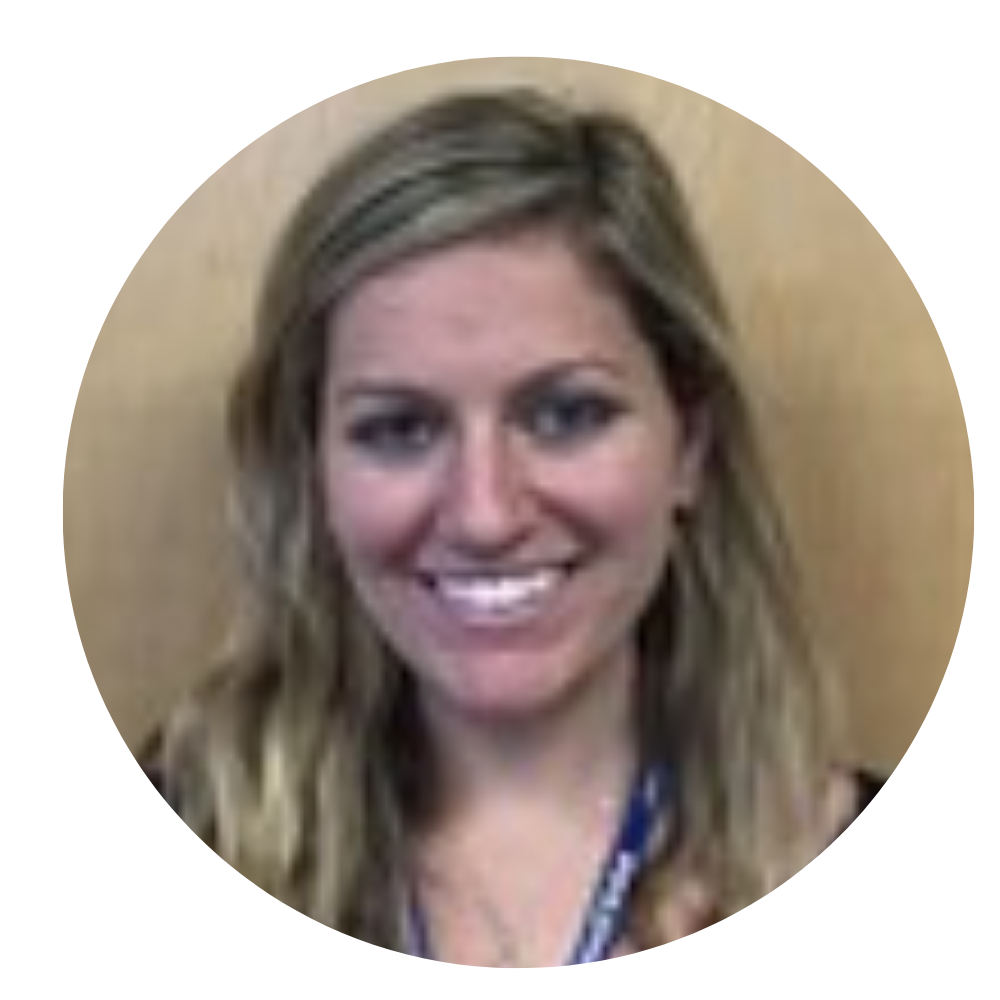 Emily Powers
Emily Powers, B.S., recently graduated from Illinois Wesleyan University where she majored in Psychology and minored in Hispanic Studies. She plans to attend graduate school to pursue school counseling or clinical psychology. In the past, Emily has worked in therapeutic camp settings for children with autism, in schools as a coach and facilitator of social-emotional groups through Girls on the Run, and in an inpatient unit helping adults with addiction. She has served as a research assistant for studies about autism and also conducted an independent study on eating disorders. Her favorite and most valuable extracurricular activity in college was acting as a peer educator to spread mental health awareness on campus. She enjoys connecting others through education and advocacy. She also has a particular interest in helping children and adolescents overcoming anxiety disorders. Emily has been providing assistance to ATS therapists and staff as a volunteer since April 2015. She was a counselor for AC 2015 and is excited to participate once again this summer for her second time. Emily is eager to apply the clinical knowledge and skills gained from camp towards future studies and her career.
More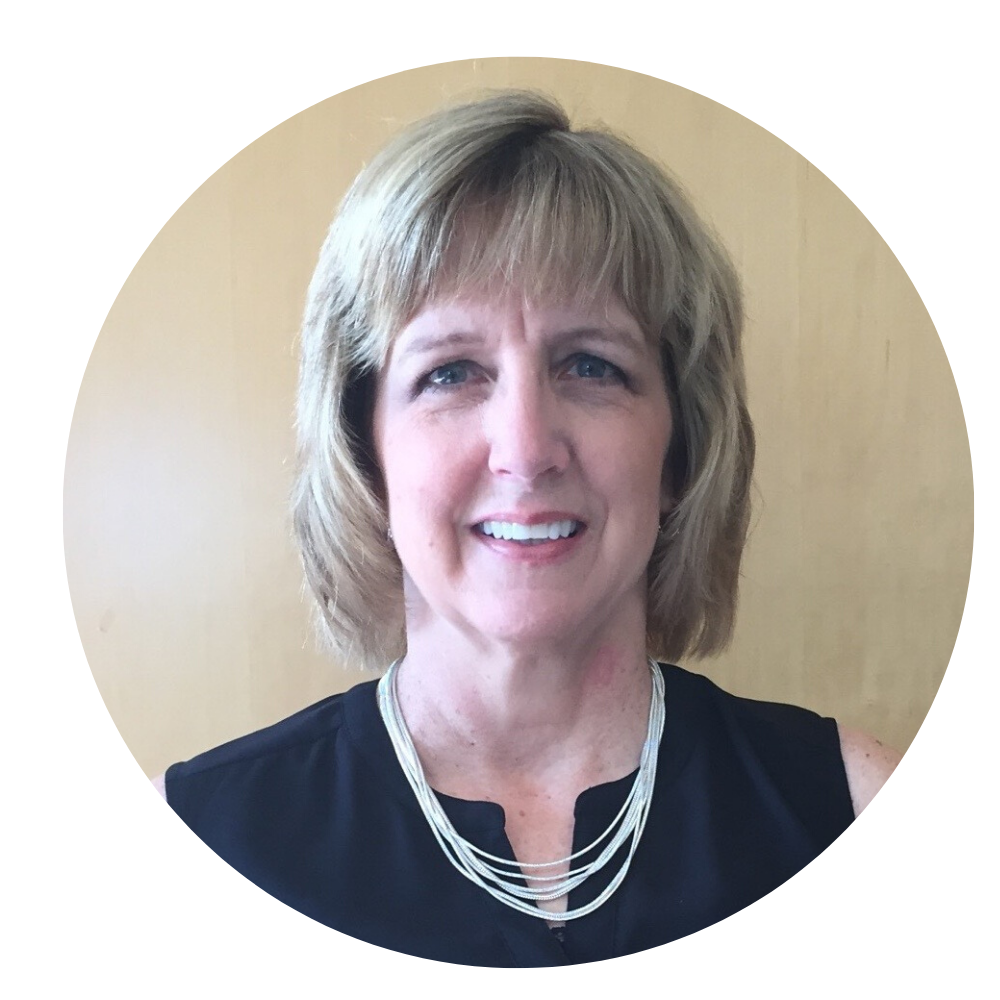 Kathy Slattery
Kathy Slattery is the Project Director for STAR NET Region II, an early childhood special education training and technical assistance project of the Illinois State Board of Education. She has a degree in special education from Western Illinois University and is licensed to teach special education at the preschool and elementary levels. Kathy has worked as a public school classroom teacher and an Early Intervention Developmental Therapist. In 2002, Kathy moved to working for STAR NET as a Resource Specialist, providing training and information to teachers, related service personnel, administrators, family members, and others who touch the lives of young children with special needs. Kathy attended the Selective Mutism Group National Conference when it was held in Chicago about nine years ago, and has been a volunteer State Coordinator for SMG since attending that conference. Kathy coordinates the organization of the Chicagoland Selective Mutism Parent Support Group, a parent facilitated informal support group which meets regularly at the offices of STAR NET Region II/The Center in Arlington Heights. Kathy looks forward to participating in Adventure Camp and increasing her skills in supporting children who have selective mutism.
More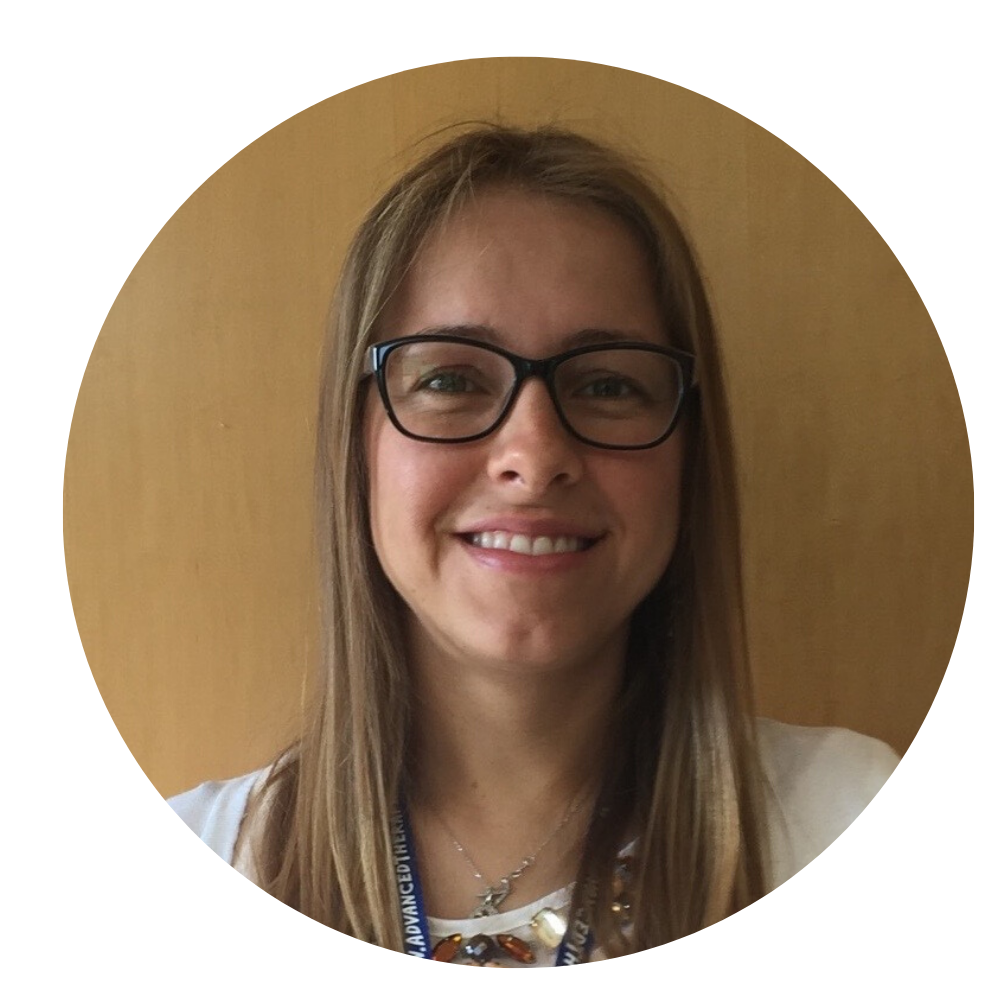 Luiza Vianna Mali
Luiza Vianna Mali, M.A., earned her Bachelor's degree in Psychology from the University of California, Irvine. She is currently a graduate student in the Clinical Psychology Ph.D. program at the University of Southern California, where she received her Master's degree in August 2015, and is en route to receive her Ph.D. in 2019. Luiza has extensive experience implementing behavioral techniques to address emotional, behavioral, academic and developmental difficulties, including ADHD, autism spectrum disorders, learning disabilities, depression, and anxiety disorders. Luiza also works with children in a research setting examining the psychological and academic correlates of negative peer experiences, such as bullying, social rejection, and unpopularity. Luiza enjoys creatively implementing empirically supported interventions to foster her client's social and emotional development. She also takes great pleasure in working closely with families, conducting parent training and creating behavior modification plans to assist family members in dealing with challenging behaviors. She is extremely excited to be a member of the Adventure Camp Team.
More