Level 1 Group
If viewing from your phone, scroll down to the bottom to view the current registration dates.
Prepare for group therapy with the low-demand, high-fun therapy group, where the expectation is just to "Come play!"
At ATSA, we believe that group therapy is essential for fostering generalization of therapeutic goals. The Come Play therapy group is intended for children who are ready to move beyond the verbal relationship with their Individual Therapist and develop a verbal relationship with a Group Therapist. Therapeutic goals include habituating to anxiety with peers, decreasing social inhibitions, and increasing peer interaction.
Positive peer relationships are important for a child's social development , ego development, and identity formation. For children with selective mutism, social anxiety, or other anxieties, making friends can be challenging, especially if mutism is present. We offer several groups at ATSA to meet the needs of children with anxiety, at different stages of treatment. Come Play group is the first step of the group therapy hierarchy at ATSA.
Prerequisites
Of all the groups at ATSA, Come Play Group is intended to be the "easiest" one.
Come Play serves as the introduction to group therapy at ATSA. Once your child can verbally participate in Come Play, you will know they are ready for the next level of group exposures offered at ATSA. Therefore, this group is appropriate for children who are just starting out on their group experiences at ATSA. Click here for more information about group eligibility criteria and ATSA' exposure hierarchy for groups.
The prerequisites for Come Play Therapy Group are as follows:
Able to separate from parent after a 10-min warm-up.

Able to verbalize directly with their Primary Therapist.

Able to respond to new person (Group Therapist) after warm-up with parent.

Able to respond to Therapist in the presence of a peer.

Able to engage in parallel play with peers.

Has completed peer sessions at ATSA within the last 3 months (1:1 Child to Therapist ratio).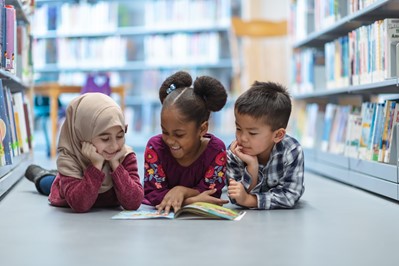 What to Expect
1 Preview Session + 4 Group Sessions = 5 Total Sessions*
The purpose of a preview session is two-fold. First, it allows your child a chance to see what the group is about and see who else is registered before committing to the full 5 sessions of group.* Secondly, it allows the clinician to assess whether or not your child is ready for this group. 
GROUP AGENDA
10-min warm-up activity
45-min play activity
5-min debrief with parent
Fees 
Group sessions are billed as 60-min sessions. Click to register and see associated fees, which covers 5 total sessions*. There is a Preview Session, followed by the Group Sessions. If you cancel before the Preview Session, you will be refunded for the full fee amount less a $25 administrative fee.
If your child attends the Preview Session and it is determined that he/she needs more therapy before participating in this level group, you will be refunded for the rest of the group sessions, and no administrative fee will be applied. Insurance CPT code is 90853. Statements will be provided to those who wish to submit to their insurance for reimbursement.
* Some groups are for 3 sessions or 4 sessions, and are prorated.
When
GROUP SESSIONS 2023-2024 Dates
Click below to register. If you have any problems with registration, contact info@advancedtherapeuticsolutions.org or call 630-230-6505.
Saturdays, 10:00am - 11:00am
March Come Play: 3/2, 3/9, 3/16, 3/23, 3/30
April Come Play: 4/6, 4/13, 4/20, 4/27
May Come Play: 5/4, 5/11, 5/18, 5/25
June Come Play: 6/1, 6/8, 6/15, 6/22, 6/29
Registration links coming soon!
Where
ATSA Group Room, 600 W 22nd St., Suite 250, Oak Brook, IL 60523
If you are not sure if your child meets the prerequisites for this group, talk it over with your child's therapist. If it has been over three months since your child has been in treatment at ATSA, then a refresher session may be necessary to reacquaint your child.
If it has been over six months since your child has been in treatment at ATSA, your child will need to complete a re-evaluation. If your child has never received treatment at ATSA, and you think this group is ideal for your child's needs, please contact ATSA at 630-230-6505 to set up an intake evaluation or click here to request an appointment.