District Approved Consultations
ATSA specialists are hired by school districts that need an anxiety specialist to consult on specific students. District-Approved Consultation contracts run for the duration that the district selects. As opposed to in-service trainings, District-Approved Consultations focus on one student and their IEP team, tailoring the consultation. Sometimes, a school district will hire ATSA for an in-service to provide the whole district with psychoeducation about anxiety, and then contract ATSA for District-Approved Consultations to work more directly with an IEP team to support a specific student. 
ATSA is a Chicago Public Schools vendor.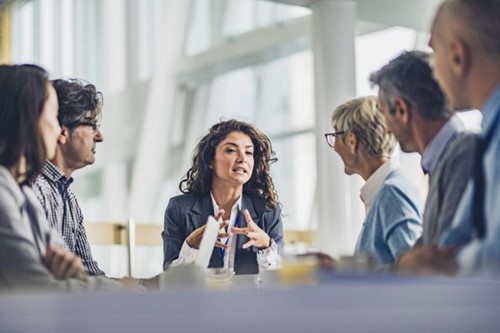 Looking for whole district training instead? Click here
Looking for Professional Development Seminar instead? Click here
Tell us more about your consultation needs!
Specialist Consultation and/or In-Service Trainings have been provided to:
2022 Plainfield School District, 202
2022 River Forest School District 90
2022 WC Petty Elementary School, Antioch CCSD 34
2022 New Trier Township High School District 203
2022 Winnetka School District 36
2022 - 2019 Evergreen Park Elementary School District 124
2021 Hinsdale Township High School District 86
2021 Chicago Public Schools
2020 Jewish Children and Family Services, Knapp School & Yeshiva
2020 Downers Grove Grade School District 58
2020 - 2019 Diamond Lake School District 76
2020 - 2019 Equip for Equality, Chicago, Cook County
2019, 2013 Community Consolidated School District 181
2018 - 2017 Wilmette Public Schools District 39
2018, 2014 Eisenhower Cooperative, Crestwood, IL
2018 Catherine Cook School, Chicago, IL
2018 Elgin Area School District U-46
2018 Wheaton Warrenville Community Unit School District 200
2018 Cicero Public School District 99
2017 Westmoor Elementary School District 28
2016 Lincoln Middle School-Park Ridge-Niles District 64
2015 Illinois Mathematics and Science Academy, Aurora
2014 Berkeley School District 87
2014 North Shore School District 112
2013 Plainfield School District 202
2013 School Association for Special Education (SASED), Lombard
2012 Arlington Heights School District 25
2012 Naperville School District 203
2012 Orland School District 135